Nearly every Senate Democrat who's anybody at all voted against a bill Thursday that would give President Barack Obama the authority to negotiate trade deals that can't be amended by Congress, showing the continuing distrust that Democrats have toward their own president when it comes to trade policy.
The Senate held a procedural vote a bill to give Obama trade promotion authority (TPA), a day after reaching a deal that first had the Senate vote on two trade bills favored by Democrats. The Senate easily passed those earlier in the day — one to extend trade preferences to sub-Saharan Africa, and another to boost enforcement of U.S. trade laws.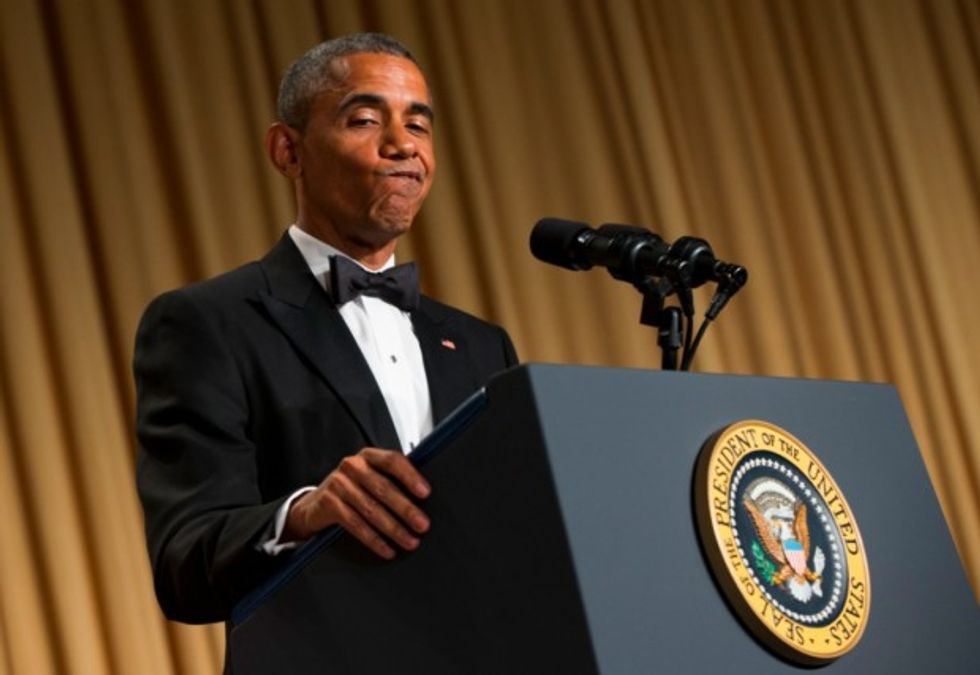 Senate Democrats agreed to a deal to allow several trade votes to go forward, but in the end, dozens of them still voted against the idea of giving President Barack Obama trade promotion authority. Image source: AP/Evan Vucci
But even with those bills passed, 33 Democrats and Independents still refused to support legislation giving Obama TPA. The TPA bill will also include language giving assistance to workers who lose their jobs due to trade, an addition that if anything should entice more Democrats to support the bill.
Some Democrats did vote for it, but the final vote was just enough to advance the measure. Sixty votes were needed to advance the bill, and the Senate moved it ahead in a 65-33 vote — that vote means the Senate will be able to continue working on the bill next week.
The list of Democrats voting "no" includes nearly every Democratic leader in the Senate, including Senate Minority Leader Harry Reid (D-Nev.), who has long said he doesn't support TPA.
Assistant Democratic Leader Dick Durbin (D-Ill.) also opposed the bill, as did Sen. Chuck Schumer (D-N.Y.), who is expected to lead Democrats in the Senate in 2017, after Reid retires.
Sen. Bernie Sanders (I-Vt.), an Independent who is running for president as a Democrat, was opposed, as was Sen. Elizabeth Warren (D-Mass.), the senator that many Democrats are hoping will run for the White House.
Sen. Bob Menendez (D-N.J.), who used to be the top Democrat on the Senate Foreign Relations Committee until the Obama administration charged him with corruption, also voted against it.
Obama did a little better when it came to capturing top Democrats on key committees. Sen. Ron Wyden (D-Ore.) leads Democrats on the Senate Finance Committee, which has jurisdiction over trade, and Wyden supported the TPA bill.
Sen. Patty Murray (D-Wash.) of the Senate Health, Education, Labor and Pensions Committee also voted for the bill. But Sen. Pat Leahy (D-Vt.), the top Democrat on the Judiciary Committee, voted against it.
The procedural agreement on Wednesday allowed the TPA vote to happen successfully, after nearly every Democrat voted against the measure on Tuesday, handing Obama an embarrassing defeat at the hands of his own party.