Those with weak stomachs, turn away now. Because things are about to get ugly.
Daniele Colli was part of a finish-line sprint during stage six of Giro d'Italia race Thursday. That's when a massive crashed ensued, reportedly because a spectator leaned over to take a picture, and all hell broke loose. So too did Colli's arm.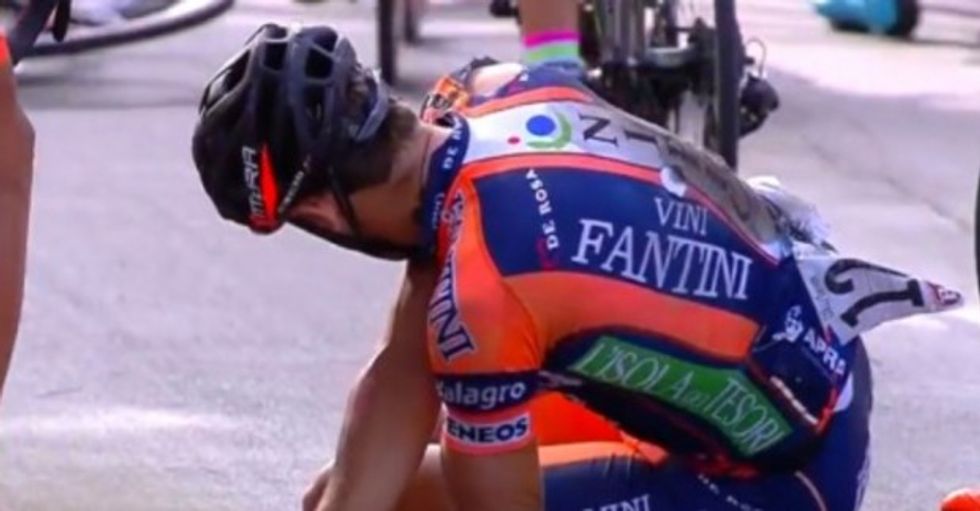 (Source: YouTube)
Just look at the picture of the aftermath (if you can):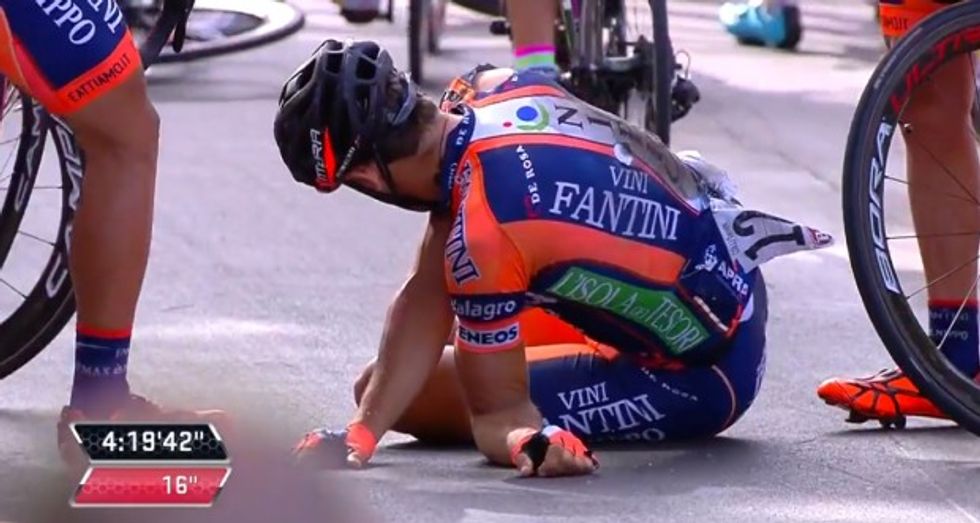 (Source: YouTube)
Here's how it all went down on video:
"Not what you want to see," one announcer says. That may be an understatement.
(H/T: Deadspin)