Archaeologists completed new analysis of an ancient stone circle in Dartmoor National Park in England that suggests that it could be older than even the famed Stonehenge.
First discovered in 2007 by Alan Endacott, a man described by the Plymouth Herald as an "independent academic researcher," the site is now considered the highest stone circle in southern England at 525 meters above sea level. It's also considered the second largest circle in Dartmoor at 34 meters in diameter. According to Legendary Dartmoor, this circle is said to be the first "new" discovery of a stone circle on Dartmoor in a century.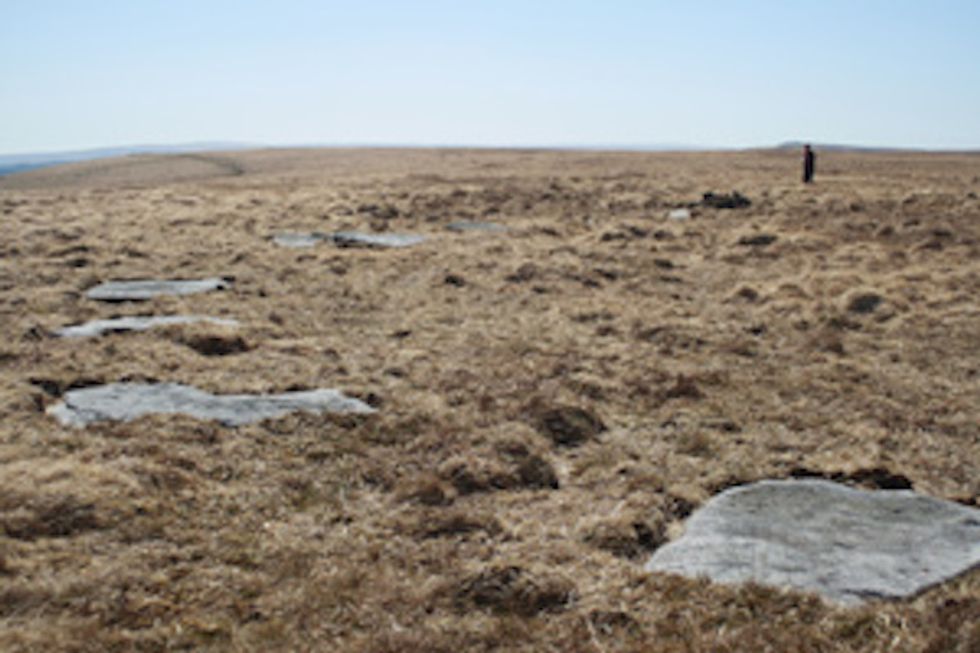 Sittaford stone circle in Dartmoor. (Photo credit: Dartmoor National Park)
A news release about the recent research stated that the circle has 30 stones that lay embedded in the earth. Though, it is thought the stones were originally upright. The researchers suggest that the stones came from the nearby Sittaford Tor.
"Its discovery is providing an opportunity for investigation using the very latest archaeological scientific methods to provide long awaited insights into the chronology, construction and the purpose of these most elusive and iconic of Dartmoor's prehistoric monuments," senior archaeologist Jane Marchand with Dartmoor National Park said in a statement. "Some preliminary radiocarbon dating has already taken place on soil samples taken from directly beneath two of the stones. These are the first radiocarbon determinations from a Dartmoor stone circle. The dates have produced very similar results and calibrate to the end of the third millennium BC (4,000 years ago). This indicates the date by which the stones had fallen."
With that date being when the stones are thought to have dropped from a more impressive upright position, the Mirror Online pointed out that the structure could have been created earlier than even Stonehenge, which went up between 3,000 and 2,000 B.C.
Mike Nendick, spokesman for Dartmoor National Parks, described to the Mirror Online what rituals at nearby sites might have been like:
"It's speculation, but it might be that you had ceremonies on dark, clear nights, with flames visible from one circle to the other," he told Mirror Online.

"These stone enclosures stood on remote moorland and looked across the hills.

"It's incredible to imagine this civilization, who would have spoken an alien language and behaved totally differently to modern-day British people."
More analysis of the stone circle and the surrounding area is planned for this summer.
Check out this video showing other stone circles within Dartmoor National Park:
(H/T: The Week)