Another day, another big name stopped by "The Late Show With David Letterman" to salute the host's career and wish him well in retirement. This time, the big name was George Clooney.
Instead of joking with Letterman about his post-Late Show life, Clooney found a way to prevent him from leaving -- he handcuffed himself to the host.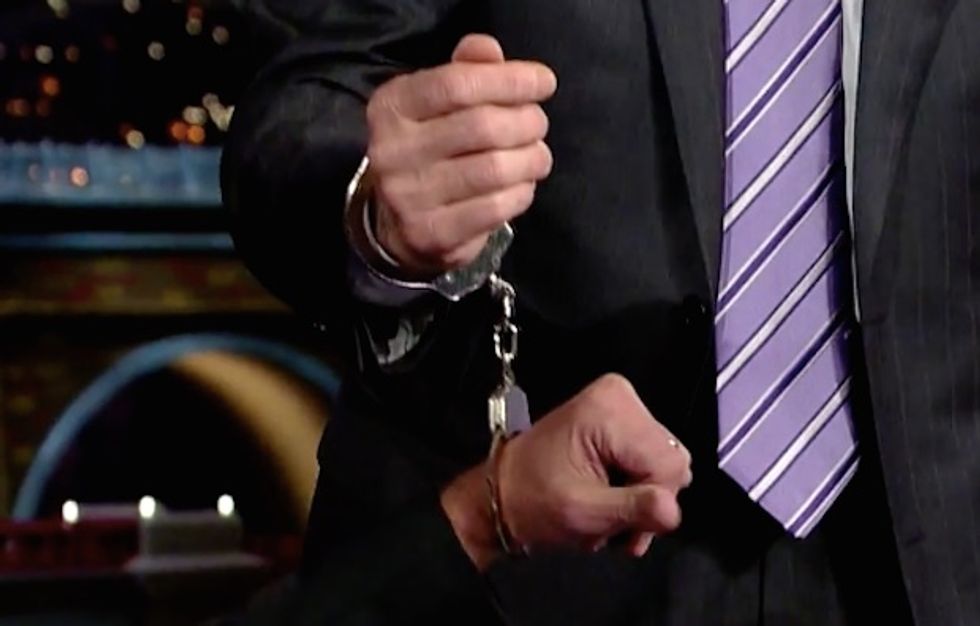 Image source: YouTube
Clooney followed the cuffing by tossing "the keys" into the audience.
Watch the clip from CBS:
__
Follow Mike Opelka (@Stuntbrain) on Twitter.