In addition to donating $75,000 in three years to the Clinton Foundation, ABC News' George Stephanopoulos is also listed as a "notable past member" of the Clinton Global Initiative. The embattled newsman is joined on that list by 13 other huge figures in the media industry.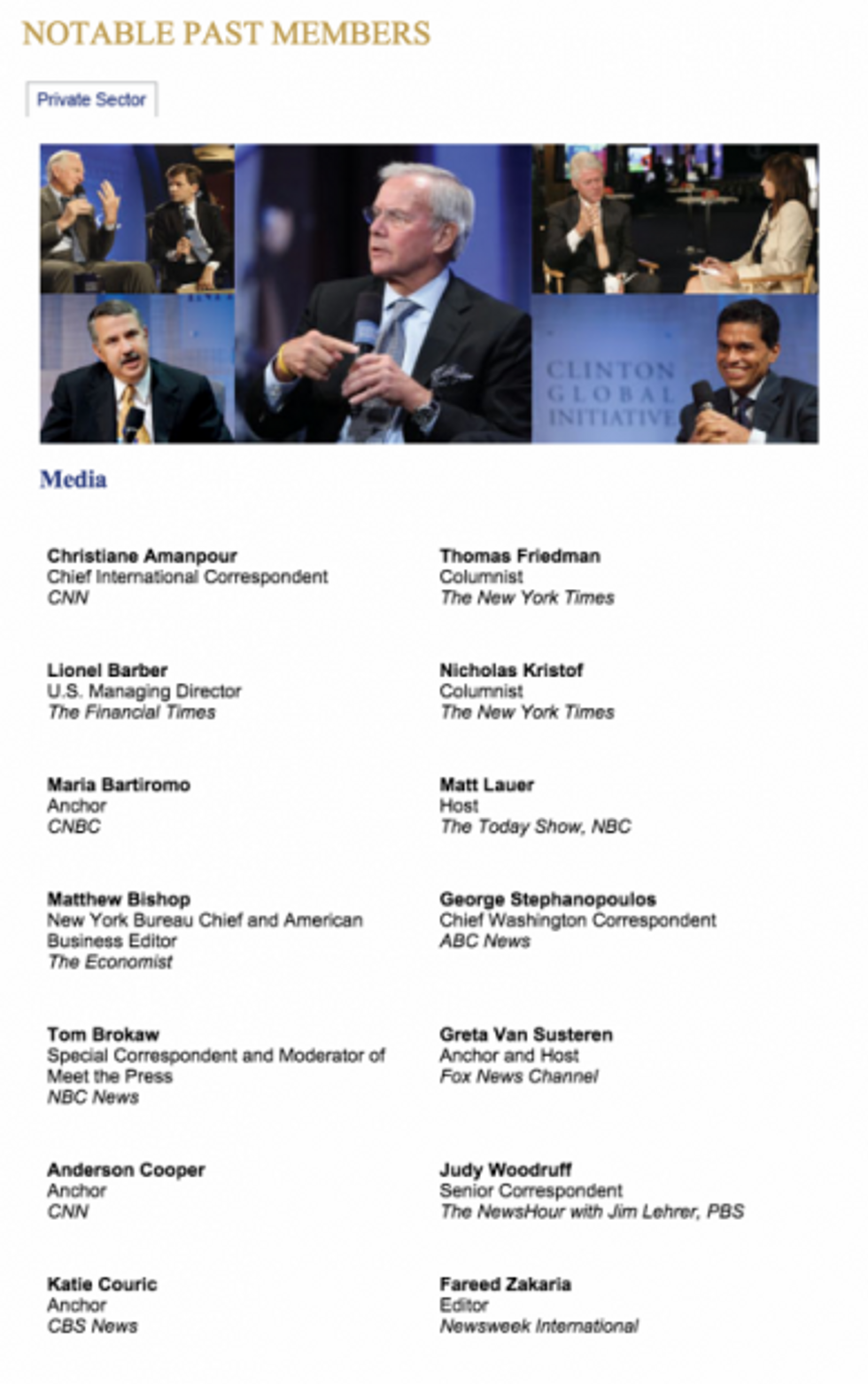 Image source: Speak With Authority blog
The entire list includes:
CNN's Christiane Amanpour, New York Times columnist Thomas Friedman, Financial Times' Lionel Barber, New York Times columnist Nicholas Kristof, Fox Business Network anchor Maria Bartiromo, NBC's Matt Lauer, The Economists' Matthew Bishop, ABC News' George Stephanopoulos, NBC's Tom Brokaw, Fox News anchor Greta Van Susteren, CNN host Anderson Cooper, PBS correspondent Judy Woodruff, Yahoo's Katie Couric and Fareed Zakaria.
A Clinton Foundation official told Mediate on Friday that the media members did not pay the $20,000 invite-only CGI membership fee and are technically classified as "guests."
Members of the press may agree to moderate panels or otherwise participate in various CGI events.
The Clinton Global Initiative is an "initiative" of the Clinton Foundation and "convenes global leaders to create and implement innovative solutions to the world's most pressing challenges," according to its website.
---