Before you get married, you might look at your future spouse and wonder what he or she will look when they get older.
One couple about to embark on their marriage journey doesn't have to wonder though. Thanks to makeup artists with Cut video, the couple in their late 20s got a chance to see what they will look like in their 50s, 70s and 90s.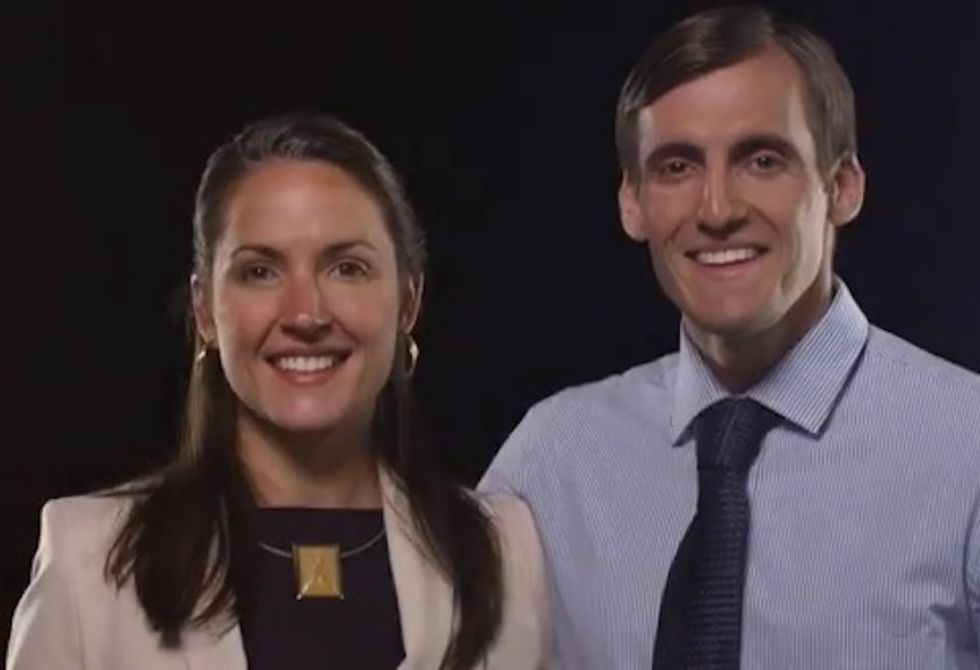 In their late 20s. (Image source: YouTube)
Christie and Tavis laughed and made comments about having to stay out of the sun when they saw themselves in their 50s.
"I hope you look like this," 50-year-old Tavis told Christy. "You look fantastic."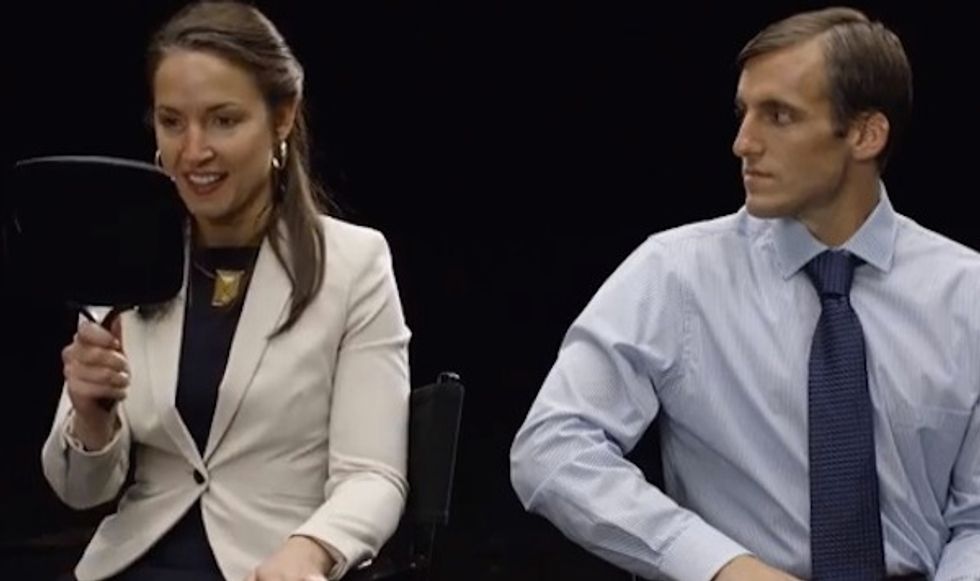 In their 50s. (Image source: YouTube)
But the couple went from joking in their 50s to getting more emotional seeing each other in their 70s.
"It's just an affecting thing to see someone that you've known since you were 19 look in their 70s and imagine what life would be like then," Christie said, choking up.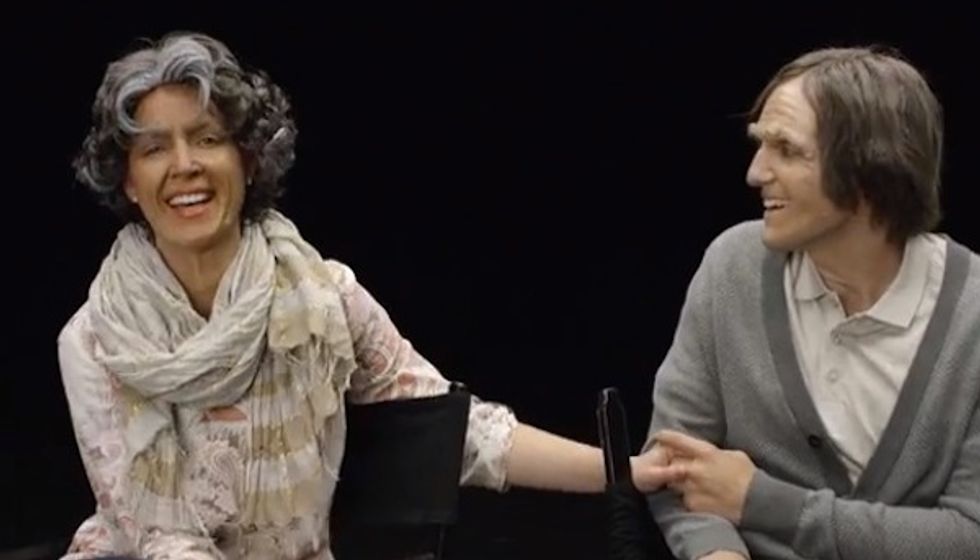 In their 70s. (Image source: YouTube)
By their 90s, the couple seemed to have adjusted to their elder selves a bit more, taking in the sweet image of what would be their spouse after 60 or so years of marriage.
"I think I look pretty darn good," 90-year-old Tavis said.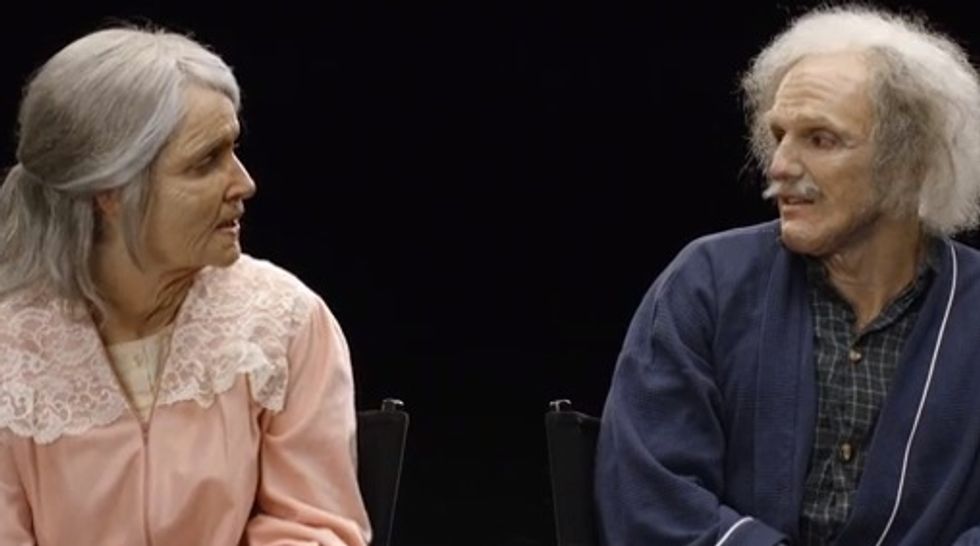 In their 90s. (Image source: YouTube)
"I do too," his soon-to-be wife replied.
"There's some strange, comforting feeling, seeing him this way," she added later. "Especially being about to get married and embarking on all that, it's like I couldn't be more sure that this is what I want."
Watch the couple's reaction seeing each other and themselves each age:
(H/T: Reddit)