The opah, or moonfish, is a beautiful almost spherical fish that's flat like a pancake with orange fins and a speckled body, but it's what's on the inside the really makes it special.
Researchers recently discovered that the tire-size animal in the family Lampridae is the first warm-blooded fish, a feature that gives it an advantage over its cold-blooded peers.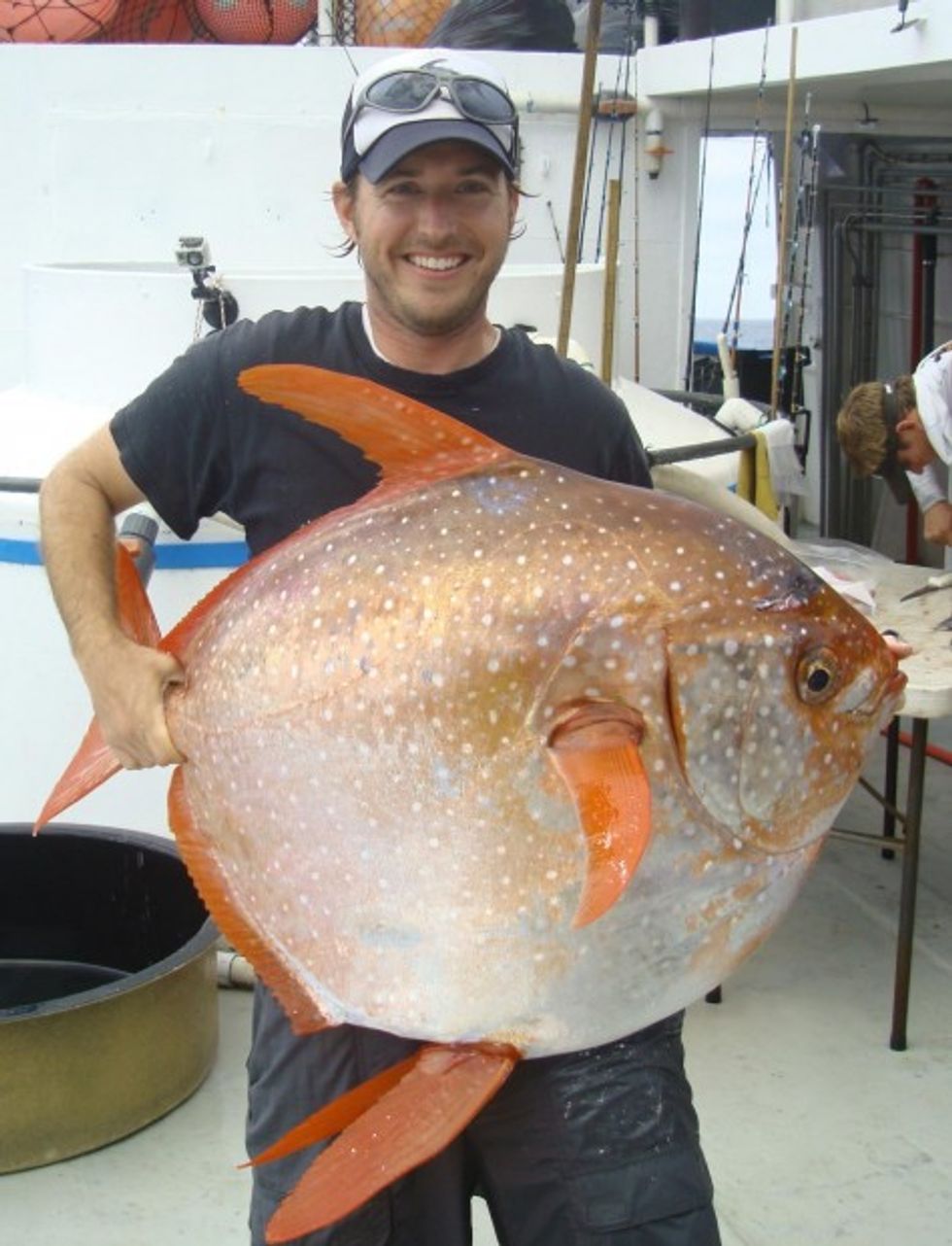 Biologist Nick Wegner with an opah, or moonfish, which scientists recently discovered was warm-blooded. (Photo credit: NOAA Fisheries/Southwest Fisheries Science Center)
According to scientists with the National Oceanic and Atmospheric Administration, most deep sea fish are slow and as predators they ambush prey rather than spending the energy it would take to chase them down. But not the moonfish.
NOAA Fisheries researchers found that this fish constantly flaps its fins, which heats its body and allows it to have a faster metabolism, thus making it a better predator.
"Before this discovery I was under the impression this was a slow-moving fish, like most other fish in cold environments," NOAA biologist Nicholas Wegner said in a statement. "But because it can warm its body, it turns out to be a very active predator that chases down agile prey like squid and can migrate long distances."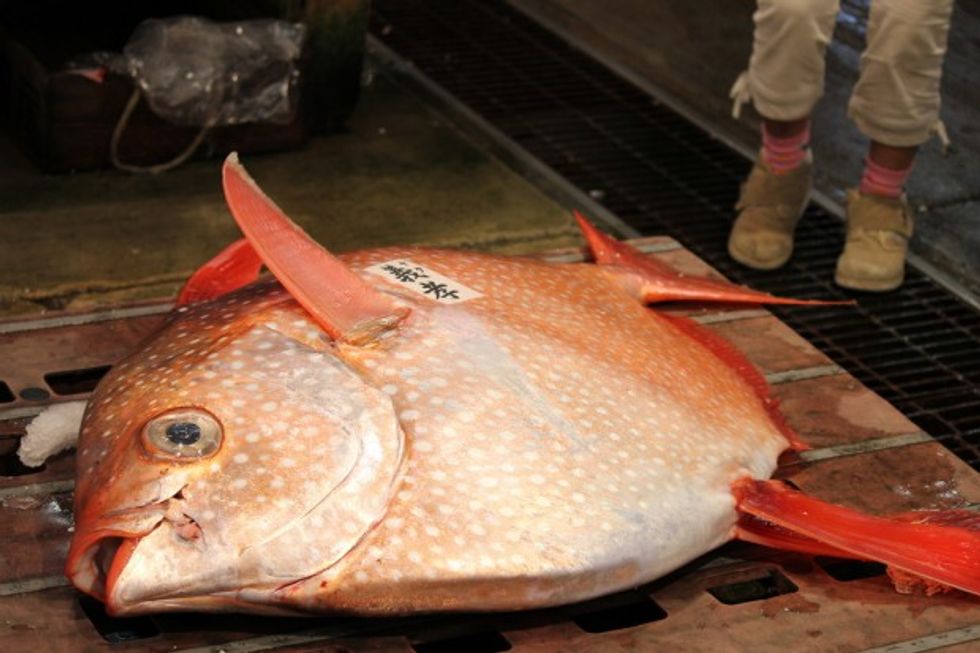 Photo credit: Shutterstock
How is the moonfish able to warm its blood while other fish remain cold? According to a news release about the research published in the journal Science this week, the opah's gills are designed to conduct "counter-current heat exchange." They also have fatty tissue around their gills, heart and muscle, which helps them keep their body at a temperature warmer than the surrounding environment.
"There has never been anything like this seen in a fish's gills before," Wegner said. "This is a cool innovation by these animals that gives them a competitive edge. The concept of counter-current heat exchange was invented in fish long before we thought of it."
Watch this report about the discovery:
While some fish are able to warm parts of their bodies, the news release stated, they frequently return to shallower water for warmth, unable to maintain their body temperature at colder depths. The moonfish though, the researchers witnessed, consistently stayed below 150 feet, going as deep as 1,300 feet.
"Nature has a way of surprising us with clever strategies where you least expect them," Wegner said. "It's hard to stay warm when you're surrounded by cold water but the opah has figured it out."