In what appears to be a new cellphone video just hitting the Internet, a group of students are seen brawling in the middle of a classroom as desks and chairs crash and kids start to scatter.
But within seconds a large man — presumably the teacher — approached the battle among four boys squirming on the floor and unleashed what appeared to be his belt.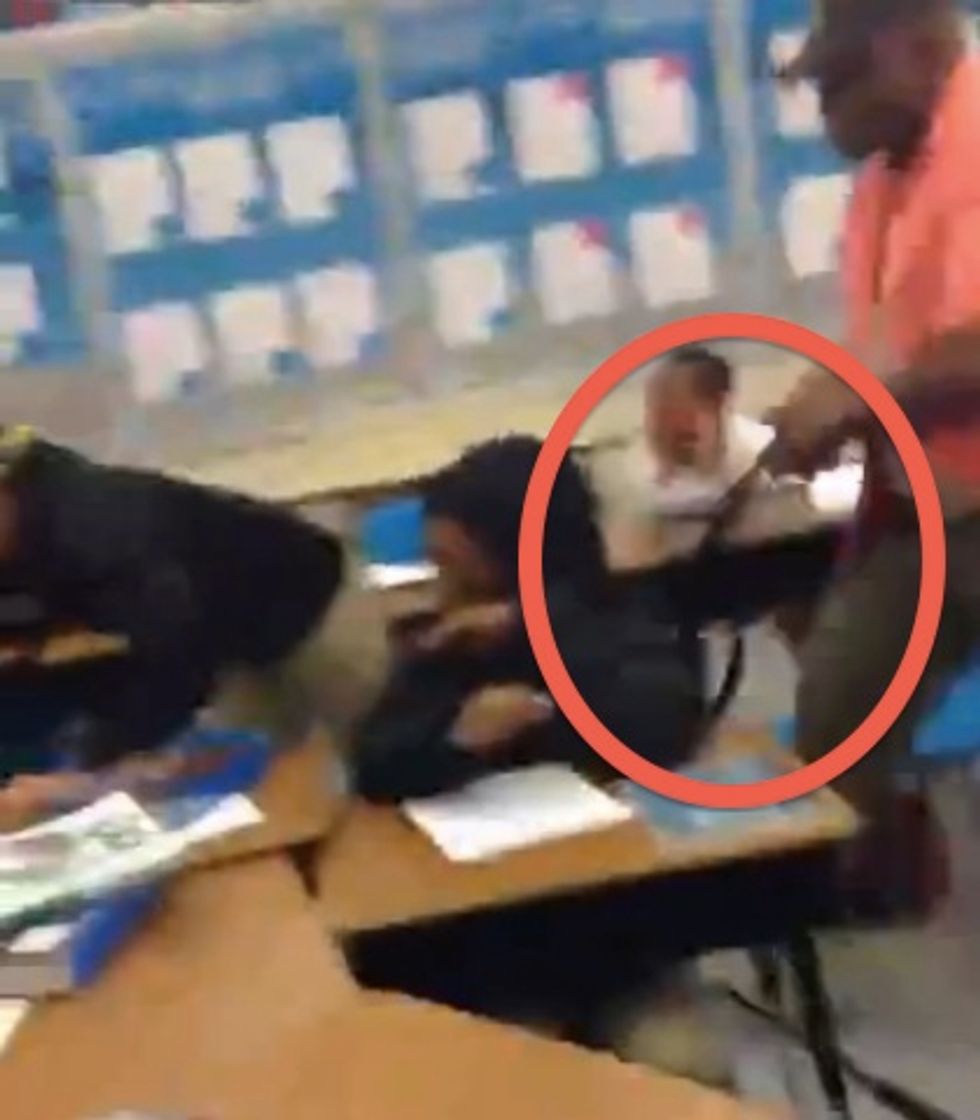 Image source: Live Leak
With that teacher brought the belt down on the group three times —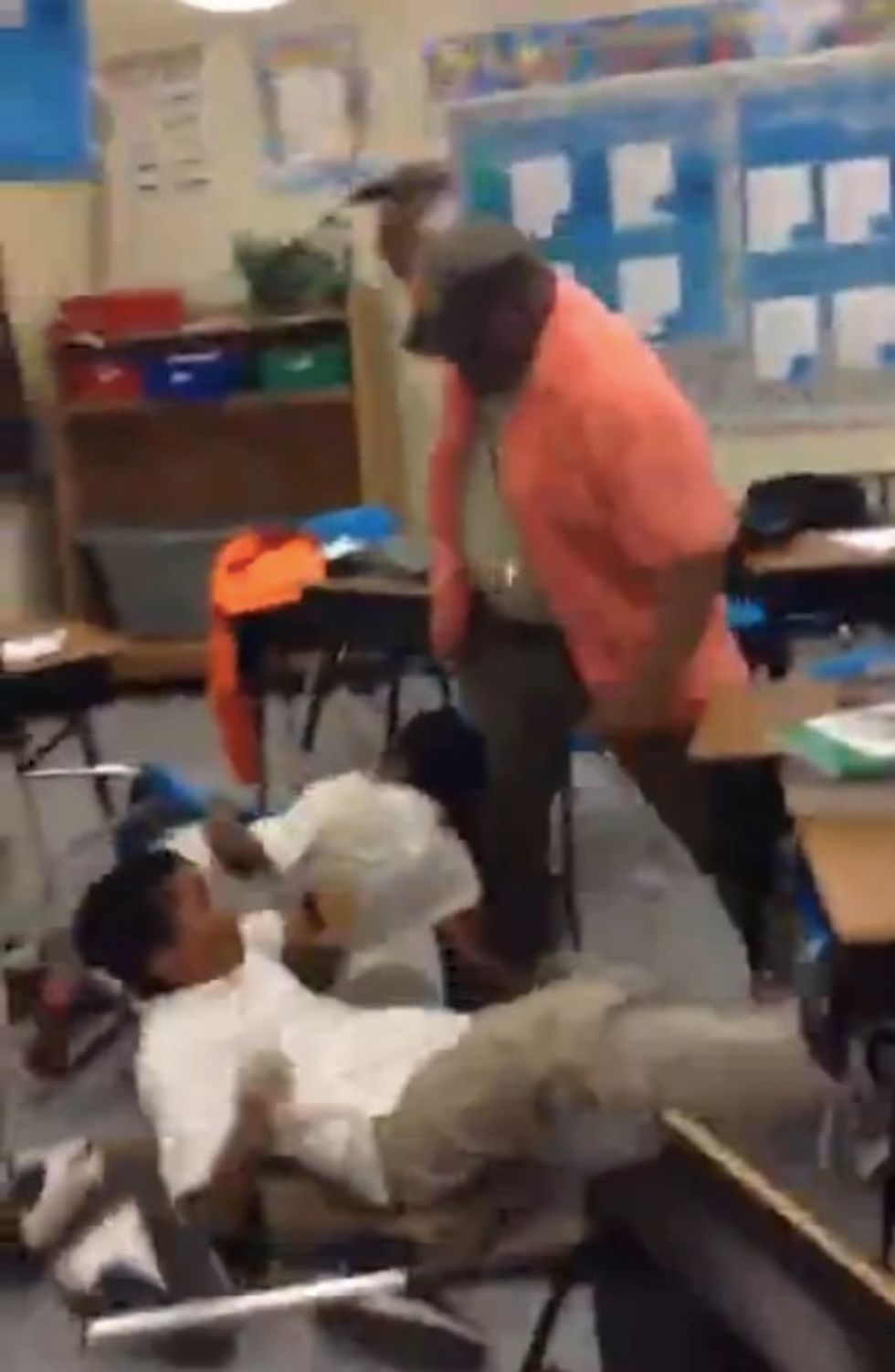 Image source: Live Leak
— quickly ending the fight as some students giggled and another squealed over and over again in terror.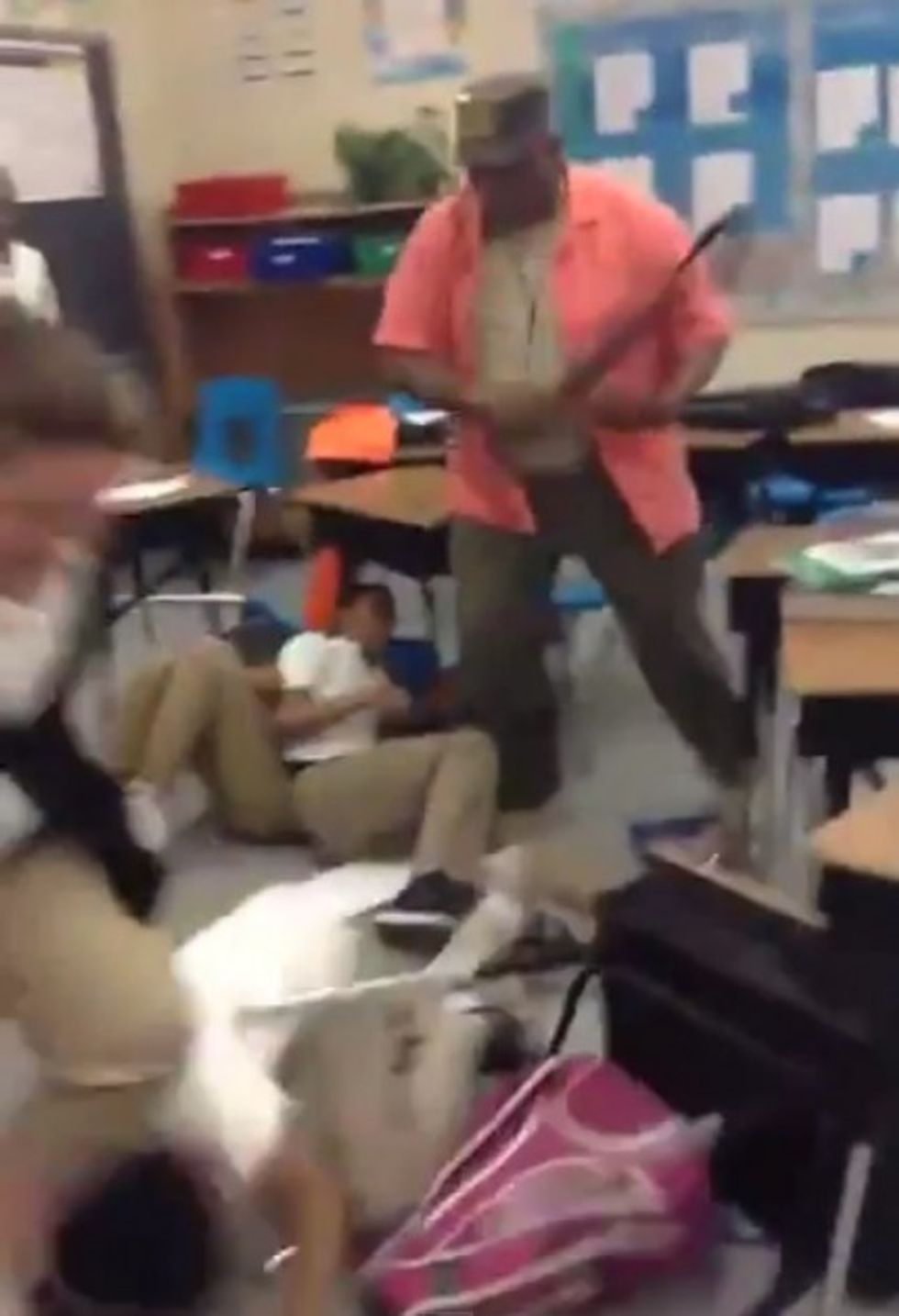 Image source: Live Leak
As the shocked students settled down amid their completely trashed surroundings, the teacher dictated the class' obvious next order of business: "Clean this room up!"
It's unclear when or where the clip, posted to Live Leak on Friday, was recorded. The students appear to be wearing uniforms of some type, which could indicate they're from a private school.
—
Follow Dave Urbanski (@DaveVUrbanski) on Twitter