Is one of the nation's most prestigious universities effectively discriminating against students of Asian descent?
The Wall Street Journal reported Friday night that a coalition of 64 organizations has filed a complaint against Harvard University, alleging that the university holds Asian applicants to a higher standard than applicants of other races.
Harvard's "holistic" admissions process — in which unquantifiable factors are heavily weighted alongside quantifiable figures such as GPAs and SAT scores — could play a role in keeping Asian representation down.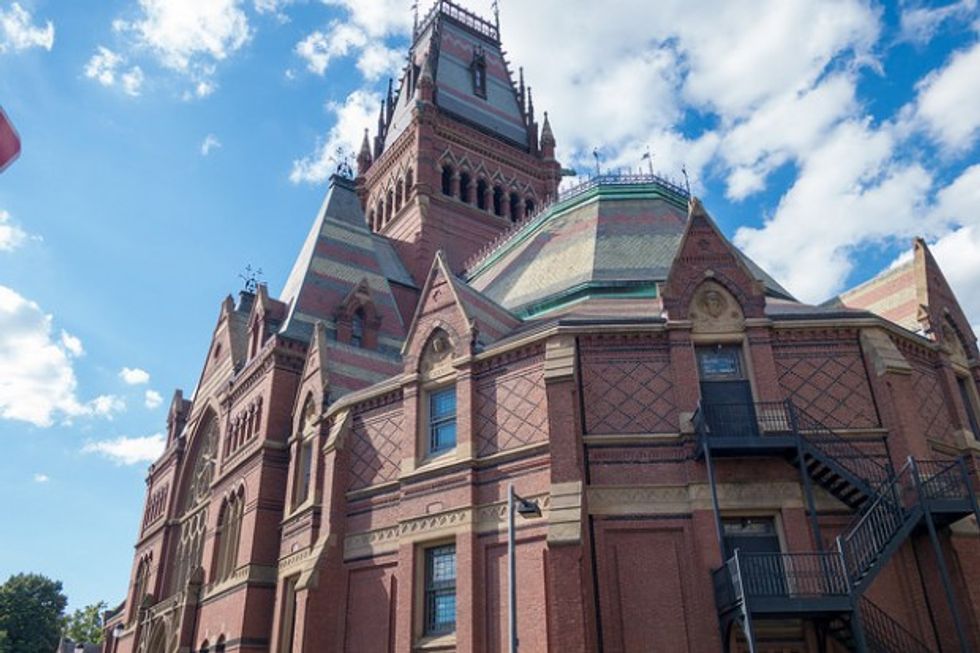 Image via Niklas Tenhaef/flickr
"Many studies have indicated that Harvard University has been engaged in systemic and continuous discrimination against Asian-Americans during its very subjective 'Holistic' college admissions process," the complaint alleges.
To equal the chance of admission to other races, Asian applicants need SAT scores that are:
140 points higher than white applicants,

270 points higher than Hispanic applicants and

450 points higher than African-American students, according to research cited in the complaint.
The SAT is a 2400-point test on which Asians have long outscored other U.S. ethnic groups.
Students of Asian descent currently make up roughly 21 percent of Harvard's student body, but the complaint notes that schools that use a "race-neutral" admissions process, like the California Institute of Technology, can see the Asian proportion of their student bodies rise close to 40 percent.
The complaint, filed with the U.S. Education Department's Office for Civil Rights, requests a federal investigation and demands that Harvard "immediately cease and desist from using stereotypes, racial biases and other discriminatory means in evaluating Asian-American applicants."
The complaint comes just a day after a different coalition of Asian, Native Hawaiian and Pacific Islander groups issued a statement in support of affirmative action.
—
Follow Zach Noble (@thezachnoble) on Twitter