Beyond the countless immortal feats baseball players have managed over the decades, the game has produced more than its share of funny, quirky and downright strange moments as well.
Such as Saturday's at-bat by Arizona State outfielder Johnny Sewald, who may have showcased a wild baseball highlight for the very first — and likely very last — time.
As the left-handed batting Sewald faced down Washington State's pitcher, one of Layne Bruner's offerings headed right for him. Sewald was about to get plunked.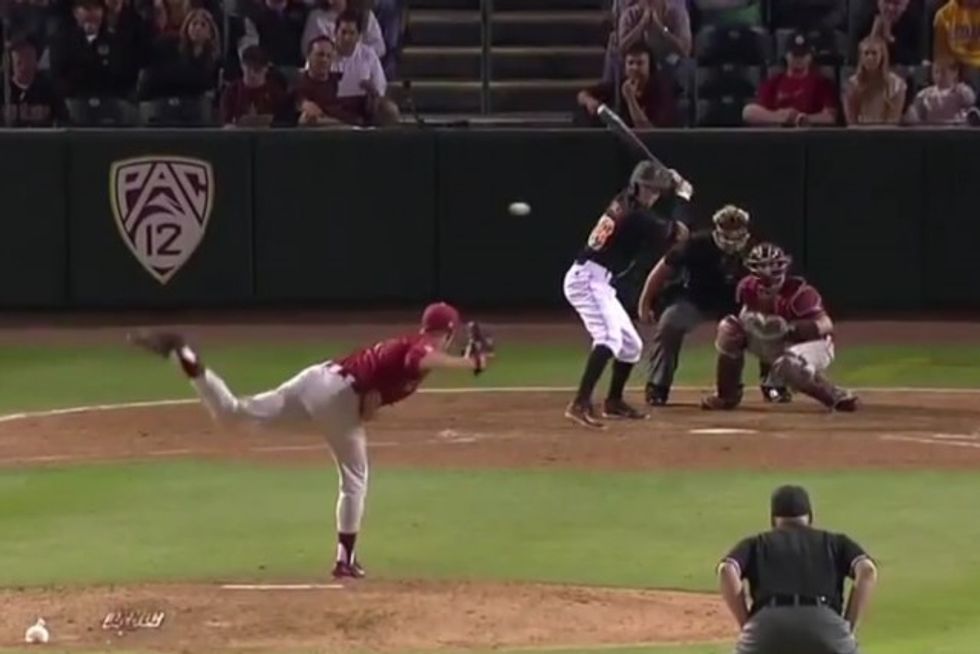 Image source: YouTube
Instinctively he turned away from the projectile, facing the umpire as the ball struck him — but it never hit the ground.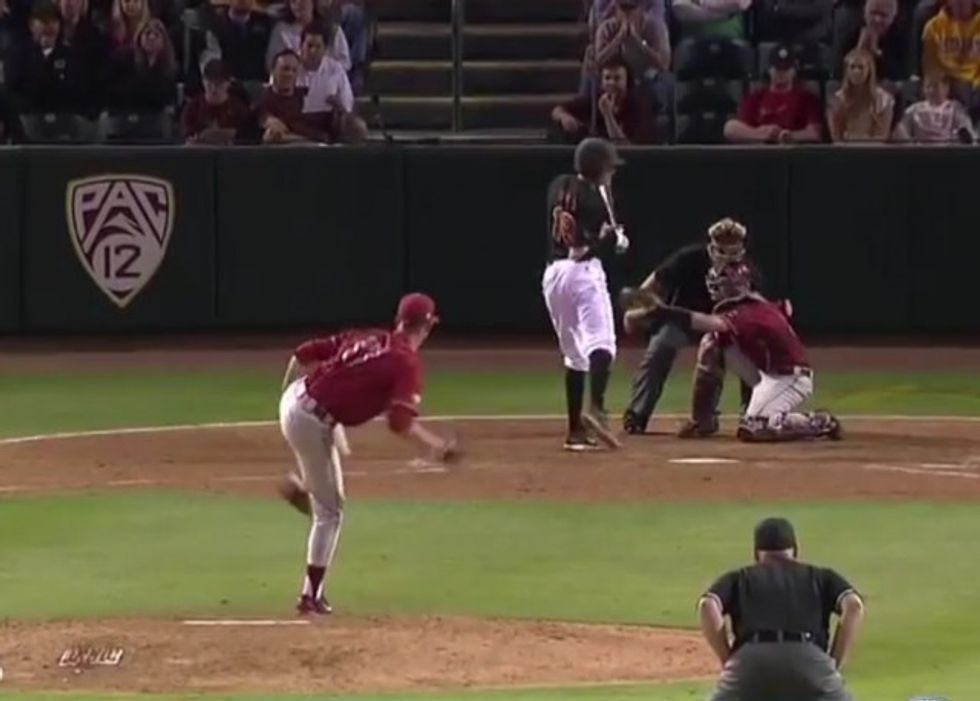 Image source: YouTube
Instead the ball apparently lodged between Sewald's elbow and back — for a very unlikely "catch."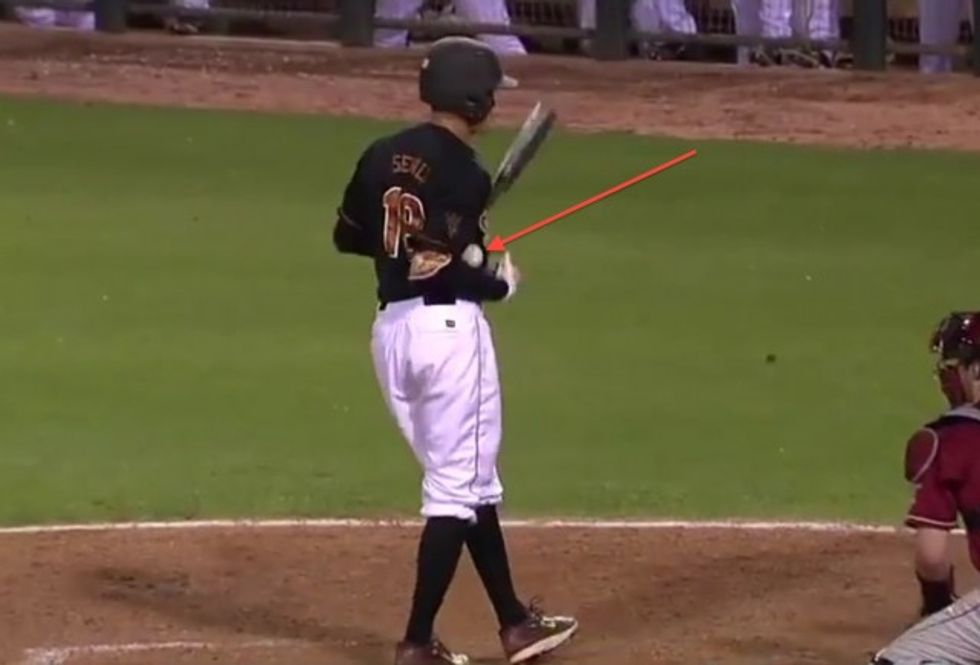 Image source: YouTube
Best of all, right after Sewald realized what happened, he calmly let the ball drop into his right hand and tossed it back to Bruner, as if it's happened that way for him a thousand times before.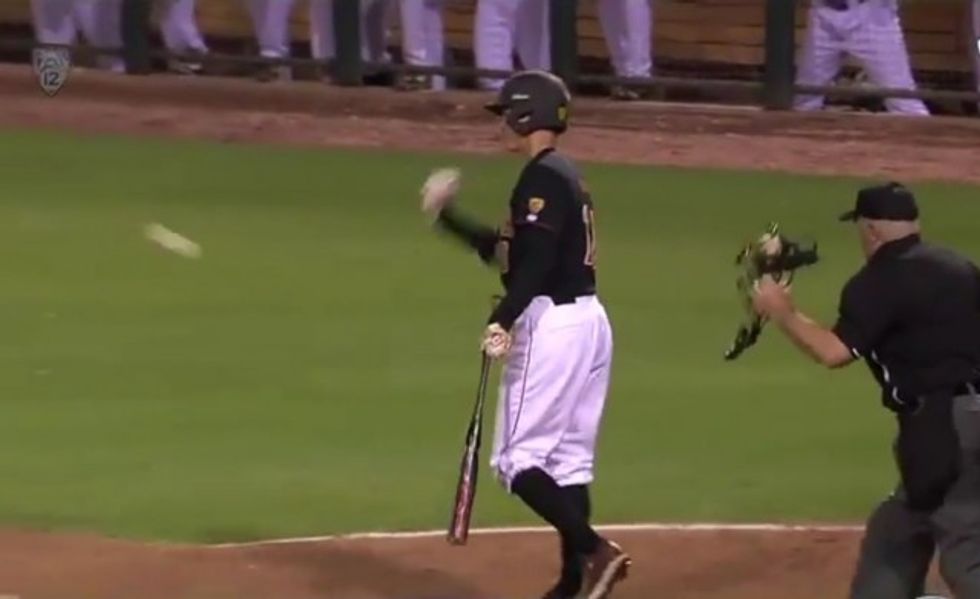 Image source: YouTube
Here's the video:
(H/T: Fox Sports)
—
Follow Dave Urbanski (@DaveVUrbanski) on Twitter