Dominique Sharpton, daughter of the famous Rev. Sharpton, is suing New York City for $5 million.
The reason: She sprained her ankle last year.
The New York Post reported early Sunday on the lawsuit, in which the 28-year-old Sharpton claims to have been "severely injured, bruised and wounded" when she stumbled over uneven pavement in New York City last October.
But how badly injured is her ankle, really?
News of the lawsuit comes a day after Sharpton, who is currently vacationing in Bali, posted a mountaintop photo on Instagram with the caption, "We hiked UP the mountain."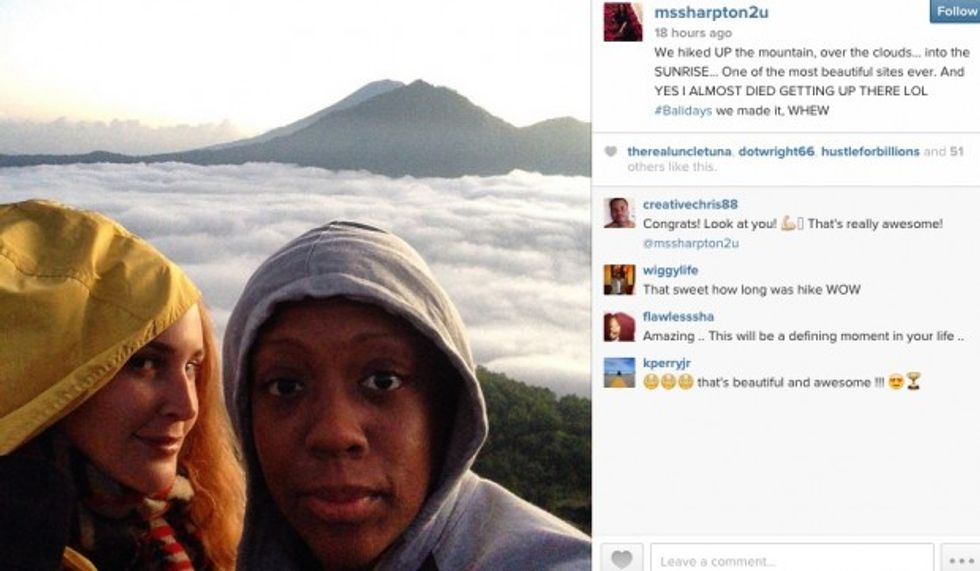 Image via Instagram
Her Instagram page contains numerous other photos of her hiking...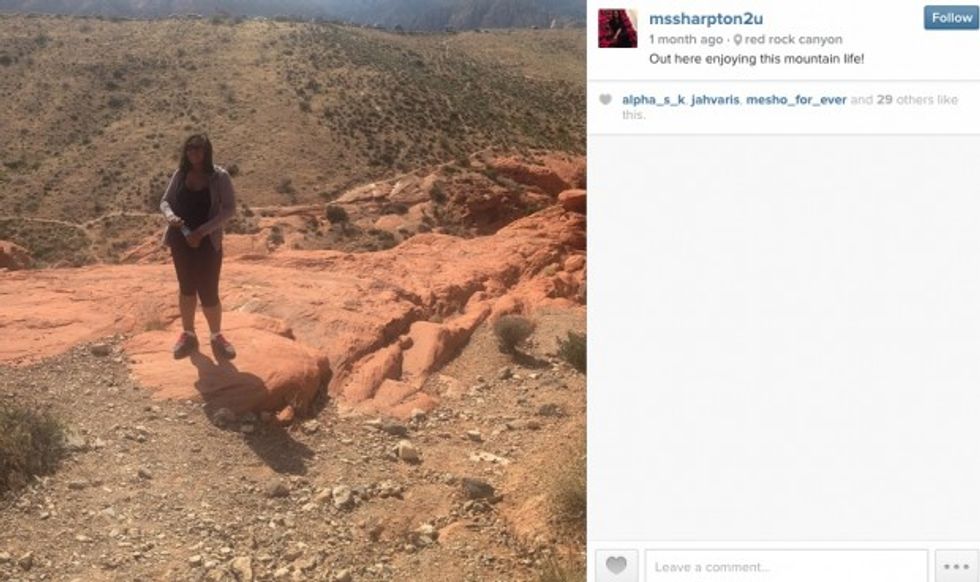 Image via Instagram
...and wearing high heels.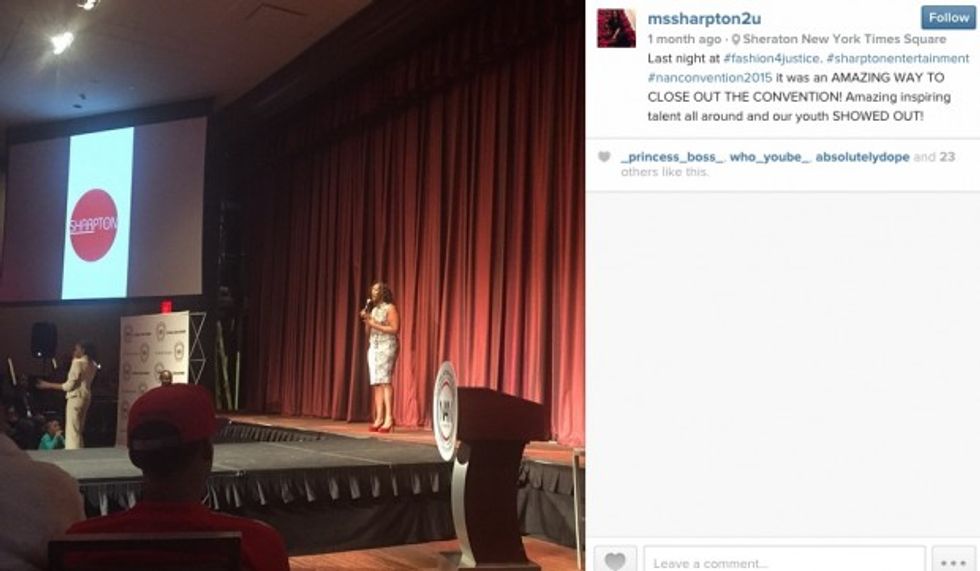 Image via Instagram
Sharpton serves as the membership director for her father's National Action Network.
In the suit, filed against the city departments of Transportation and Environmental Protection, she claims she "still suffers and will continue to suffer for some time physical pain and bodily injuries."
"I sprained my ankle real bad lol," Sharpton wrote in an Instagram post after her Oct. 2 tumble, the Post noted.
Others have made big bucks suing the city over pavement issues — the Post noted one woman got a $2.25 million settlement after ankle surgery and a seven-year legal battle — with New York City receiving hundreds of "defective roadway" claims each year.
But will Sharpton's claims of "internal and external injuries to the whole body, lower and upper limbs, the full extent of which are unknown, permanent pain and mental anguish" net her the $5 million she's demanding for "loss of quality of life, future pain and suffering, future medical bills, [and] future diminution of income"?
That remains to be seen.
The elder Sharpton, who reportedly owes $4.5 million in back taxes, said he had nothing to do with his daughter's suit.
"She's 29 years old," he told the Post. "Why would she have to talk to me about that? I just know that she was hurt and that she got a lawyer and she's a grown woman. [Where] she goes from there, I have no idea."
—
Follow Zach Noble (@thezachnoble) on Twitter