A British royal sailer has gone missing after publicly warning that the U.K.'s nuclear submarine missile system could be an easy terrorist target.
William McNeilly wrote in an online post that the country's nuclear submarine missile system, called Trident, is vulnerable to a terrorist attack.
It's a "disaster waiting to happen," wrote McNeilly, who included a picture of his British navy identification badge.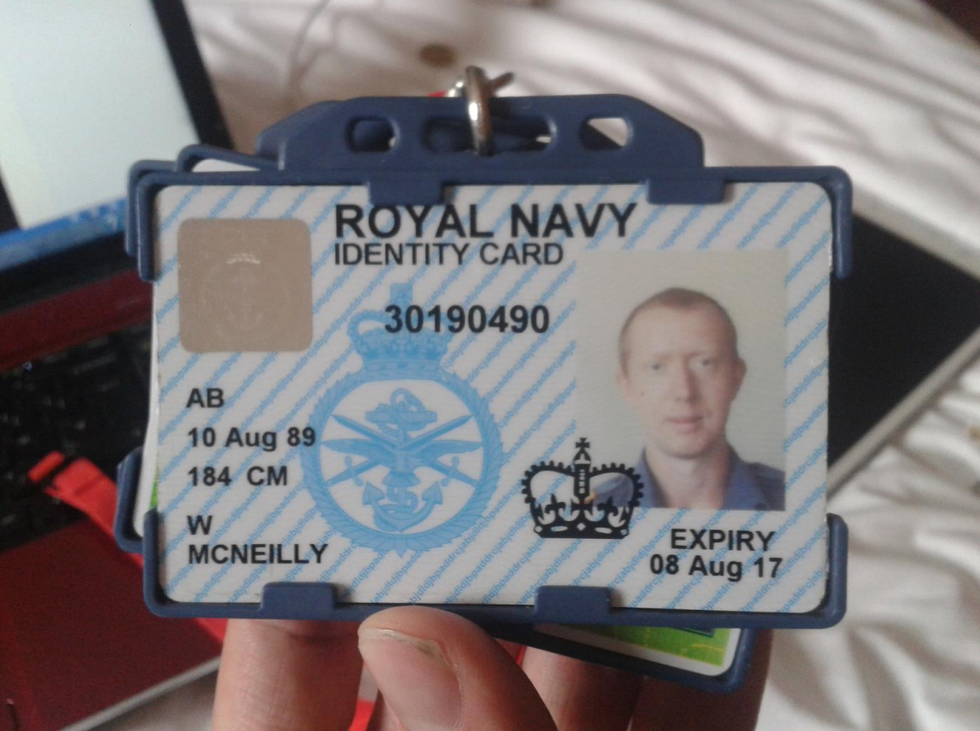 Image source: Veterans for Peace
"I could've kept a good paying career or I could've gotten rich from selling the information, but in this fight I've always chosen the best path for the people I swore to protect," he wrote.
"Choosing the best path every time has left me alone in foreign land, spitting out blood, spending my life savings, knowing I may never see my family and friends again, knowing my life and freedom could be over at any minute. I will continue to walk down the best path for my people; my concerns don't belong to money or fear."
The sailor-turned-whistleblower said he shared his concerns with senior officers who ignored him. The British navy called the claims "subjective and unsubstantiated personal views, made by a very junior sailor."
When military officials didn't address what McNeilly viewed as a clear threat, he published an 18-page document online warning of the possible national security lapses. McNeilly disappeared after it was published.
Navy officials said they are concerned for McNeilly and are investigating the unauthorized release of the document. They went on to reaffirm the safety of the country's military infrastructure.
"The naval service operates its submarine fleet under the most stringent safety regime and submarines do not go to sea unless they are completely safe to do so," a Royal Navy spokeswoman told the Independent.
Peter Burt, a representative for the Nuclear Information Service, applauded McNeilly for "exposing the risks" created by cost-cutting, staff shortages and lax management.
"The Ministry of Defense's nuclear program operates to far lower safety standards than the civil nuclear sector because independent regulators are not allowed to scrutinize its activities, and because much is covered up under the pretense of security," Burt said. "This must now stop, and the prime minister must order an immediate reform of military nuclear safety."
McNeilly told the BBC he isn't hiding from arrest and that he plans to turn himself in later. The outlet cited a Facebook post believed to be from McNeilly. The post said he had "moved between countries, changed location almost every day," but now 'lacks the resources to remain undetected.'"
(H/T: The Independent)
–
Follow Jon Street (@JonStreet) on Twitter