An already controversial needle-exchange program in Seattle is now giving out free meth pipes. Why? Apparently to reduce the riskier use of drugs intravenously.
According to KOMO-TV, the People's Harm Reduction Alliance executive director Shilo Murphy said giving out the meth pipes, something that's illegal in the state, helps reduce the likelihood that a user will administer intravenous drugs with a needle that could be unclean and could spread disease or infection.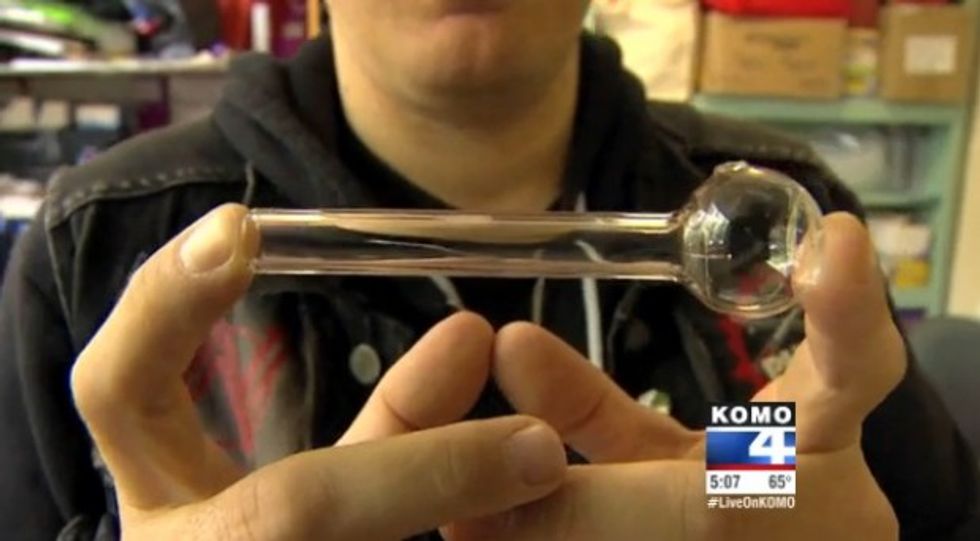 The People's Harm Reduction Alliance started giving out free meth pipes as part of its need-based needle exchange program a couple of months ago in the hope that it will reduce needle use. (Image source: KOMO-TV)
Murphy told the news station that people had been coming to the syringe exchange program saying they were getting the free needles "because they didn't have access to a pipe."
Now, he said PHRA gives out up to 30 meth pipes every day.
The alliance, which has a controversial reputation, gives out needles without the exchange of a used one because research has shown "1-for-1 needle exchange results in increased sharing and reuse of needles when compared to need based syringe access." The alliance at several locations throughout the week conducts these exchanges and also offers other materials such as cotton balls and latex and non-latex ties, among other items.
Reuters reported that the meth pipe giveaways are illegal and noted that there is little scientific evidence to support that offering pipes will reduce needle use.
"It is plausible the intervention could be effective," Matthew Golden with Seattle and King County Disease Control told Reuters. "It's simply an unstudied idea."
Phillip Wilson told Reuters he "can't understand" why a program would give "that s**t away to people who are trying to quit" and he added he would be selling the free pipes the received for $10 on the street.
The program isn't necessarily about getting drug users to quit though.
To Seattle's the Stranger, Murphy said PHRA is a program "run by drug users for drug users."
"Our program is a reaction to our community's needs," he told the Stranger. "We don't provide a service that's pretty, we provide a service that's necessary."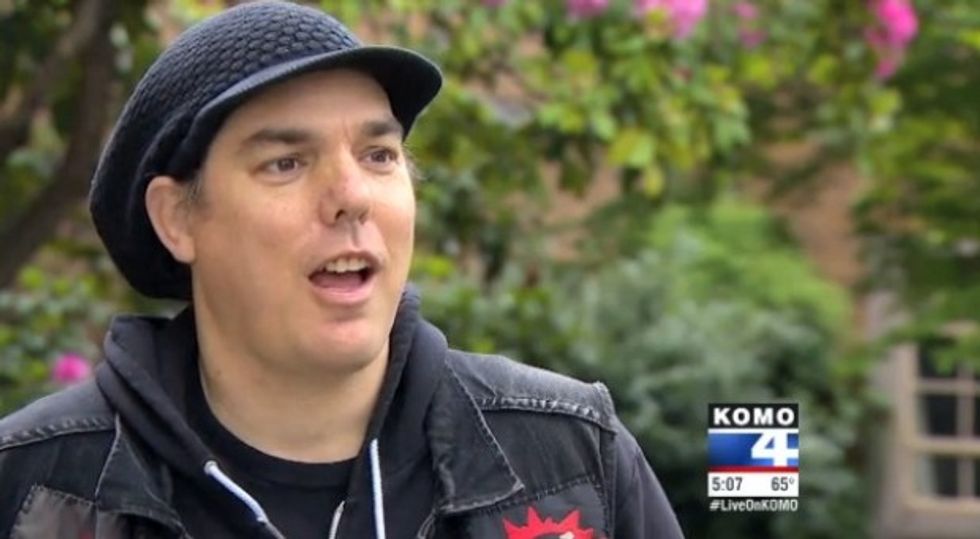 Though giving out meth pipes in the state is illegal, Murphy countered to KOMO-TV that needle exchanges at one point were also illegal and cited evidence that such programs now help reduce disease spread. (Image source: KOMO-TV)
Murphy told the newspaper that "it's about creating a community."
"Our thing is that whoever you are, you should be the best damn drug user you can be," he said.
Watch KOMO-TV's report about the controversial program: