This is just a bit of Internet silliness.
If you happen to visit the Cambridge Dictionary online in search of the correct pronunciation of the word "parmesan," this is what you'll see: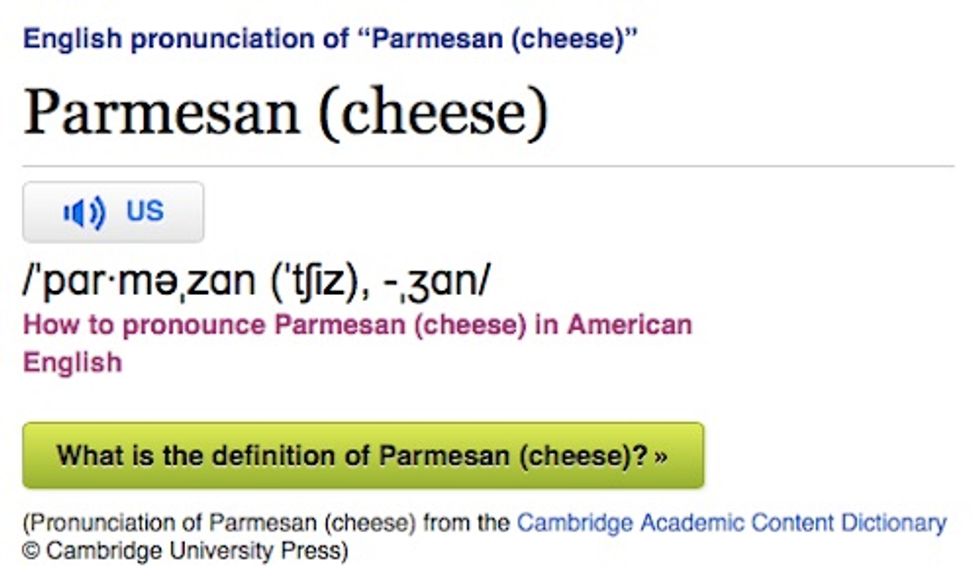 Image source: Cambridge.org
Clicking on the speaker icon, instead of hearing the word "parmesan" pronounced as you'd expect, you'll hear something very different.
[/audio]
What, you've never asked someone to "pass the Pennsylvania"?
We're not sure how long the error has been in place, but it's likely to be fixed fairly quickly. We suggest you share it with your trivia-obsessed friends as soon as possible.
—
Follow Mike Opelka (@Stuntbrain) on Twitter