There were a lot of badges in the bleachers of a Houston youth baseball game Tuesday all because one very important badge was missing.
KHOU-TV reported that the turnout of Houston Police Department officers to the game was to support 11-year-old Tyler Martin, a boy whose father, Richard Martin, was killed in the line of duty just a day before.
"I want his son to know that his dad didn't die in vain," Lieutenant Paul George told the news station.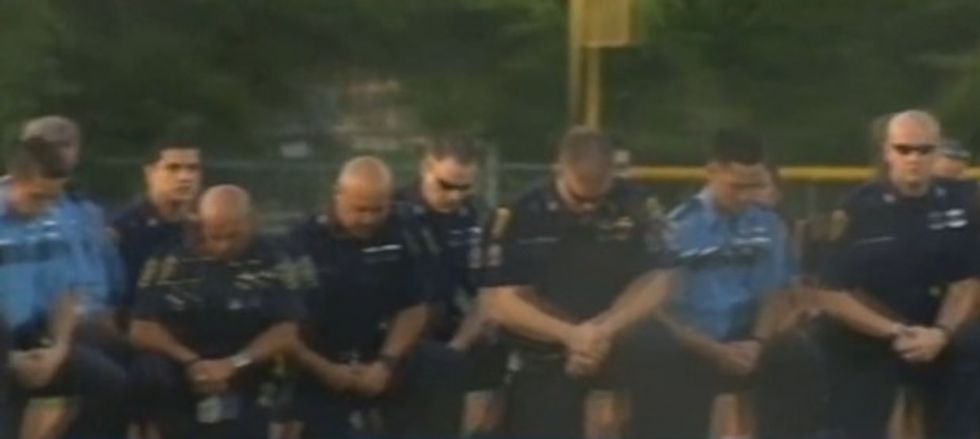 Houston police officers attended the baseball game of the son of one of their fallen cops this week. (Image source: KHOU-TV)
Richard Martin was killed Monday while he was putting down spike strips to stop an armed burglary suspect, identified as Jeffery Conlin, who was leading officers on a chase, KPRC-TV reported. Conlin allegedly struck Martin and continued onward with the chase.
"Officer Martin attempted to deploy spike strips to disable the vehicle. We have every belief to indicate to us that the suspect intentionally struck and killed Officer Martin," Houston Police Chief Charles McClelland said, according to the news station.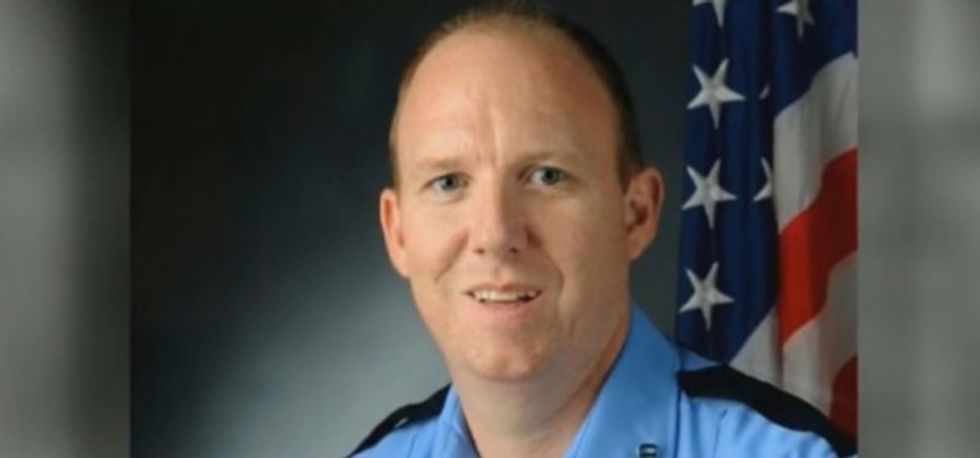 Richard Martin was killed this week in the line of duty. (Image source: KHOU-TV)
KPRC reported that Martin was pronounced dead at the scene and Conlin, who shot himself in the head but did not die immediately, was transported to a local hospital in critical condition. He later died as a result of his wounds.
At his son's game Tuesday, which Tyler Martin chose to play in, fellow officer Matthew Slade described the father as a "good man, good officer and a good friend."
Lieutenant George told KHOU, "his son will always be one of us."
Watch the news station's report with footage of the officers at the game:
Richard Martin's funeral will be held Friday.