Internet-media mogul Matt Drudge heavily skewered Republican leadership on Twitter Friday night, after the GOP-led Senate approved enhanced trade negotiating authority for President Barack Obama.
"Twisted DC: Electing Republicans is guarantee of MORE powers for Obama... of course none of them read 'secret' bill!" Drudge tweeted.

Image source: Twitter
The Drudge Report founder then set his sights on Speaker of the House John Boehner who expressed support for the trade bill after the Senate's passage.
Calling it "the Night of the Republican Suicide," Drudge said if the GOP loses in 2016 it can be "traced to tonight's trade deception."

Image source: Twitter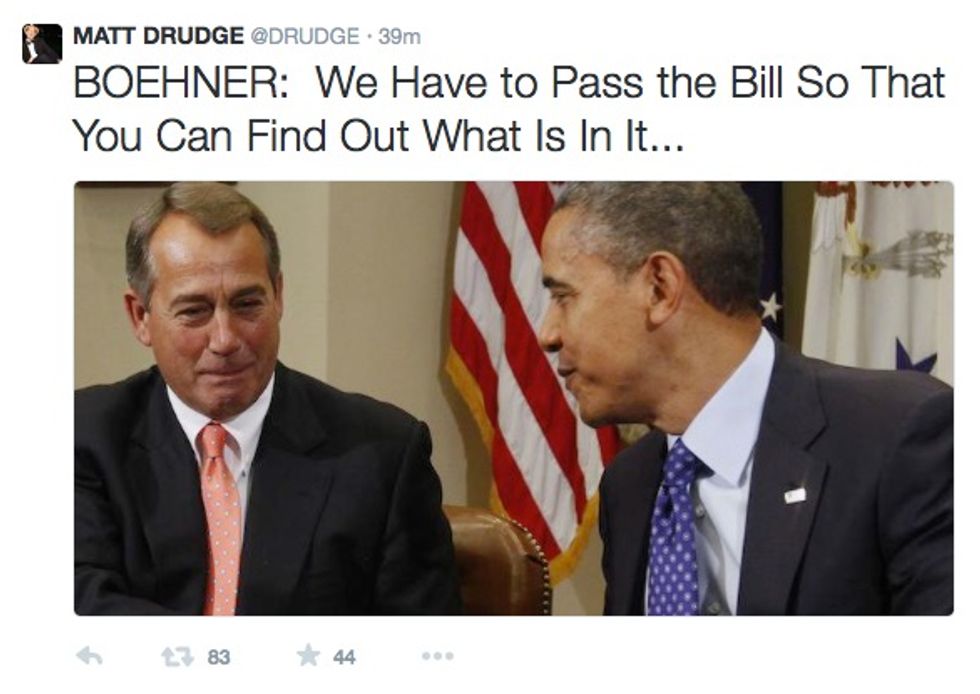 Image source: Twitter

Image source: Twitter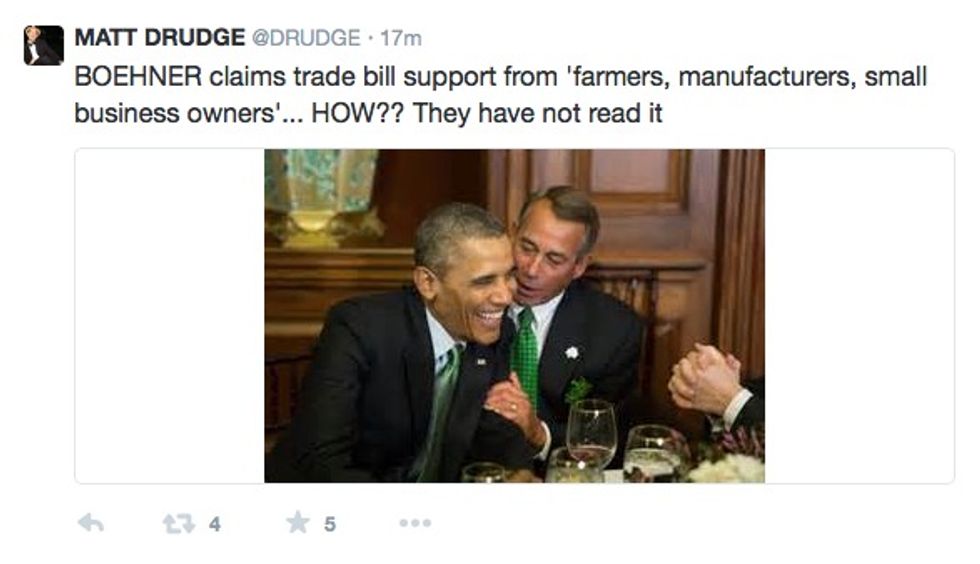 Image source: Twitter

Image source: Twitter
The Senate voted 62-37 Friday to endorse Obama's request for "fast track" negotiating authority. It would let him present trade agreements that Congress can ratify or reject, but not change.
Obama says fast track would improve chances for a long-negotiated trade deal with 11 other Pacific Rim nations.
Labor unions and many liberals oppose the bill. They say free-trade deals send U.S. jobs overseas.
The Associated Press contributed to this report.
—
Follow Oliver Darcy (@oliverdarcy) on Twitter