A Florida college professor's plan to burn a Confederate flag on Memorial Day is stirring up controversy by those who say it should instead be a time to remember those who have died while defending America's freedom.
Julian Chambliss, chairman of the Department of History and Africa and African-American Studies program at Rollins College, told the Orlando Sentinel that he decided to host the event because the days of slavery in America are dead.
"That part of our history needs to be buried," Chambliss said.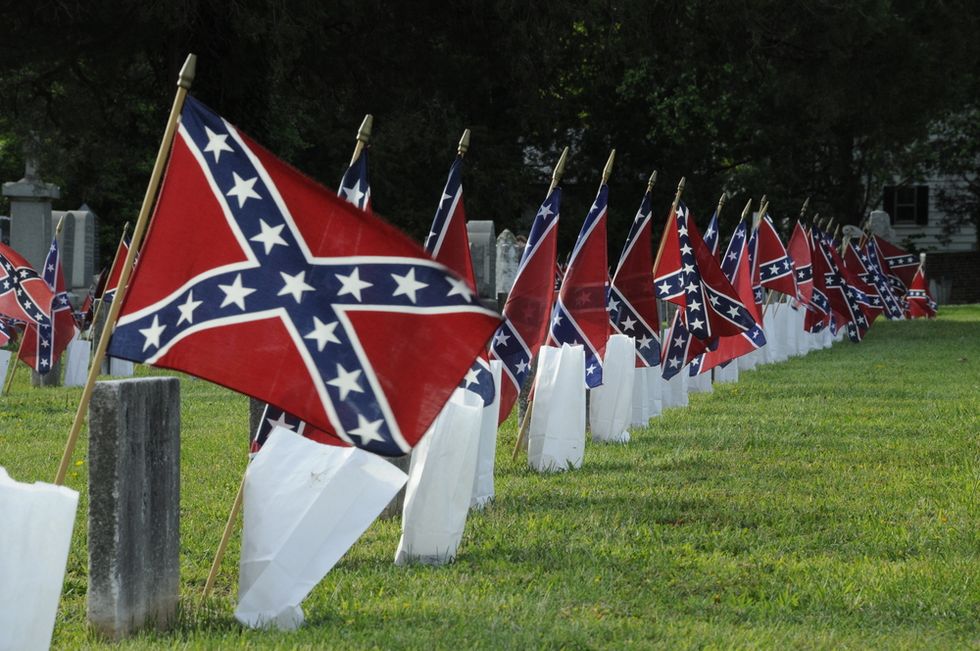 Photo credit: Shutterstock
The ceremony will be just one of several to take place across the nation Monday. The events are the results of Confederate art projects by John Sims who says he was "amazed" by the Confederate flags everywhere after moving to the Sunshine State.
"We are in America, and people have the right to fly whatever flag [they want]," Sims told the Sentinel. "And I have the right to bury whatever flag, and to burn whatever flag."
But others in the community don't see it that way at all.
John Adams, whose relatives died while fighting for the Confederacy, said Memorial Day is a day to remember fallen soldiers.
"Respect that day and let our boys who gave their lives rest in peace," Adams told WKMG-TV.
Still, Sims maintained that the symbol of the South brings back "toxic memories" of American history, especially for African Americans.
"There's a notion of 'Southern Heritage' and who owns [that], but a very important part of Southern culture is the African American experience," Sims added. "The Confederate flag is a flag of terror from its use by the Klan in the '20s to the anti-civil rights movement in the '50s and '60s."
"The flag is almost too toxic to handle, and for those who do, I'm suspicious of their engagement: Are you in denial?" he said.
The event will be held at the Greenwood Urban Wetlands and will include Chambliss' introduction, an African American-influenced musical performance and the "memorial event," during which attendees will put the flag in a box, burn it and pour the ashes into a pond for a "belated burial."
video platformvideo managementvideo solutionsvideo player
(H/T: Orlando Sentinel)
– 
Follow Jon Street (@JonStreet) on Twitter