Sen. Mike Lee (R-Utah) blasted New Jersey Gov. Chris Christie (R) on CNN Friday for recently stating, "You can't enjoy your civil liberties if you're in a coffin."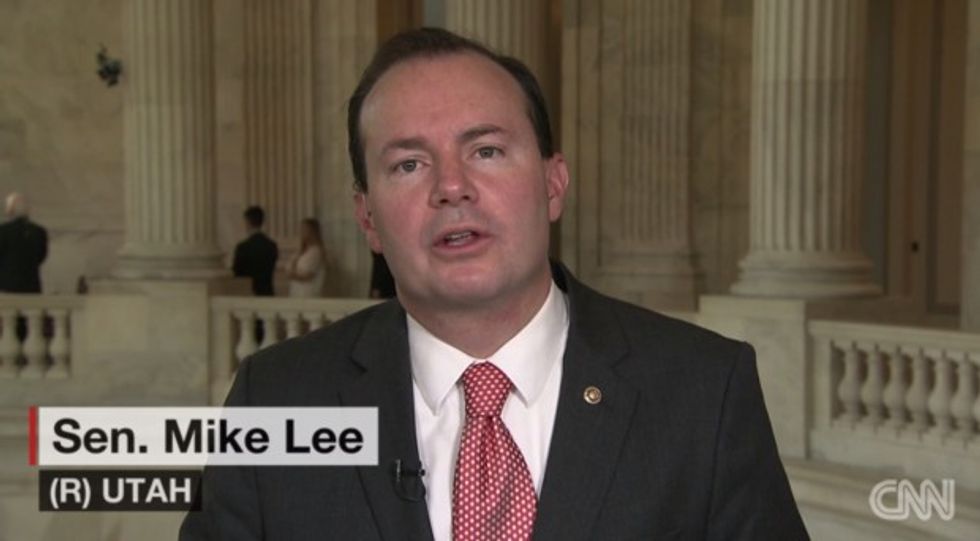 CNN
Lee is the main GOP sponsor of the proposed Senate bill to reign in government surveillance under the Patriot Act.
"I view that as a statement tantamount to political pornography," Lee said. "I think Mr. Christie should be ashamed of himself for saying that we have to choose between the Fourth Amendment, and following the Fourth Amendment, and respecting the privacy of the American people on one hand, or a coffin on the other hand."
Lee went on to call the assertion "absolutely ridiculous" and absurd."
"And if Mr. Christie wants to play a part in the national discussion regarding privacy and security, he should choose his words more carefully," he added.
Watch the video via CNN below:
---