A couple approached St. Louis Cardinals' mascot Fredbird at a home game last Sunday for a photo op. Then a sign was handed to Fredbird — and the team said he wasn't aware of its contents.
It read, "Police Lives Matter."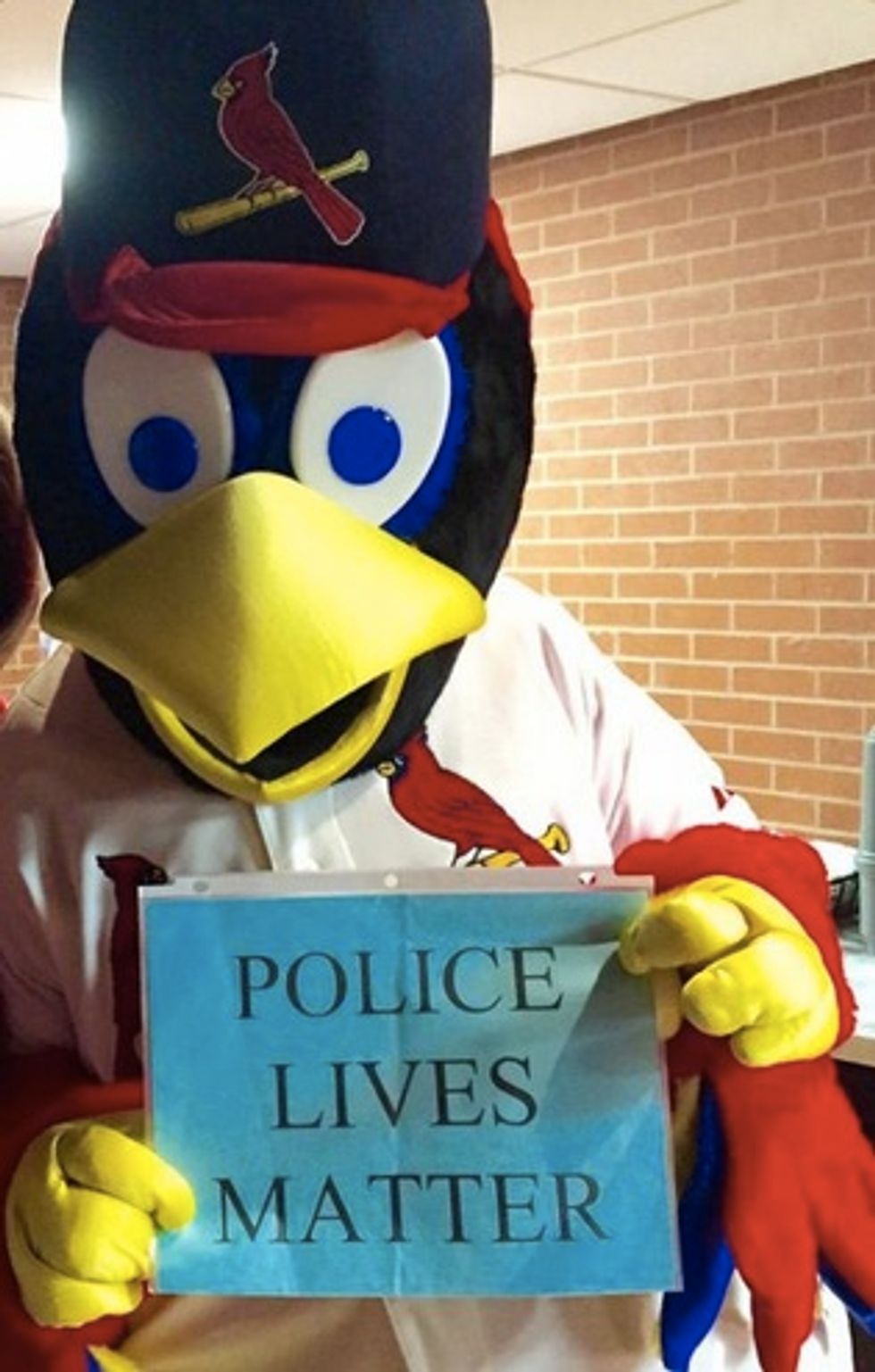 Image source: Twitter/Fiery Mad Redhead
In the thick of the region that spawned the Black Lives Matter movement after the shooting death of black 18-year-old Michael Brown by a white police officer in Ferguson, Missouri, last August, the image was bound to get some attention.
Sure enough it appeared on the St. Louis Police Officers Association Facebook page a day later, the St. Louis Post-Dispatch reported Friday.
With that Cardinals' brass got involved — but not to pump the image.
Instead the team asked the POA on Tuesday to take down the photo from its Facebook page, and the Dispatch said the request was granted.
The reason the team spokesman gave, the paper said, is because Fredbird shouldn't be involved in any political activity or social commentary.
But in our social media-driven world, images like this don't ever die. Deadspin took note on Wednesday, criticizing the Cardinals for Fredbird holding the "Police Lives Matter Sign."
The image lives on via the Twitter account of Fiery Mad Redhead, although it isn't clear if she's the owner of the photo:
Well played @Cardinals & @TeamFredbird. #PoliceLivesMatter#Ferguson@stlcountypd@FPD_PUBLIC_INFO@StlPoliceWivespic.twitter.com/MfGByL26qs

— Fiery Mad Redhead (@fierymadredhead) May 18, 2015
Reactions to her Monday Tweet were mixed: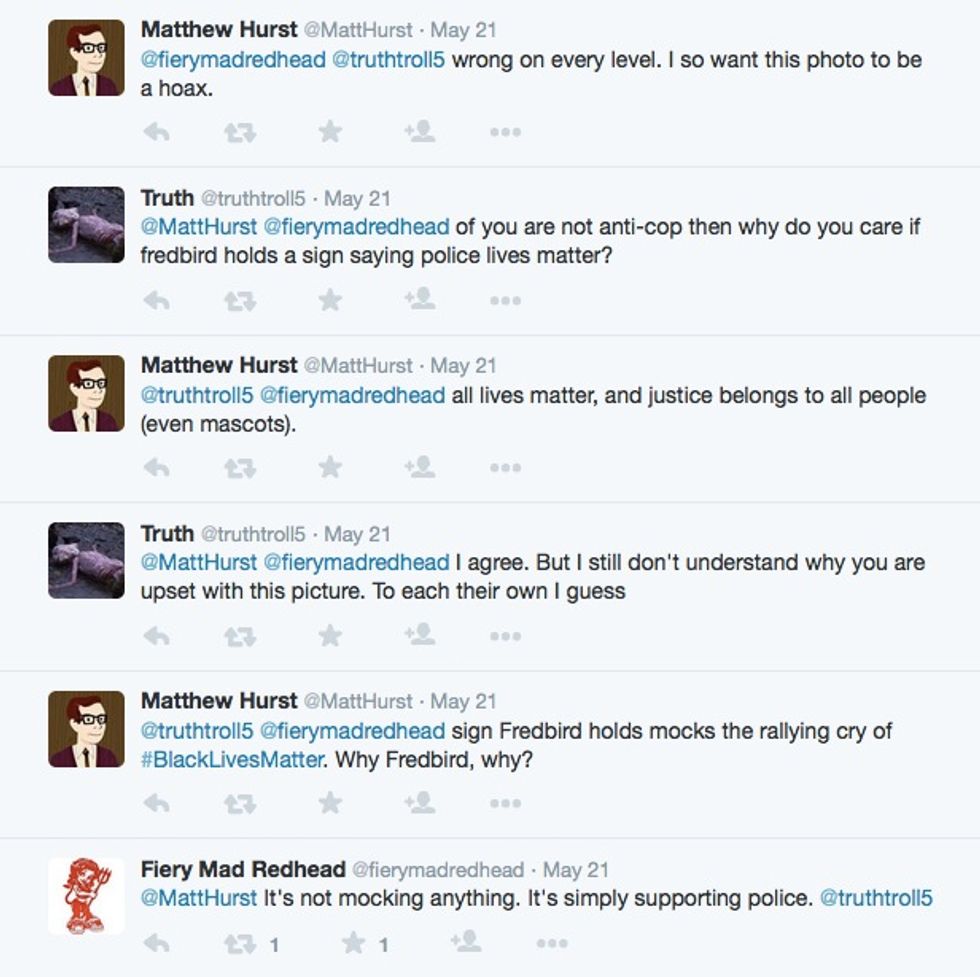 Image source: Twitter
(H/T: The Gateway Pundit)
—
Follow Dave Urbanski (@DaveVUrbanski) on Twitter