There's a new king of suds on the world stage.
Chinese brands have a firm grasp on the world's most popular beers, with four of the top 10 global beers calling China home, according to a Bloomberg roundup published this week.
At No. 1: Snow.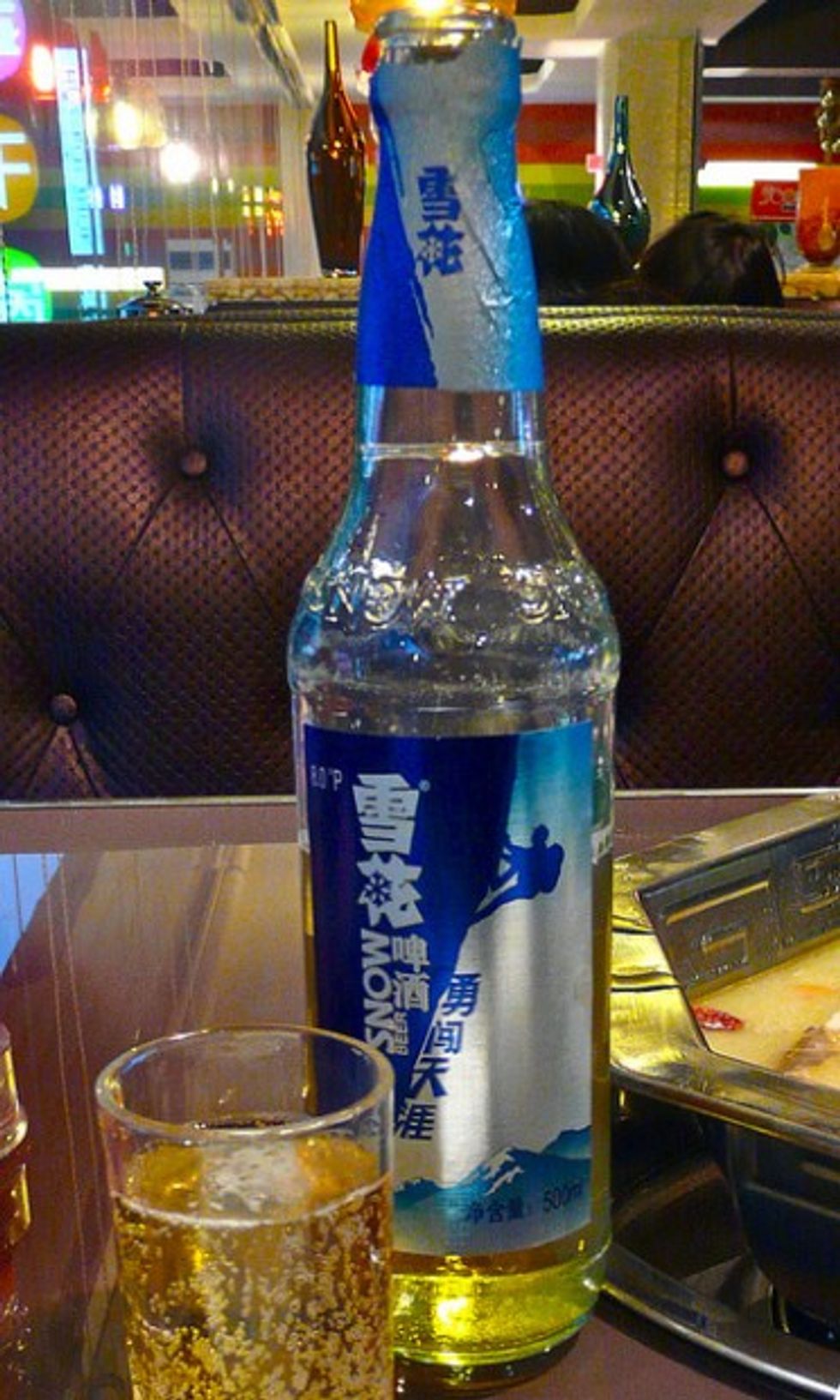 Snow, the most popular beer in the world. (Image via sanfamedia.com/flickr)
China's Snow beer holds more than 5 percent global market share, meaning one out of every 20 beers sold worldwide is a Snow brew — yet the beverage is a rarity on American shores.
As Bloomberg noted, Snow's sales volume has skyrocketed some 573 percent since 2005, when it was the 11th-most popular beer in the world.
The most popular American beers come in at No.s 3 and 4, Bud Light and Budweiser (a name that half of America can't spell).
Check out the full list below via Business Insider: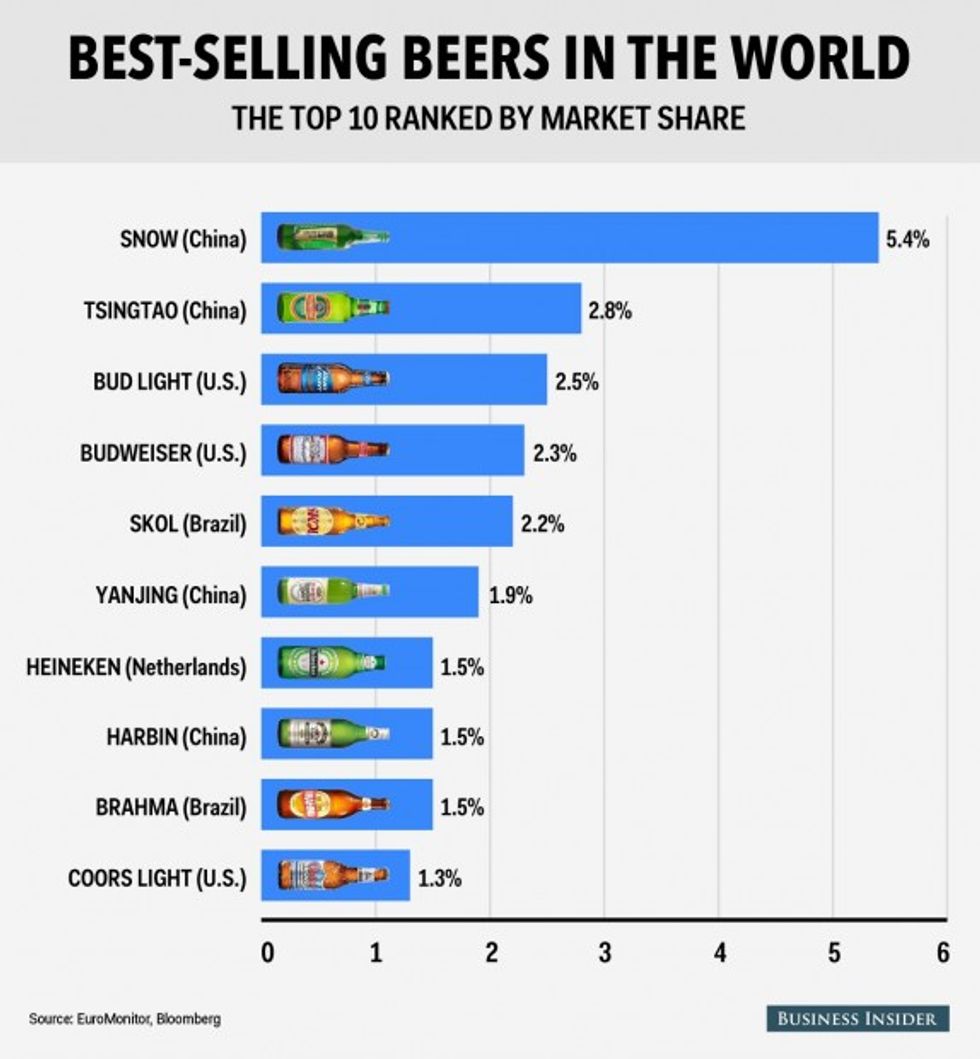 Image via Business Insider
Of course, the ranking of global beer behemoths comes as craft breweries are exploding across the U.S.
—
Follow Zach Noble (@thezachnoble) on Twitter