LAS VEGAS (AP) — Two B.B. King heirs who've been most outspoken about the blues legend's care in his final days are accusing King's two closest aides of poisoning him.
Las Vegas police homicide detectives are investigating, Lt. Ray Steiber said Monday. He declined to provide details.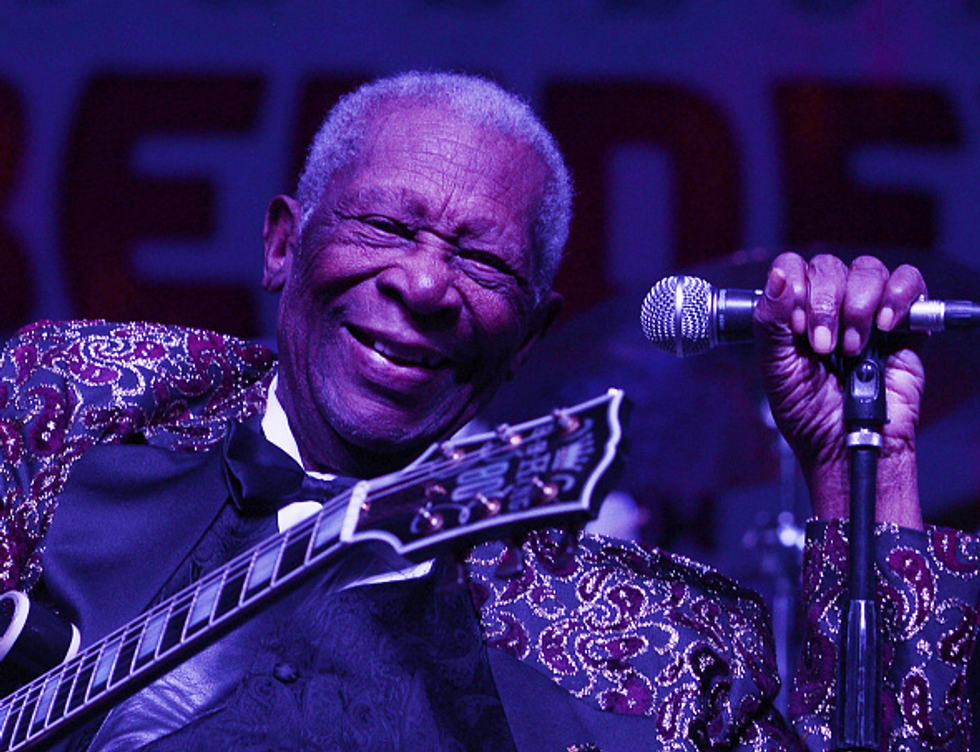 B.B. King performs at the 2014 Big Blues Bender at the Rivera Hotel & Casino on September 26, 2014 in Las Vegas. (Photo by Denise Truscello/WireImage)
Daughters Karen Williams and Patty King allege that family members were prevented from visiting while King's business manager, LaVerne Toney, and his personal assistant, Myron Johnson, hastened their father's death.
"I believe my father was poisoned and that he was administered foreign substances," Patty King and Williams say in identically worded sections of affidavits provided to The Associated Press by their lawyer, Larissa Drohobyczer.
"I believe my father was murdered," they say.
Toney and Johnson each declined to comment.
"They've been making allegations all along. What's new?" said Toney, who worked for King for 39 years and had power-of-attorney over his affairs.
Toney is named in King's will as executor of an estate that according to court documents filed by lawyers for some of King's heirs could total tens of millions of dollars.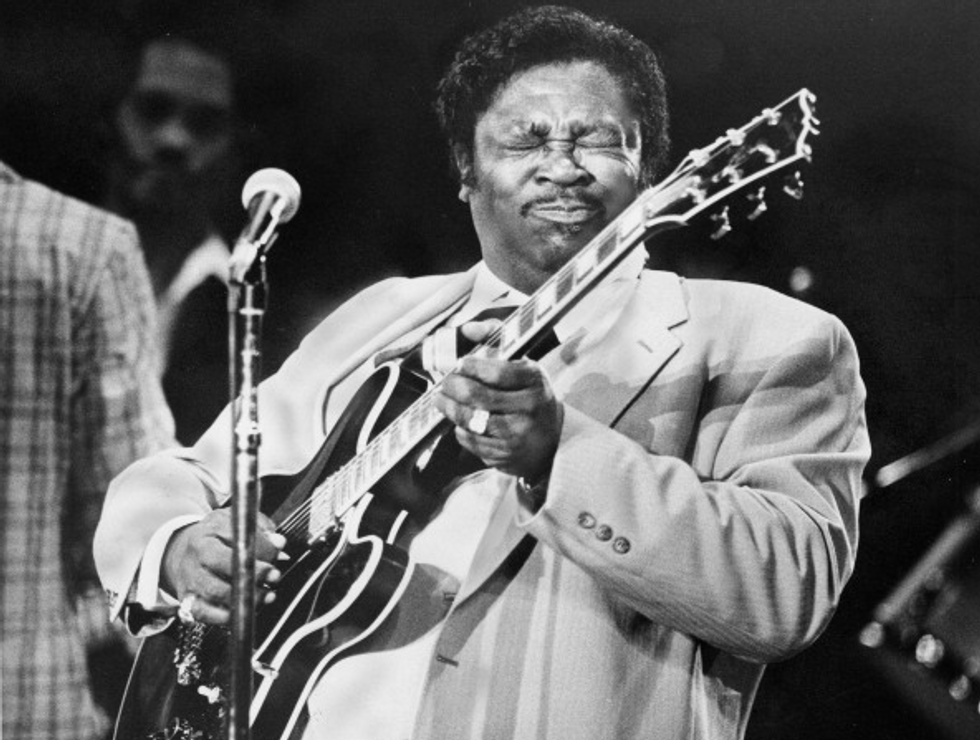 TORONTO, ON: B.B. King and guitar, Lucille. Photo taken at Ontario Place by Frank Lennon August 17, 1981. (Frank Lennon/Toronto Star via Getty Images)
Johnson was at B.B. King's bedside when he died May 14 in hospice care at home in Las Vegas at age 89. No family members were present.
The allegations come days after a public viewing in Las Vegas drew more than 1,000 fans and mourners and a weekend family-and-friends memorial drew 350. A Beale Street procession and memorial are scheduled Wednesday in Memphis, Tennessee, followed by a Friday viewing and Saturday burial in King's hometown of Indianola, Mississippi.
Clark County Coroner John Fudenberg said Monday the investigation shouldn't delay King's final trip home to the Mississippi Delta.
Fudenberg said an autopsy was performed Sunday and King's body was then returned to a Las Vegas mortuary.
Test results will take up to eight weeks to obtain, the coroner said, and should not be affected by the fact that King's body had been embalmed.
Drohobyczer said she represents Williams, Patty King and most of King's nine other adult children and heirs.
"The family is sticking together ... to oust Ms. Toney based on her illegal conduct, conflicts of interest and self-dealing," Drohobyczer said. She alleged that Toney hastened King's death by "misconduct, or by failing to properly attend to his medical needs."
An affidavit from Patty King, who used to live at King's home, says she saw Johnson administer to King two drops of an unknown substance on his tongue during evenings for several months before his death, and that Toney never told her what the substance was.
Attorney Brent Bryson, representing King's estate, called Drohobyczer's claims ridiculous.
"I hope they have a factual basis that they can demonstrate for their defamatory and libelous allegations," Bryson told AP.
Three doctors determined that King was appropriately cared-for, Bryson said, and King received 24-hour care and monitoring by medical professionals "up until the time that he peacefully passed away in his sleep."
"This is extremely disrespectful to B.B. King," Bryson said. "He did not want invasive medical procedures. He made the decision to return home for hospice care instead of staying in a hospital. These unfounded allegations have caused Mr. King to undergo an autopsy, which is exactly what he didn't want."
---