Police in Upper Dublin Township, Pennsylvania, didn't have to go far to catch two suspected drunk drivers.
In fact, they didn't even have to leave the police station.
Police said 41-year-old Richard Schnee was following 44-year-old Ardean Marie Smith to the Hilton Garden Inn in Fort Washington, Pennsylvania, Sunday night when Smith's GPS led them straight to the Montgomery County police station instead, WPVI-TV reported.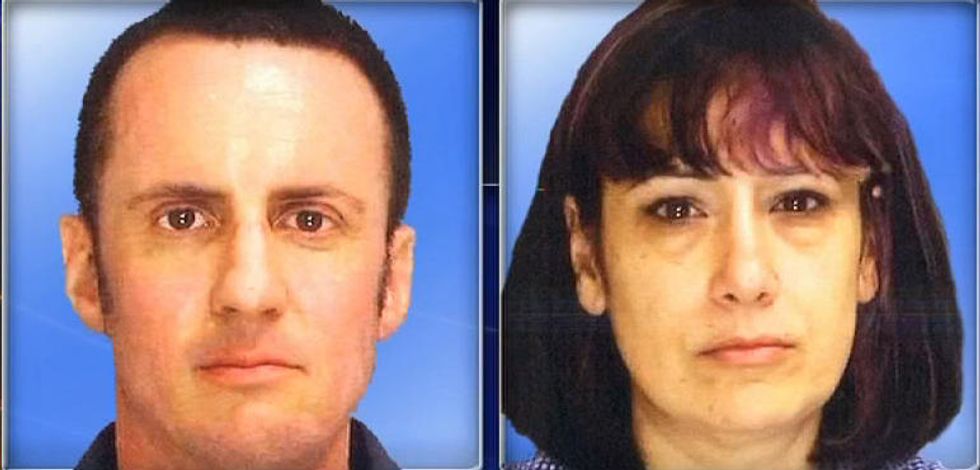 Richard Schnee and Ardean Marie Smith (Image source: WPVI-TV)
"They pulled up to the area. Officers walked up to them and asked, 'Why are you here? This is a restricted area,'" deputy police Chief Lee Benson said.
Officers conducted sobriety tests on both individuals after they smelled alcohol and said the motorists' blood alcohol levels were above the legal limit. They were booked them on suspicion of drunken driving, Penn Live reported.
One officer tweeted a photo of Schnee and Smith's arrest.
GPS tells 2 DUI suspects to drive to police sally port. Same GPS tells @Upperdublinpd to lock em up. #OneSmartGPS! pic.twitter.com/LHAnfPjO73

— Dan Wade (@danwade66) May 25, 2015
Police said it wasn't a GPS malfunction that led to the arrests but "operator error."
"In the end, it worked out," Benson told WPVI. "Got two drunk people off the street. Kept our streets a little bit safer and was an easy arrest for our officers."
(H/T: WPVI-TV)
–
Follow Jon Street (@JonStreet) on Twitter