Two North Carolina high school students were arrested after officials mistook their attempt at a senior prank for a bomb scare.
Police said Shannon Farrell and Lekia Hall, both 18, brought alarm clocks to South Iredell High School in Statesville and put them inside a locker to go off at different times. Farrell and Hall cut a zip-tie off the locker, which was not being used, and secured it with their own personal lock, authorities told WCNC-TV.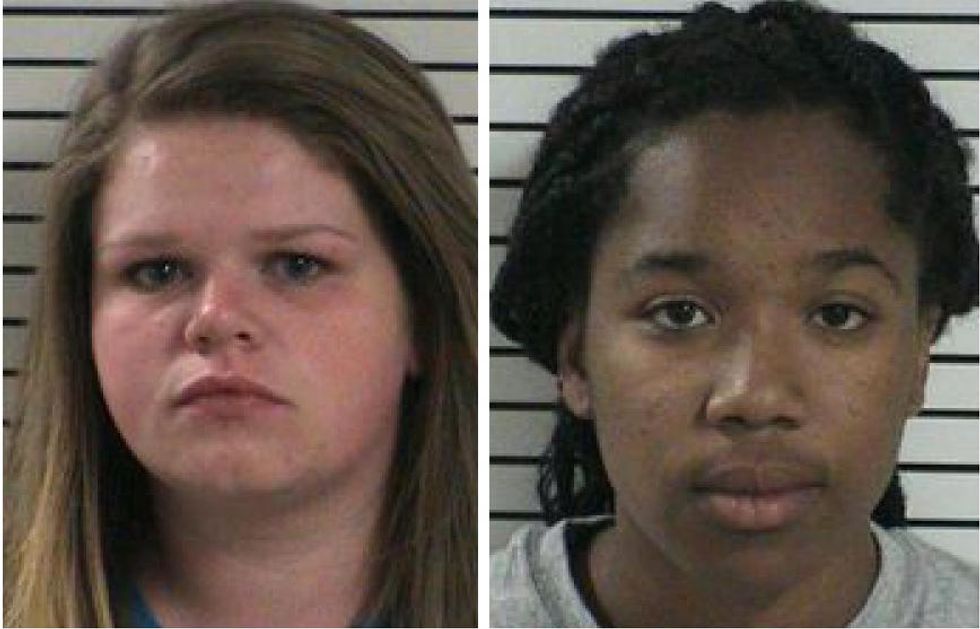 Shannon Farrell, left, and Lekia Hall, right, were arrested over their senior prank. (Image source: Iredell County Sheriff's Office)
Dan Farrell, Shannon Farrell's father, said he knew about the prank beforehand and thought it was harmless, but "apparently they thought it was a bomb so now it's out of control."
"We take this pretty seriously," Troutman police Chief Matthew Selves told WCNC.
The ticking clocks led authorities to evacuate the building.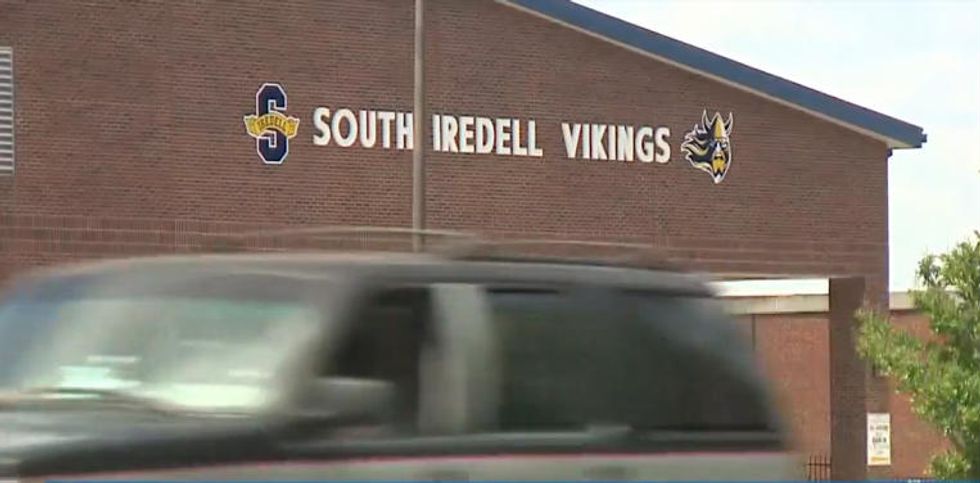 Image source: WCNC-TV
"It raised suspicion because, number one, the alarm was going off inside – one of the administrators or staff members heard it and contacted admin[istrators] and contacted us," Selves said.
The police chief added that one of the students also encouraged other students to bring alarm clocks on social media.
Authorities found no explosives.
Principal Tim Ivey later wrote in a message to parents: "I ask for your help in reminding your students that while they may believe something is innocent, an immediate response may be necessary to ensure the safety and security of all students and staff."
The students were taken into custody, with bonds set at $10,000 each. Both were released on bail later in the day, but still face charges of hoax by use of a false bomb in a public building and obstruction of justice, the former of which is a Class H felony.
Looking back now, Dan Farrell acknowledges the prank was in poor taste.
"I guess the more I think about it now I guess it was kind of silly in today's world with all the bomb threats and everything, never thought about it that way," he told WFSB-TV.
More here:
(H/T: WCNC-TV)
–
Follow Jon Street (@JonStreet) on Twitter