A restaurant owner in Virginia Beach said she was disturbed when she saw an apparent homeless man digging through the outside trash looking for something to eat — and she decided to take action.
"I never want to see anyone like that," Eleni Fotidou, owner of Zorba's, told WTKR-TV.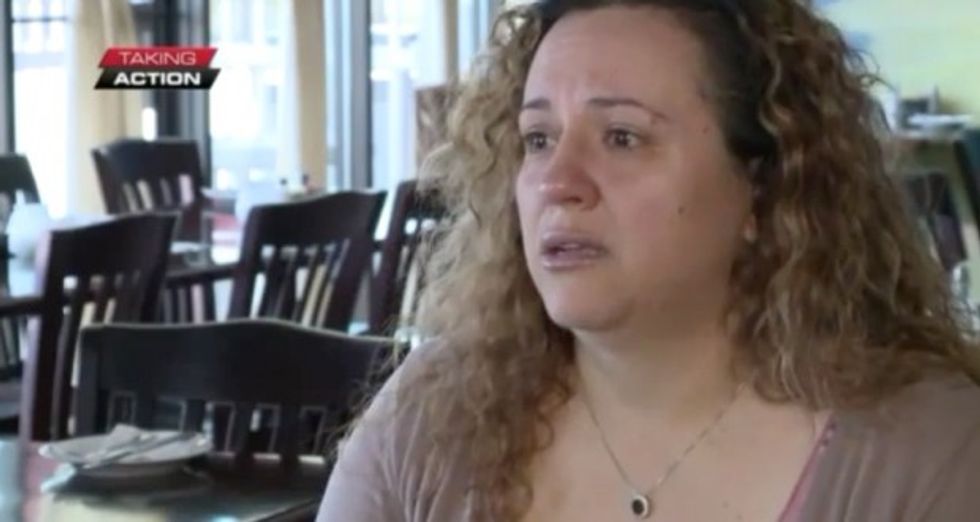 Image source: WKTR-TV
"We didn't quite realize what he was doing at first, but to take a better look at it at him, you realize he's searching for food," employee Samantha McCauley added.
Fotidou said she and others looked outside and saw a man going through the trash. Security footage captured the entire thing on tape.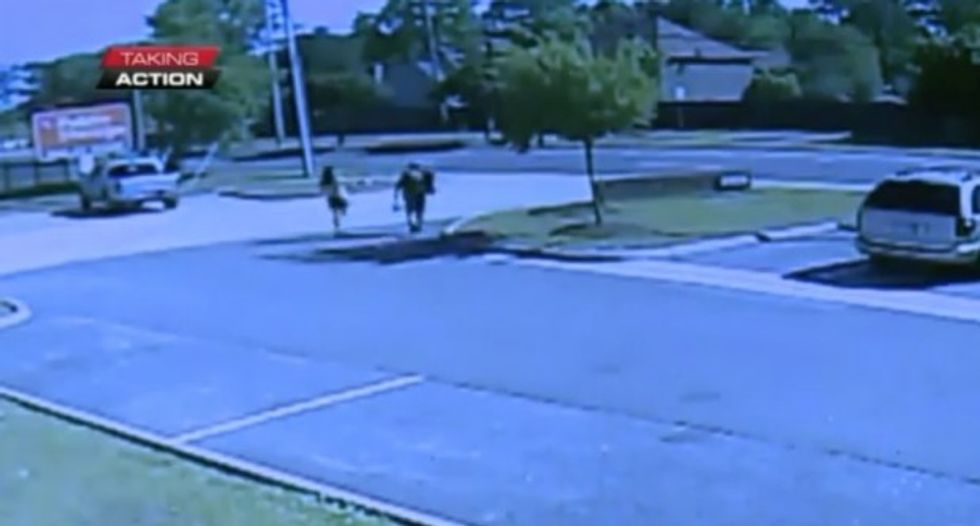 Image source: WKTR-TV
"No one is allowed in 2015 to go to bed starving," Fotidou told WTKR.
[sharequote align="center"]"No one is allowed in 2015 to go to bed starving."[/sharequote]
That's when she decided enough was enough and took action. Fotidou hung up signs in the area encouraging the man to stop going through the trash and instead walk in the front door.
"To the person going through our trash: For your next meal, please come in and let us know you are hungry and unable to pay.... You are a human being and worth more than a meal from the dumpster. No questions asked!" the note said.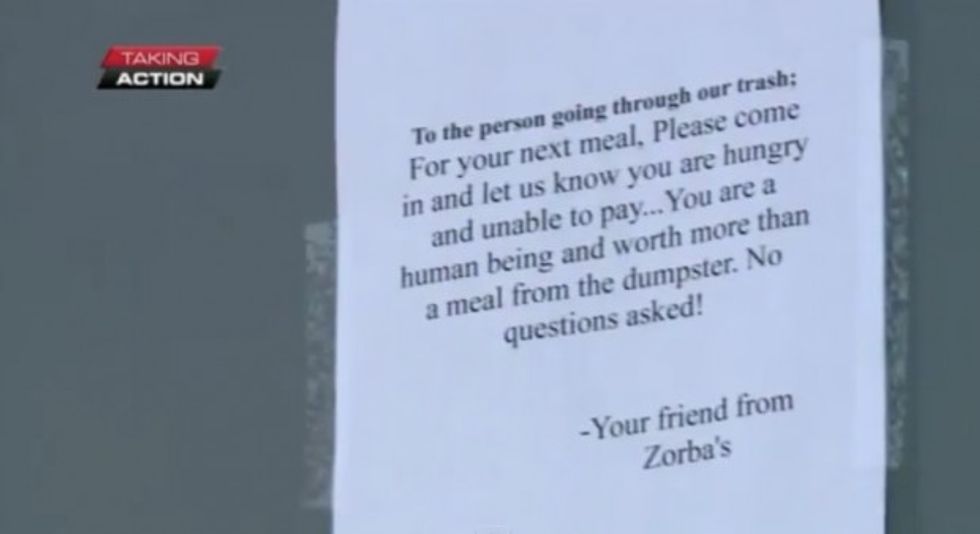 Image source: WKTR-TV
Fotidou said that it was just the right thing to do.
"In Greece, it's the home of hospitality. We learn to do that, in Greece we are all big families. We always help each other, love each other," Fotidou told WTRK.
(H/T: Opposing Views)
—
Follow Oliver Darcy (@oliverdarcy) on Twitter