A Bible professor's recent blog post taking aim at the popular understanding that the phrase "least of these" — which is mentioned in Matthew 25:40 — is a reference to the poor has sparked a fair amount of discussion and debate.
Photo credit: Shutterstock
Denny Burk, professor of Biblical Studies at Boyce College in Louisville, Kentucky, most certainly isn't the first to make the claim that the "least of these" is actually a reference to Christians who face struggles in sharing their faith, but his stated view on the matter is the most recent proclamation to spark interpretive discussion.
"This text is not about poor people generally. It's about Christians getting the door slammed in their face while sharing the gospel with a neighbor," Burk wrote. "It's about the baker/florist/photographer who is being mistreated for bearing faithful witness to Christ. It's about disciples of Jesus having their heads cut off by Islamic radicals."
He continued, "In other words, it's about any disciple of Jesus who was ever mistreated in the name of Jesus. This text shows us that Jesus will judge those who show contempt for the gospel by mistreating gospel-bearers."
Burk noted that it isn't surprising to hear Christians refer to "the least of these" when discussing the poor, but that doing so is a case of "right doctrine, wrong text."
While Burk believes that Bible clearly mandates helping the poor, he argues that Matthew 25:40 isn't addressing that issue. Burk added that the words "least of these" and "my brothers" appear in other parts of Matthew, but that each reference is speaking about the disciples.
Christianity Today also ran a similar piece earlier this year that pokes some holes in the popular understanding of the "least of these." 
Burk also followed up his original post with another piece showing how church history has viewed the matter, offering evidence that many earlier Christians endorsed Burk's view on the matter.
Some have pushed back against Burk's claims about Matthew 25:40, as author and theologian Klyne Snodgrass is one expert who disagrees wholeheartedly with him on the matter.
"When we read ['the least'] in other places in the Gospels, it is not the exact same expression. As opposed to other places, it is a superlative expression in Greek in this passage in Matthew. So you can't say it is the same word," he recently told blogger Jonathan Merritt. "And for that matter, it is not a common enough word or set phrase that is used frequently enough to infer one meaning from its usage."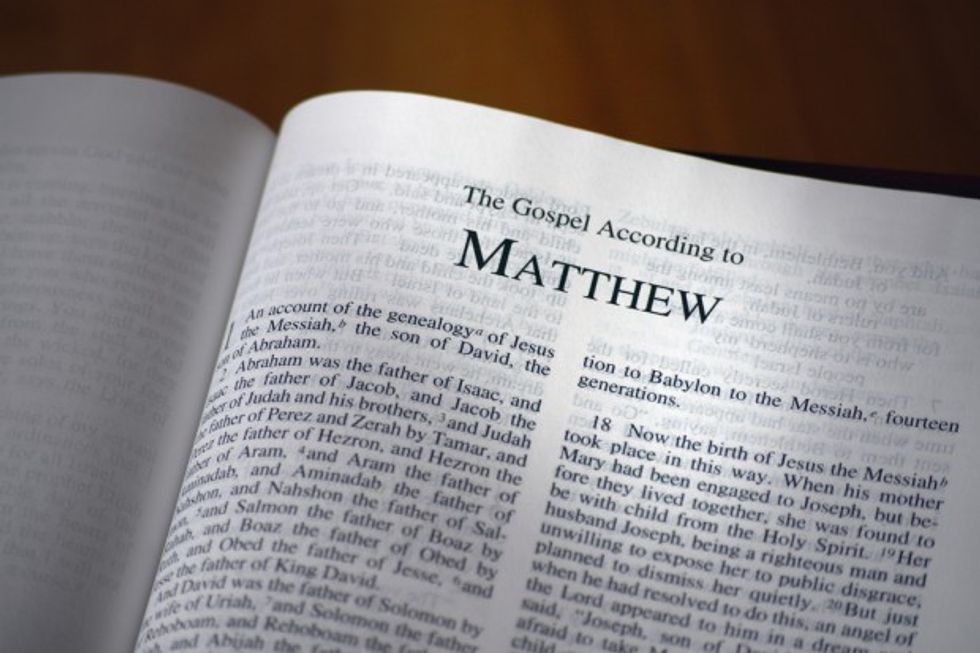 Photo credit: Shutterstock
And Merritt, himself, responded to Burk's original piece with openness to the actual meaning of "least of these," but with a caveat.
"If one accepts such an interpretation, I can think of any number of modern applications: the 21 Coptic Christians martyred in Libya, the Pakistani pastor whose life is in danger for preaching the Gospel, the hundreds of Christians imprisoned for sharing their faith in China," he wrote. "But Burk claims that the 'least of these' are Christian bakers, florists, and photographers who have been penalized for refusing to serve LGBT couples."
Merritt went on to say that the Christian business owners who have been punished haven't suffered for "preaching the Christian gospel" and were, instead, penalized for refusing to serve "certain classes of people." In Merritt's view, it wasn't appropriate to extend the meaning of the "least of these" to Christian business owners who have decided to decline service.
Regardless, the debate over the intended meaning of Matthew 25:40 is a fascinating one. What do you think?
--
Front page image via Shutterstock.com.