Edgar Nernberg, an active young Earth creationist who lives in Canada, was just doing his job when he made an important scientific discovery that scientists would say counters his own beliefs about the age of the Earth.
Nernberg, who works for an excavation company in Alberta, was digging a basement when he saw something "quite extraordinary."
"I knew right away that this was different from the other fossils I have uncovered in my many years of excavating and collecting fossils," Nernberg said in a statement.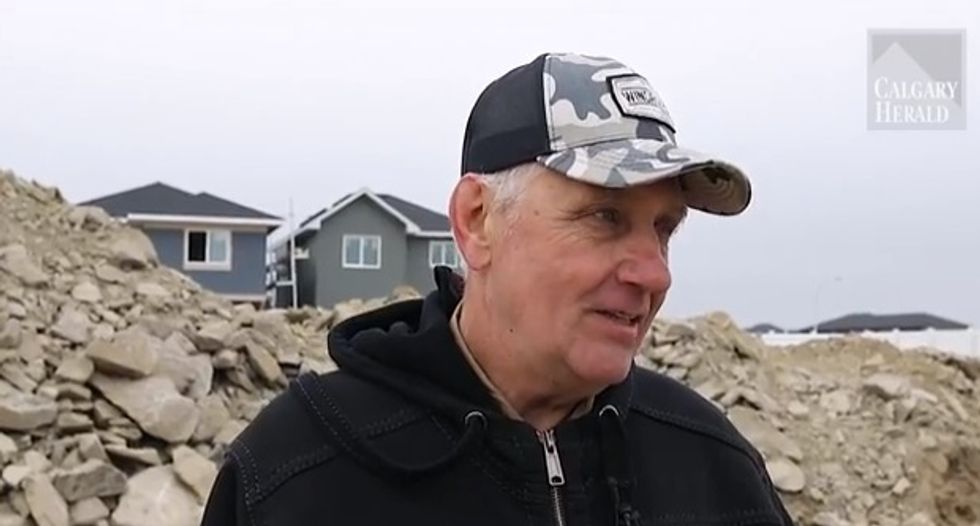 Nernberg, who sits on the board of a local creationist museum, said the age the scientists put the fossils at doesn't change his mind about what he believes is the age of the Earth. (Image source: YouTube)
Unlike the clams, shells and other fossils he's found over the years, this time, Nernberg discovered five almost perfect fossils of fish.
The catch? Scientists date the sandstone rock holding the fossils to be about 60 million years old, which is contrary to Nernberg's belief that the Earth itself is only about 6,000 years old.
"No, it hasn't changed my mind," Nernberg, who is on the Big Valley Creation Science Museum board, told the Calgary Sun. "We all have the same evidence, and it's just a matter of how you interpret it."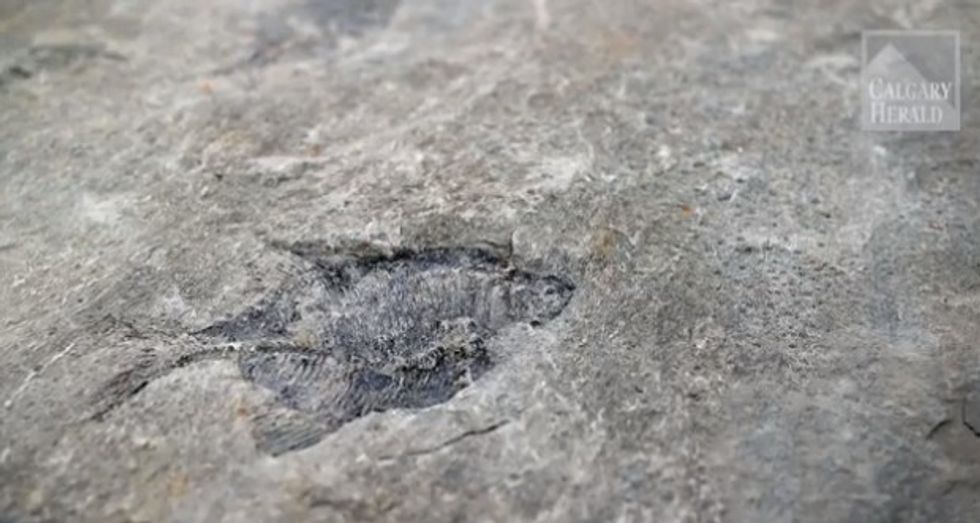 In the rock were rare, complete fish fossils that scientists date at around 60 million years old. (Image source: YouTube)
"There's no dates stamped on these things," he noted to the newspaper.
Nerngerg told the Calgary Herald he believes the fossils "demonstrate the creation catastrophe model much better than the evolutionary model," the former model he references being the biblical story of Noah's flood.
Watch the Calgary Herald's report:
Darla Zelenitsky, a paleontologist and assistant professor at the University of Calgary, said that complete fossils from this time period in Alberta are rare.
"Any such discoveries are significant as they shed light on the nature and diversity of animals that lived not long after the extinction of the dinosaurs," Zelenitsk said in a statement. "These fossil fish are important because they are very primitive representatives of a large group of bony fish known today."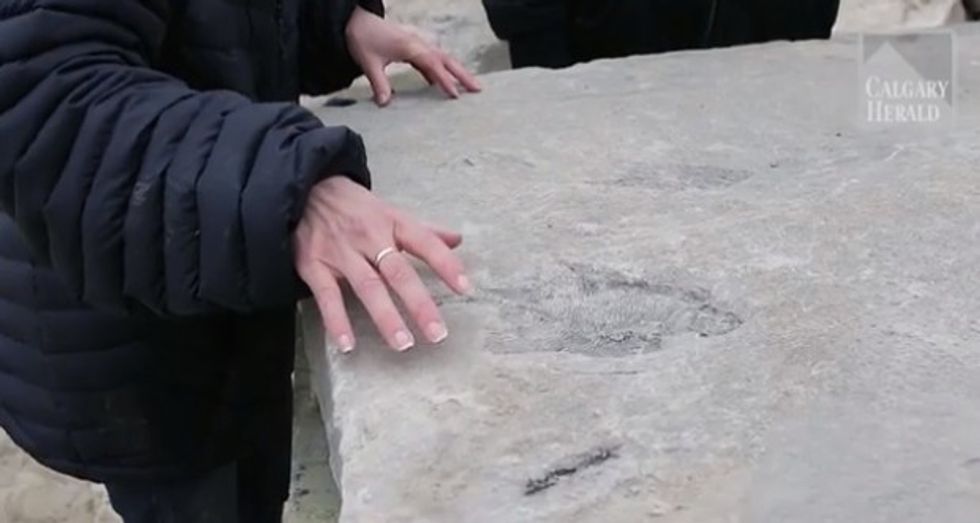 The fossils will be housed at a local paleontology museum, but Nernberg said he hopes to get a cast for the creation museum. (Image source: YouTube)
According to a news release about the discovery, the original fossils will be held at the Royal Tyrrell Museum, but Nernberg said he's asked for a cast of them for the creationist museum as well. According to the Sun, Nernberg laughed and acknowledged the irony that his discovery would be helping further research at the Royal Tyrrell Museum, which has information contrary to the creationist viewpoint.
Regardless though, he told the Sun, "this is certainly the coolest thing I've found over the years."
(H/T: Washington Post via Reddit)