Paul McCartney says he doesn't smoke weed anymore.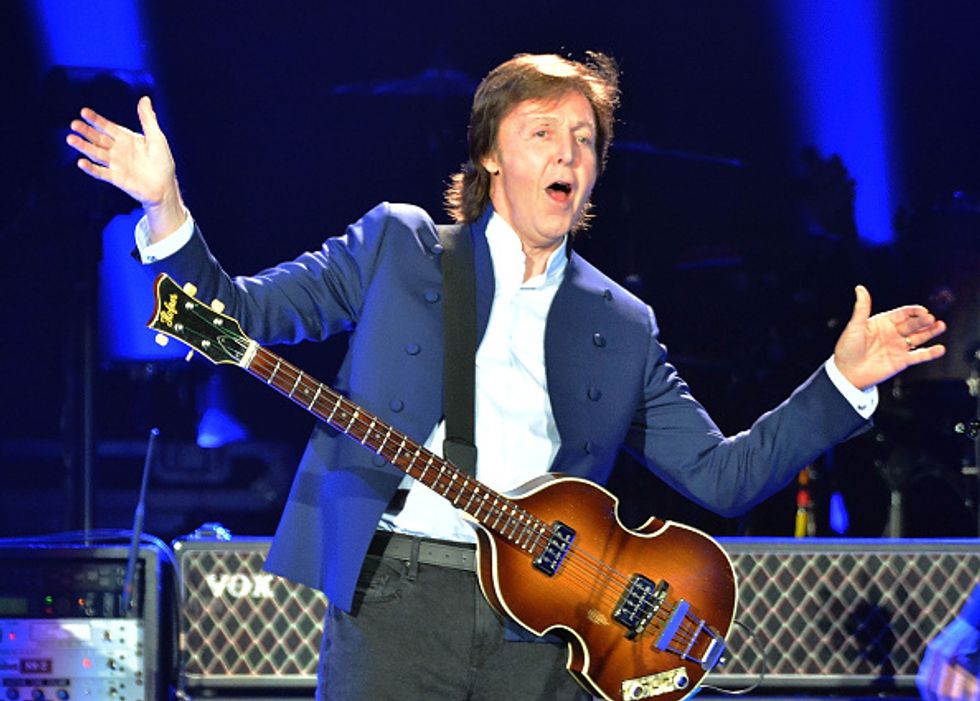 Sir Paul McCartney performs live on stage at The O2 Arena on May 23, 2015 in London, England. (Photo by Jim Dyson/Getty Images)
In an interview published Saturday that included the 72-year-old former Beatle standing on his head, McCartney told the Daily Mirror that he gave up marijuana for the sake of his grandchildren:
I don't do it any more. Why? The truth is I don't really want to set an example to my kids and grandkids. It's now a parent thing.

Back then [in the 60's and 70's] I was just some guy around London having a ball, and the kids were little so I'd just try and keep it out of their faces.

Instead of smoking a spliff I'll now have a glass of red wine or a nice margarita. The last time I smoked was a long time ago.
As the Mirror noted, McCartney was introduced to marijuana in 1964 by none other than American music legend Bob Dylan.
—
Follow Zach Noble (@thezachnoble) on Twitter