Wisconsin Gov. Scott Walker has upped his advantage in Iowa, leading second-place Republicans with their eyes on the White House by seven points, Bloomberg Politics reported Saturday.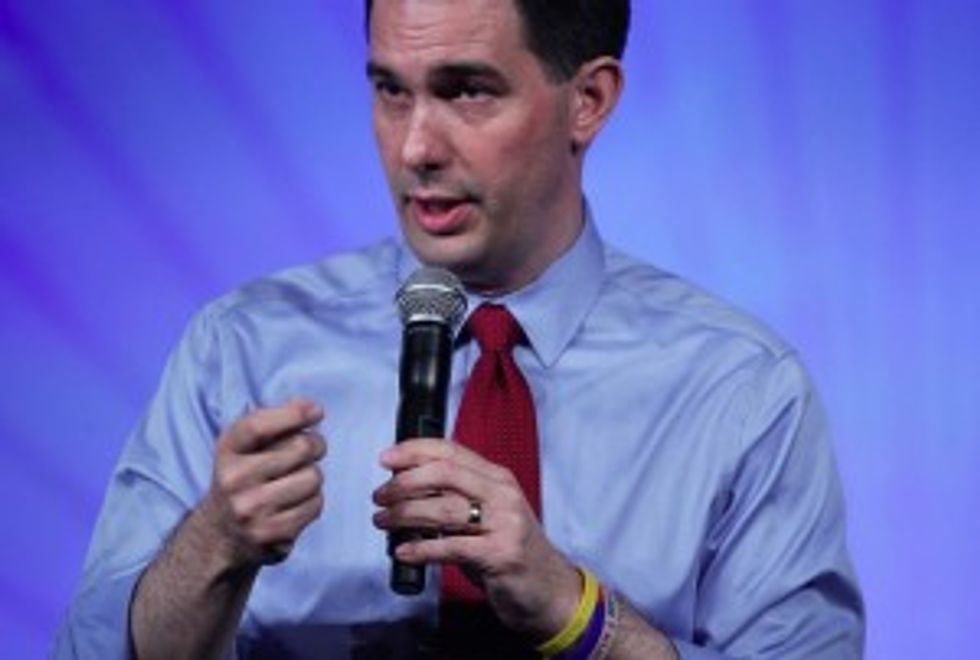 Republican presidential hopeful Wisconsin Governor Scott Walker speaks during the 2015 Southern Republican Leadership Conference May 21, 2015 in Oklahoma City, Oklahoma. (Image source: Alex Wong/Getty Images)
Walker weighed in at 17 percent in the new Bloomberg Politics/Des Moines Register Iowa Poll, two points higher than his top finish in a similar January poll, Bloomberg Politics added.
"Scott Walker's momentum puts him solidly in first place," J. Ann Selzer, president of West Des Moines-based Selzer & Co., which conducted the poll, told Bloomberg Politics. "For the time being, he's doing the right things to make the right first impression."
Tied for the second spot? Sen. Rand Paul of Kentucky and Ben Carson at 10 percent; knotted at third with 9 percent — former Florida Gov. Jeb Bush and former Arkansas Gov. Mike Huckabee.
Another telling tally: More than a third of likely Republican caucus participants indicated they'd never vote for Bush; 43 percent view him favorably while 45 percent view him unfavorably.
Next in the GOP field was Rick Santorum and Florida Sen. Marco Rubio, both at 6 percent. Texas Sen. Ted Cruz was at 5 percent, followed by Donald Trump and New Jersey Gov. Chris Christie, both at 4 percent; former Texas Gov. Rick Perry was at 3 percent, and it was 2 percent for former Hewlett-Packard CEO Carly Fiorina and Ohio Gov. John Kasich; Louisiana Gov. Bobby Jindal and Sen. Lindsey Graham of South Carolina were at 1 percent.
You can read more about the poll results here.
—
Follow Dave Urbanski (@DaveVUrbanski) on Twitter