CHICAGO (TheBlaze/AP) — Tony Gianunzio was a teenage pitching prospect and being looked at by the Chicago Cubs in the early 1940s when he joined the U.S. Coast Guard and fought in World War II as a gunner's mate.
He never returned to baseball.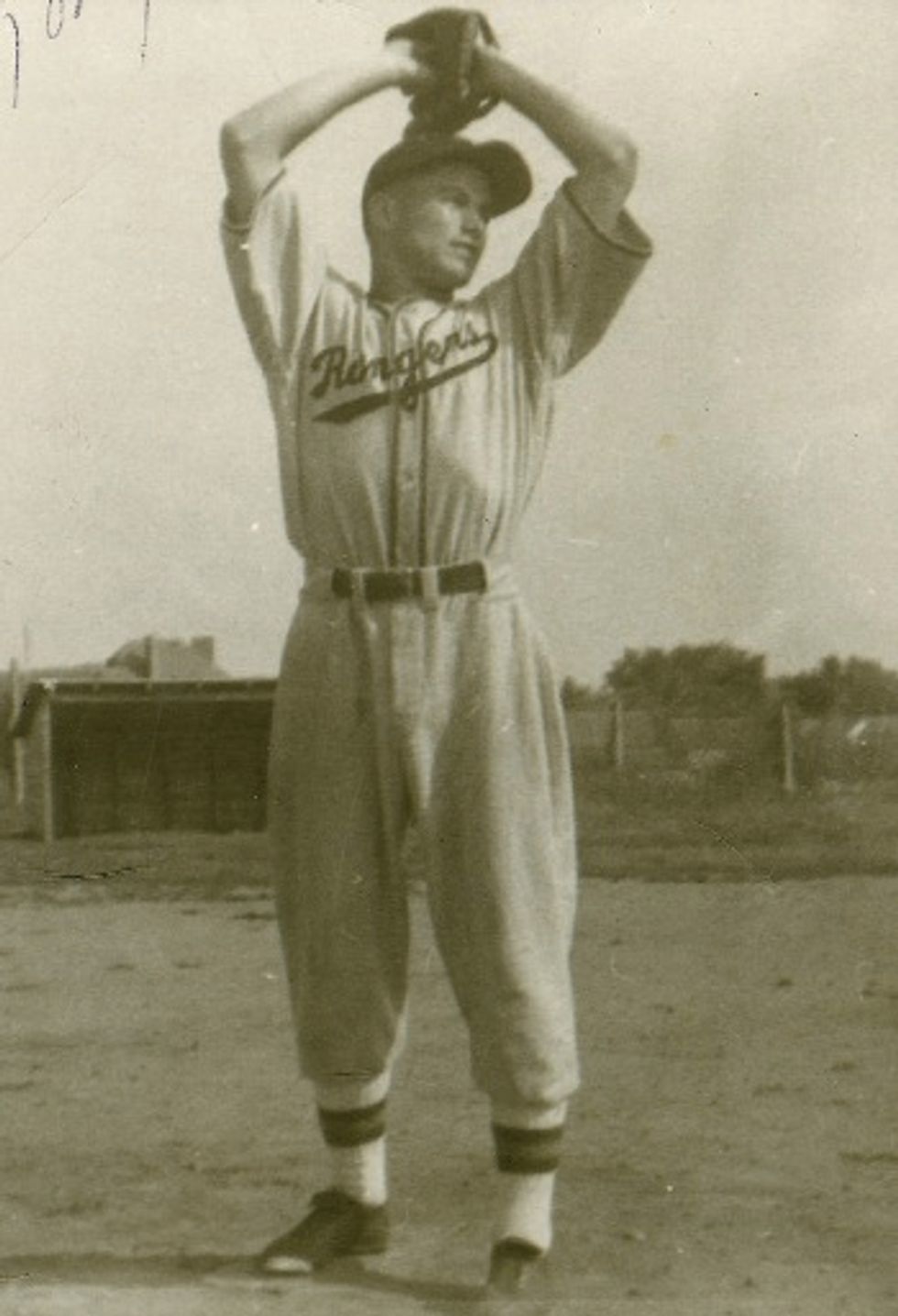 Tony Gianunzio when the Cubs were looking at him. (Image source: Compass College of Cinematic Arts in Grand Rapids)
"My dream really ended with the war, because after the war and late in the war I knew I wanted to get a college education," he said. "I wasn't going into professional baseball — as much as I loved it — because my real love was in teaching."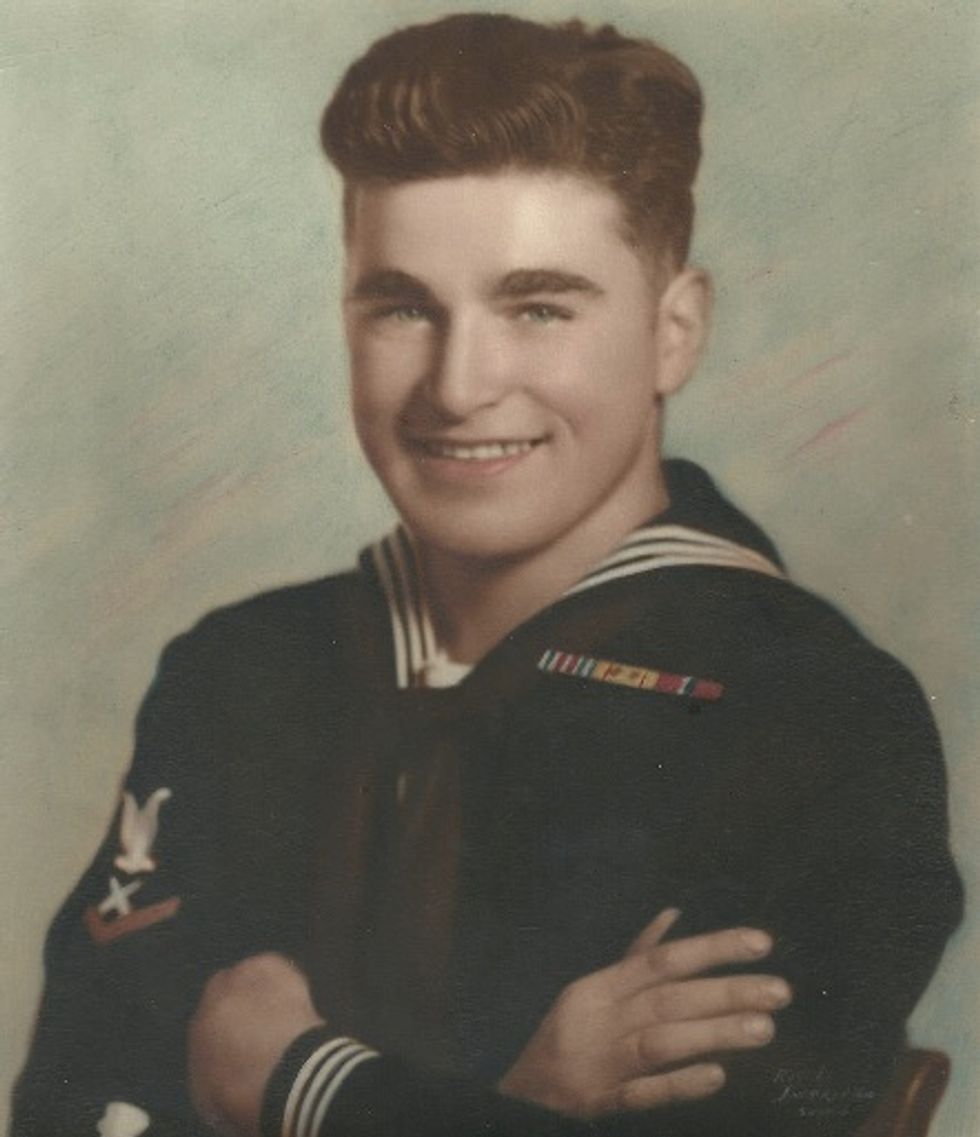 Gianunzio in the service. (Image source: Compass College of Cinematic Arts in Grand Rapids)
Gianunzio, a 92-year-old who lives in the vicinity of Kalamazoo, Michigan, taught English and writing in high school for nearly 40 years before retiring.
But students from the Compass College of Cinematic Arts in Grand Rapids, Michigan — who are doing a documentary film on Gianunzio — contacted the Cubs about the former pitching prospect. Once the Cubs confirmed the details, the team invited him to throw out the first pitch for Sunday's game at Wrigley Field against the Kansas City Royals.
"I kept my love for baseball, but I hadn't thrown a ball, up until two weeks ago, for 45 years," Gianunzio said.
"That's a long time. I worked out about 10 times. I would love to come back two months from now. I know I could reach home plate with a decent curveball," he added. "I'm not kidding. I'm almost 93, but I feel like I'm 51, 49, right in there."
Wearing a Cubs cap, the 92-year-old Gianunzio threw from just in front of the rubber. His pitch reached the plate on a couple of bounces, with Cubs reliever pitcher Justin Grimm serving as his catcher.
World War II vet fulfills goal of pitching at Wrigley Field http://t.co/ivWBh6OMCw pic.twitter.com/SMH0pw4Y4E

— What Boutique (@WhatBoutique) May 31, 2015
"It feels just like 1942 when I could do it," he said. "I could throw that ball beyond 90 miles an hour and I had a curve like nobody else had one."
—
Follow Dave Urbanski (@DaveVUrbanski) on Twitter