LOS ANGELES (TheBlaze/AP) — Betsy Palmer, the veteran character actress who obtained lasting — if not necessarily sought-after — fame as the murderous mother in "Friday the 13th," has died. She was 88.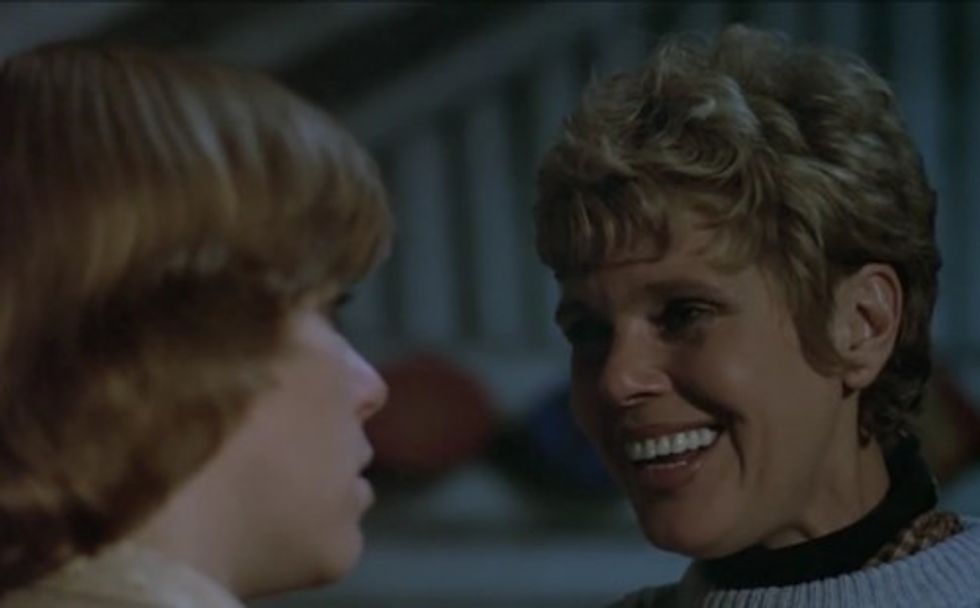 Betsy Palmer, right, in "Friday the 13th." (Image source: YouTube)
Palmer's longtime manager, Brad Lemack, told The Associated Press on Sunday that Palmer died Friday in a Connecticut hospice care center.
Palmer had appeared in films and TV shows for decades, several of them classics, before she took the role of Mrs. Voorhees in the 1980 horror film.
In the movie, grisly and mysterious murders haunt Camp Crystal Lake. By the end it's revealed that Mrs. Voorhees was the culprit, a former cook avenging the death of her young son Jason who drowned at the camp years before due to teen counselors' negligence.
Palmer would say afterward that she accepted the role mainly because she wanted the money to buy a new car.
Her appearance in "Friday the 13th" was quite brief but packed an unforgettable punch. Here's the creepy scene when we learn what Mrs. Voorhees is up to. (Content warning: Brief violence toward end of clip...):
Other credits of Palmer's included roles in such Golden Age of Television shows as "Kraft Theatre" and "Playhouse 90," as well as the Henry Fonda film "Mr. Roberts."
—
Follow Dave Urbanski (@DaveVUrbanski) on Twitter