"Family Guy" creator Seth MacFarlane took a sarcastic shot at "Duck Dynasty" during an award acceptance speech Sunday.
"Let's not forget I'm being declared a genius on the network that airs 'Duck Dynasty,' a show whose cast members believe hurricanes are created by gay marriage," MacFarlane said during the live A&E broadcast. "I wish I were joking."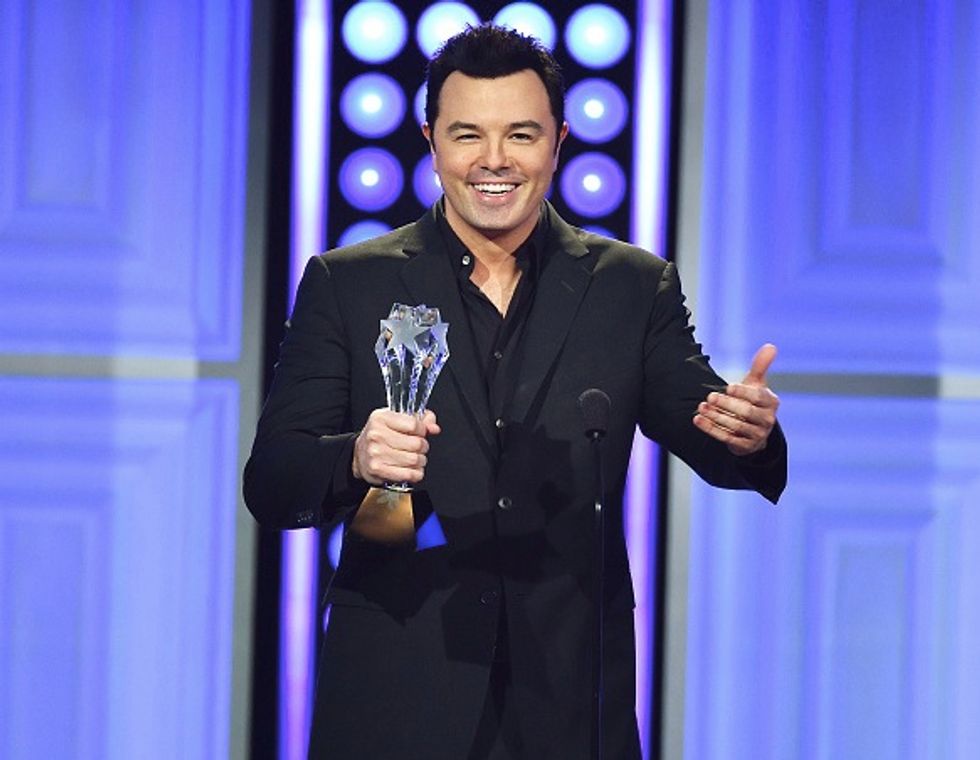 Honoree Seth MacFarlane accepts the Critics' Choice Louis XIII Genius Award onstage at the 5th Annual Critics' Choice Television Awards at The Beverly Hilton Hotel on May 31, 2015 in Beverly Hills, California. (Image source: Kevin Winter/Getty Images)
MacFarlane was given the Louis XIII Genius Award at the Critics' Choice Television Awards, Variety noted.
"The Family Guy" creator took aim at himself as well during his speech: "The word 'genius' gets thrown around a lot, which is good because otherwise I probably wouldn't be getting this."
MacFarlane is no stranger to controversy or criticism. 'Family Guy' is well-known for edgy, even offensive, humor. In 2013 his sitcom "Dads" took heat over reviews calling it crass, sexist and exploiting racial stereotypes.
As ever, the very gracious @SethMacFarlane Congratulations sir! Well deserved! https://t.co/WxUUzzFm3d

— Joan Stevenson (@Lady_J_8) June 1, 2015
—
Follow Dave Urbanski (@DaveVUrbanski) on Twitter