CHICAGO (TheBlaze/AP) — A Christian college in suburban Chicago has removed the name of former U.S. House Speaker J. Dennis Hastert from an academic research center.
Wheaton College announced Sunday that what had been known as the J. Dennis Hastert Center for Economics, Government and Public Policy is now just named after the school. The center's website was displaying the new name Sunday.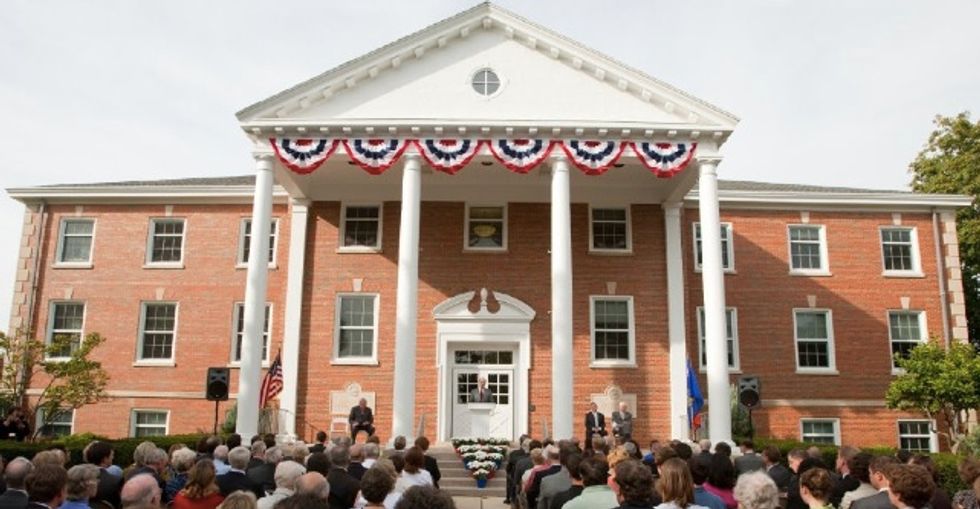 The J. Dennis Hastert Center for Economics, Government and Public Policy (Image source: Facebook)
The center's statement Sunday said it will continue "to advance the training of Wheaton College students and the greater community in the understanding of market economies, representative democracies, limited government, and the redeeming effects of the Christian worldview on the practice of business, government and politics."
The center was established in 2007 when Hastert stepped down from Congress after eight years as speaker.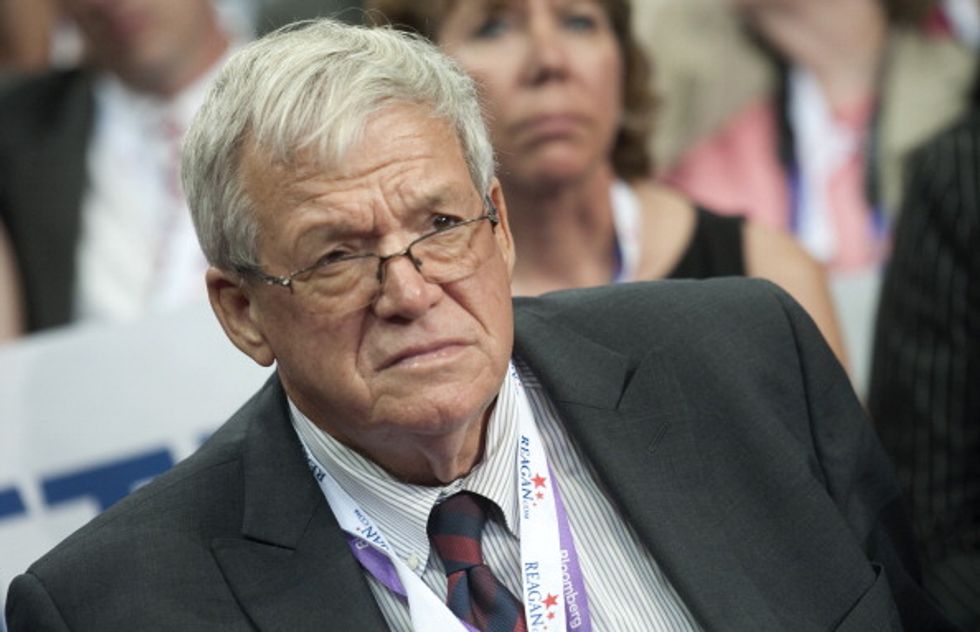 Former Speaker of the House Dennis Hastert at the 2012 Republican National Convention. (Image source: Chris Maddaloni/CQ Roll Call)
Hastert resigned from the research center's board Friday, one day after the release of a federal indictment accusing him of violating banking laws by agreeing to pay $3.5 million in hush money to keep a person silent about unspecified "prior misconduct."
Hastert has also resigned from Chicago-based CME Group, parent of several exchanges, and the Washington lobbying firm Dickstein Shapiro LLC.
—
Follow Dave Urbanski (@DaveVUrbanski) on Twitter