An Australian man was driving down a dark road near Cessnock at around 1:30 a.m. on Sunday when he suddenly spotted a mysterious, hooded figure standing in the middle of the intersection and looking directly at the ground.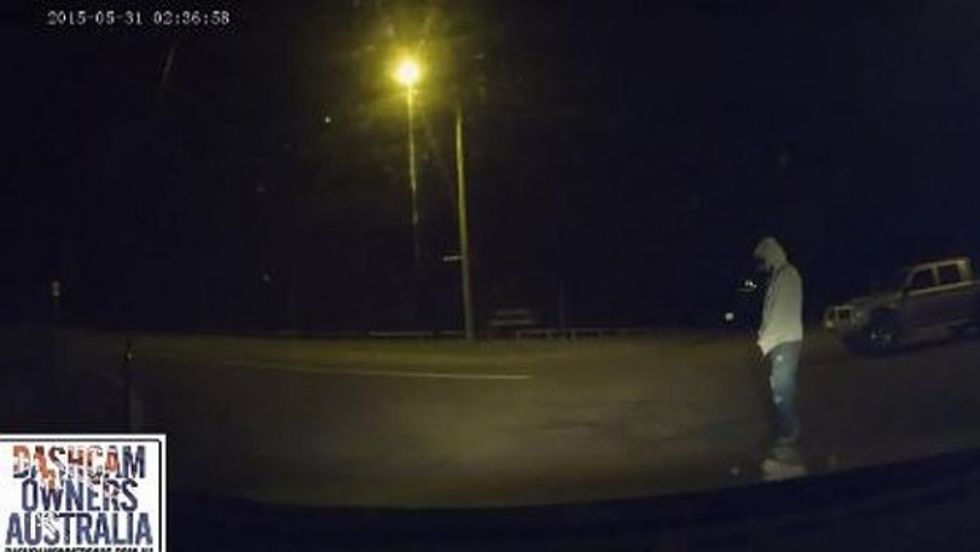 Screengrab via Dash Cam Owners Australia
As the confused driver slowed down to go around him, the unidentified person apparently lunged towards the car and let out a guttural scream. At that point, all the driver could do was hit the gas pedal and get out of there.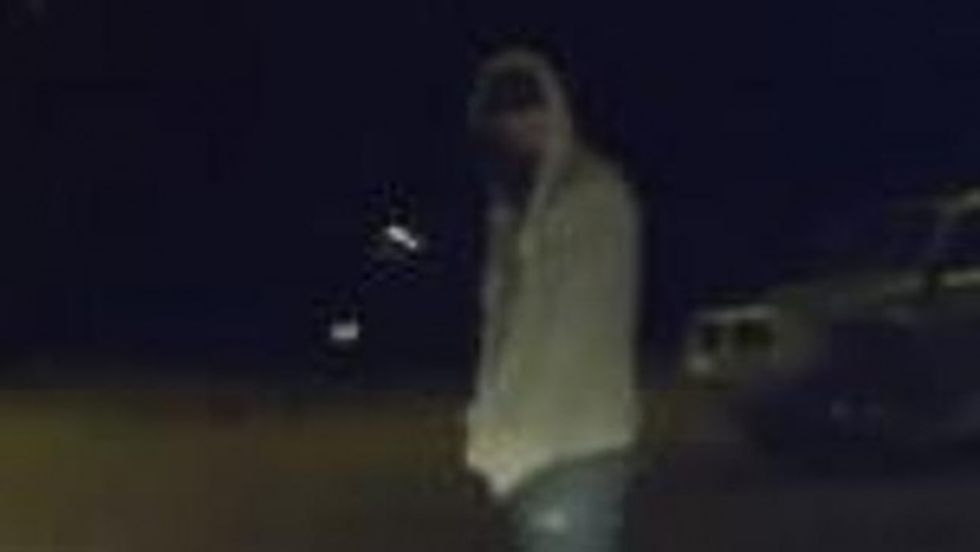 Screengrab via Dash Cam Owners Australia
After the bizarre incident, the driver called his wife to warn her as she was reportedly traveling in another car with a girlfriend about a mile back. He was unable to reach her in time and the women experienced the same exact thing.
Watch the chilling footage below:
"We still don't know what he was trying to do, whether he was trying to rob us, was he trying to take our car or was he trying to hurt us," the driver said, according to the Newcastle Herald. "It has really shaken us up."
The couple reported the man to the police and officers ended up arresting a man who was living in the woods and had drugs on him. It wasn't clear if that was the same man who was standing in the road, but police said no charges would be filed in connection to the creepy incident.
(H/T: Mirror)
---