Fox News host Neil Cavuto is seemingly having a difficult time wrapping his head around former Olympian Bruce Jenner's gender transition into "Caitlyn." Jenner's transition was highlighted on the newly-released cover of Vanity Fair on Monday.
"What the hell is going on?" Cavuto asked reporter Dagen McDowell immediately after introducing the story.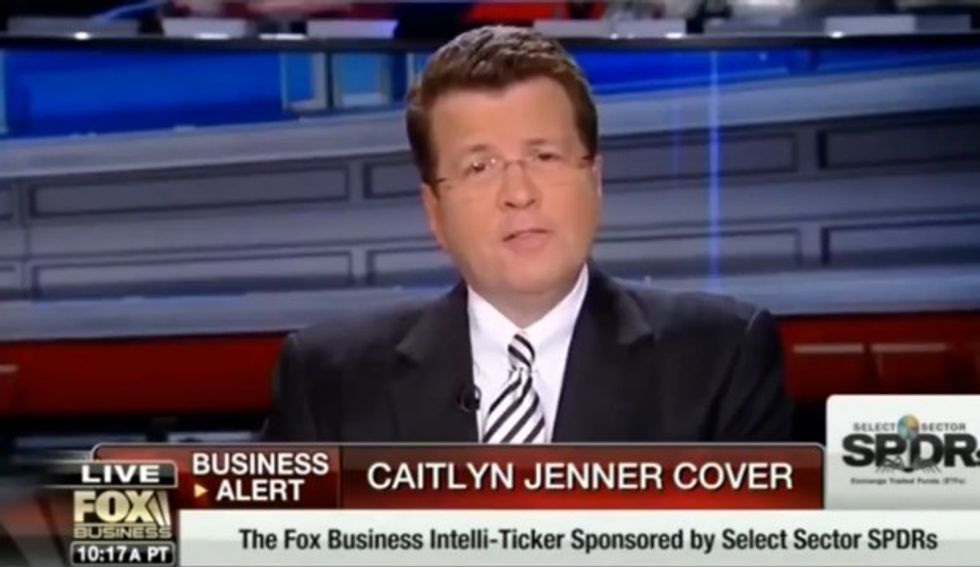 (Fox News)
After McDowell provided a brief overview of Jenner's transition, Cavuto appeared more than ready to move on.
"Look at the time," he said jokingly before introducing Fox News contributor Charles Payne as "Charlene Payne" as a goof.
"What do you make of all that?" Cavuto asked.
"It's the era that we're living in," Payne replied.
The Fox host then added bluntly, "Rome, final days. But that's fine."
Watch the video via Fox News:
(H/T: Mediaite)
---