A motorcyclist pulled up alongside a BMW at a stop light, looked at the driver through the window and felt he had to say something when he apparently saw the driver texting.
"Put down your f***ing phone, you're in your car," the man identified as Samuel Ayres said in his helmetcam video.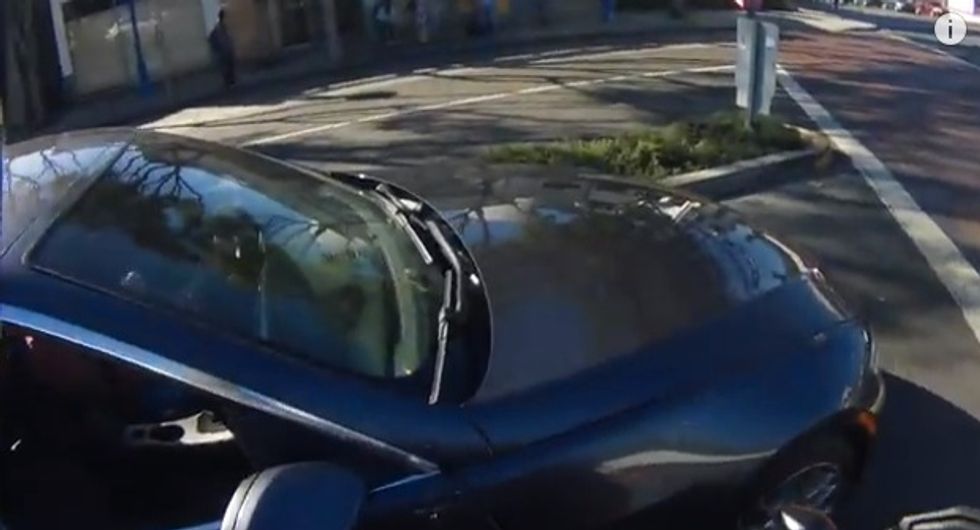 Image source: YouTube
Well, the BMW driver apparently didn't like being talked to in this manner.
Ayres' video, which he wrote was taken on March 26 but he posted on YouTube last week, accuses the driver of bumping him, knocking him off his bike and sending him skidding on the pavement.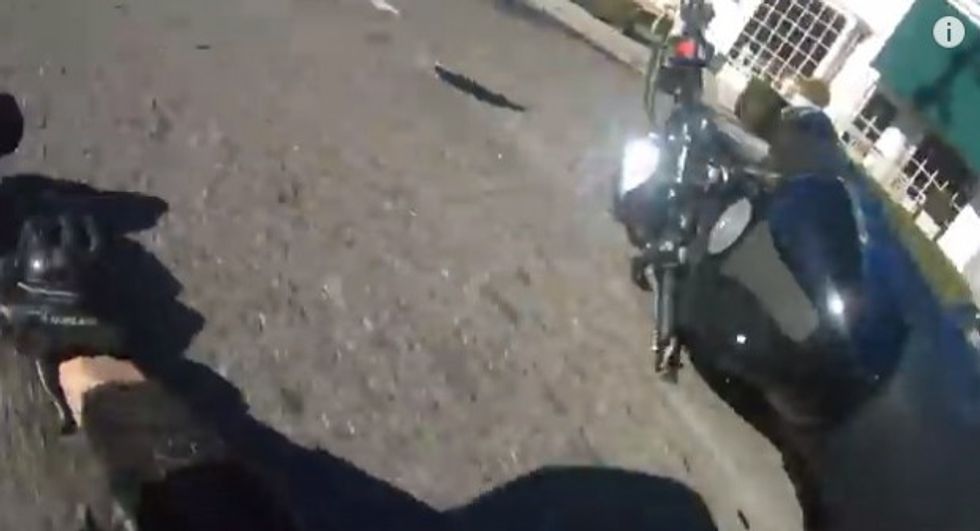 Image source: YouTube
Ayres groans as a pedestrian walks over to help him.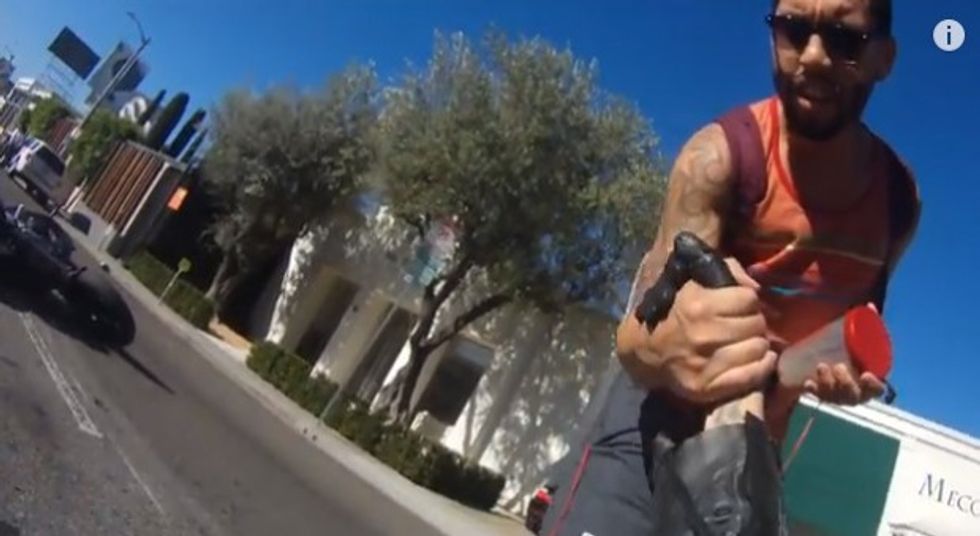 Image source: YouTube
Watch the footage:
According to Ayres' description of the video on YouTube, the BMW driver took off, leaving him with "a significant amount of bumps and bruises," which amounted fractures in his shoulder and a broken foot, and a "severe concussion." Ayres said it was "bad enough for me to forget what day, month and year it was and knocking all memory of the past week out of my head."
Ayres wrote that the driver is under criminal investigation at this point. In the video's description and on his Facebook page, Ayres explained how "through a series of unfortunate circumstances, [the driver's] insurance won't be covering my bills completely. They're going to be coming due soon and I could use some help." Ayres set up an online fundraising page for people who wish to contribute to his medical expenses.
RideApart reported that the incident took place in Los Angeles.
Ayres did not immediately respond to TheBlaze's request for comment.
(H/T: Reddit)