BOSTON (AP) — The FBI has arrested a man in connection with a terrorism investigation of a Boston man who was fatally shot after authorities say he lunged at a police officer and an FBI agent with a knife as they approached him for questioning.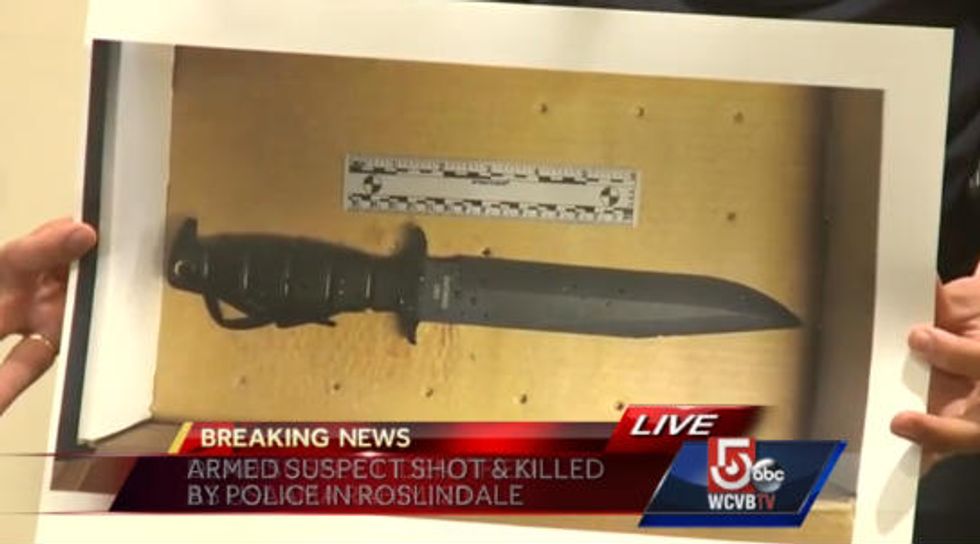 A picture of the knife used by the terror suspect is seen here. (Image source: WCVB-TV)
A spokeswoman for U.S. Attorney Carmen Ortiz said late Tuesday that David Wright was taken into custody from his home in suburban Everett. She says Wright will face federal charges and is expected to appear in U.S. District Court Wednesday.
She wouldn't specify the charges, but confirmed they're related to an investigation of Usaama Rahim, who was under 24-hour surveillance by terrorism investigators before he was shot and killed Tuesday.
A law enforcement official with knowledge of the investigation says Rahim was being watched because he had been making threats against law enforcement.
---