Former New York Police Department detective Harry Houck clashed with CNN commentator Marc Lamont Hill on Wednesday as they debated alleged wrongdoing committed by police officers.
Hill was visibly shocked when Houck claimed that officers are arrested when they do something wrong, "like the officers in Baltimore."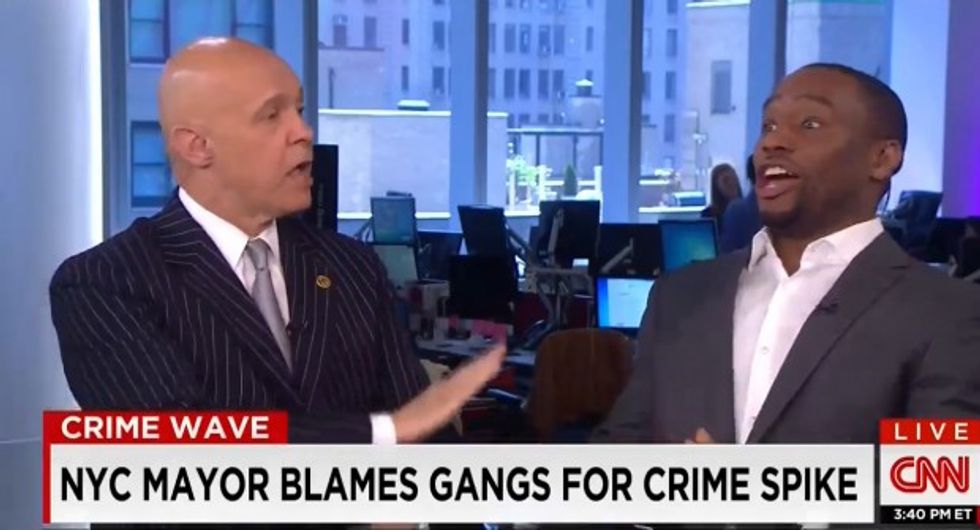 (CNN)
"You're saying ever cop who has done something wrong is arrested? That's your honest belief?" Hill asked, looking the ex-cop right in the face.
"I believe so, yes," the retired detective, who was previously involved in internal police investigations, replied.
Hill's voice went up an octave after hearing Houck double-down on his claim.
"You're telling me that every cop in America who has done something wrong [has been arrested]?" Hill shot back, adding that it's "absurd" to think all officers who have committed a crime have been investigated or arrested.
"You're making a great leap, an assumption here that there's a lot of cops out there committing crimes and they're not getting caught," Houck said.
But Hill argued that only "some" officers get away with wrongdoing.
Watch the tense segment via CNN below:
The discussion initially centered around the now-concluded investigation into the death of 12-year-old Tamir Rice in Cleveland, Ohio, who was fatally shot by a police officer while holding a toy gun.
(H/T: Mediaite)
---