A prominent Dallas attorney said the alleged crime reads "like something out of a horror movie."
While police are still investigating, they've put together a narrative describing what they believe happened when family members of a 14-year-old girl "took matters into their own hands" two years ago to violently end her pregnancy and dispose of her stillborn baby, the Dallas Morning News reported.
The victim, now 16, said nothing about the alleged incident until late May when a woman who claimed to have witnessed part of the attack brought her to police.

From left: Cedric Jones, Sharon Jones, Cecila McDonald, Lonnell McDonald. (Image source: Dallas Morning News)
It started, the girl said in an affidavit, when a family member raped her in August 2012. She told police she was a virgin before the attack and stayed quiet because she "was embarrassed," the Morning News said.
Then in early 2013, the victim's aunt, 45-year-old Sharon Jones, and Jones' daughter, 25-year-old Cecila McDonald, found out about the pregnancy — and who the father was. The affidavit said relatives "became very nervous" that if authorities discovered what had happened, their children would be taken away.
So one day, with her pregnant niece in her home, Jones gave her "multiple doses of birth control pills, Plan B [emergency contraception] pills and cinnamon tablets … to abort the baby," police told the Morning News.
When that didn't work, police said McDonald then pinned down the victim and McDonald's husband, Lonnell, 27, started "repeatedly bouncing up and down" on the 14-year-old's midsection. She was also punched and kicked in the stomach, WFAA-TV reported, citing court documents.
"You ain't about to get my kids taken away from me," Cecila McDonald told the victim as Lonnell laughed, the affidavit said.
Jones told her niece to "shut up" and cry into a pillow, police told the Morning News.
The alleged assault lasted six hours, finally ending when the victim began bleeding heavily. She began throwing up, cramping and uncontrollably pushing — until she delivered a stillborn baby, she told police.
Ceclia McDonald then placed the baby in a white plastic mop bucket in the bathroom, WFAA said, citing the affidavit.
The girl's relatives unsuccessfully tried incinerating the baby's body on a charcoal grill, police said. So two days later Jones paid her 27-year-old son Cedric $25 to "take care of the rest of it," the affidavit said.
The Morning News said he allegedly put the body in a plastic bag and hid it; police have not yet found the baby's body.
While the family didn't get any medical attention for the victim, she was given iron pills over her blood loss, police said.
Police on Tuesday arrested Sharon Jones, Cecila McDonald, Lonnell McDonald and Cedric Jones on charges of engaging in organized criminal activity, a first-degree felony. Bail for all four is set at $150,000, the Morning News said.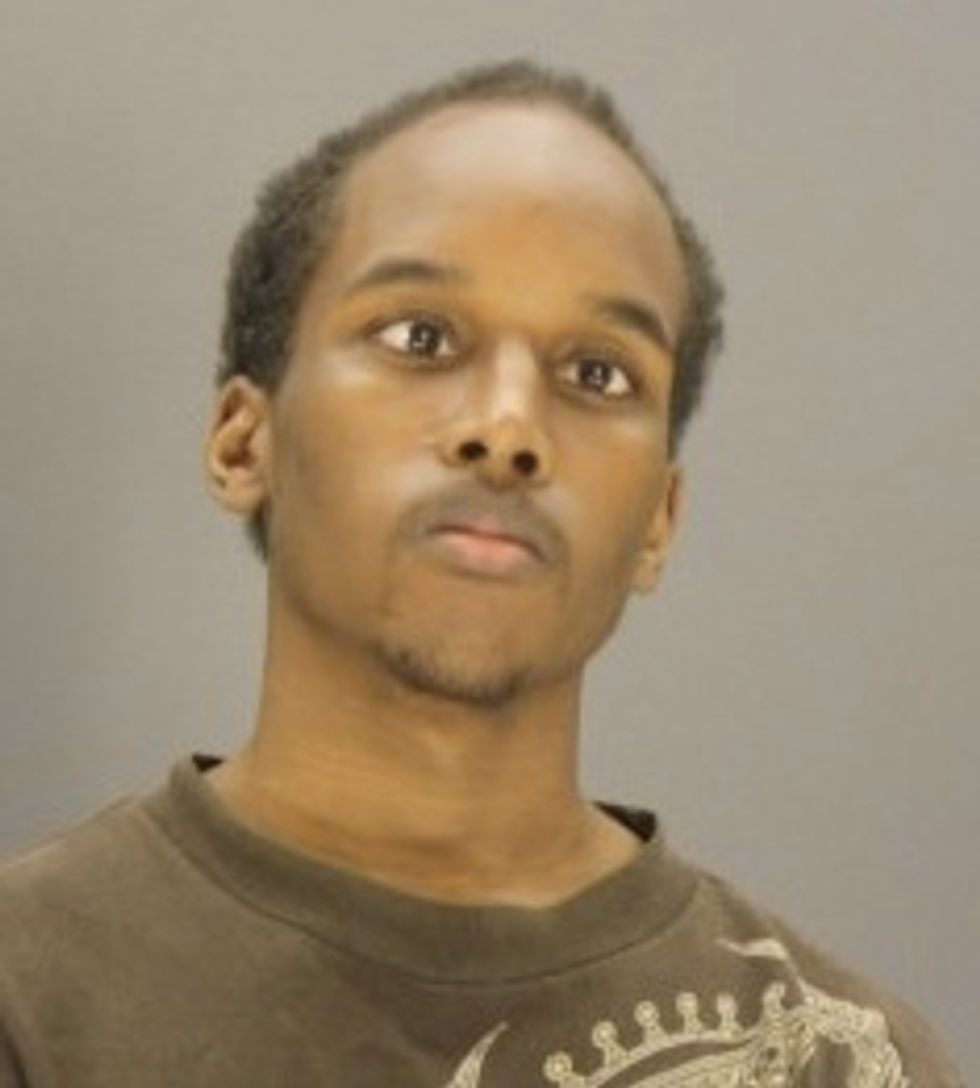 Robert Joseph Cayald (Image source: Dallas Morning News)
Robert Joseph Cayald, 22, was charged with aggravated sexual assault of a child. His bail is $25,000, the paper said, adding that police didn't say how he's related to the victim.
A spokeswoman for child protective services said the victim, her brother, now 15, and her sister, now 14, are in the care of CPS. Cecila McDonald's four children, now 3, 6, 7 and 9, are with CPS as well.
Police are looking into why the adult witness delayed bringing the victim to police for two years.
"Why now?" Deputy Chief Gil Garza asked the Morning News. "Why is she participating when she had the opportunity to do something about it at the time?"
Dallas lawyer and former prosecutor Toby Shook called the alleged crime a "horrible, bad situation," adding that it's "like something out of a horror movie once you read what is going on."
—
Follow Dave Urbanski (@DaveVUrbanski) on Twitter