"Duck Dynasty" star Jep Robertson has revealed that he was sexually abused by an older girl when he was a young child — a secret that he kept to himself for many years before eventually revealing it to his wife, Jessica.
Robertson, 37, shared details of the abuse in an interview with "Entertainment Tonight" and also included the story in his and Jessica's new book, "The Good, the Bad, and the Grace of God: What Honesty and Pain Taught Us About Faith, Family, and Forgiveness."
"Basically, I was young. I was 6 and it was on the school bus and it was an older girl that was just real mean. ... In the end, I think probably she was just terribly abused herself," Robertson told "Entertainment Tonight." "A lot of things took place — and scary stuff. You know, it was tough. I didn't want to go to school. I had a lot of absences."
The realty TV star wrote in the book that the older girl began sitting next to him on the bus and soon began asking him to do things that he knew weren't right.
"After a while, the girl started doing strange things. She'd take my hands and push them up under her shirt and tell me I was tickling her," he wrote. "Then she started making me pull down my pants. It was awkward. I didn't know what was going on, but I knew something wasn't right."
Robertson said that for a long time, he kept what happened to him a secret, though he eventually told his wife about it.
"I don't know if I necessarily consciously wanted to [keep it a secret]. I was more embarrassed. I think in the end I didn't want my mom and dad to think they did anything wrong, and they didn't," Robertson told "Entertainment Tonight." "It was just one of those things that happened, and I think it took me a long time to realize what had happened and how it effected me." 
The "Duck Dynasty" star also shared details about his abuse of alcohol and drugs during his teen years, noting that he "just really went off the rails" during the summer after his senior year of high school.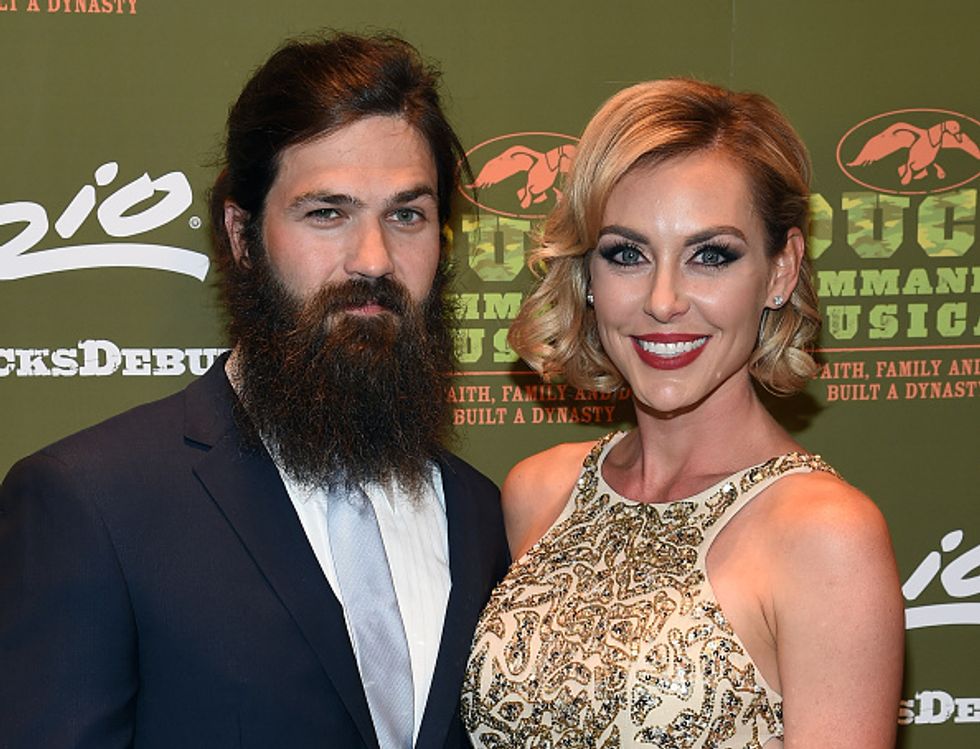 Television personalities Jep Robertson and Jessica Robertson attend the "Duck Commander Musical" premiere at the Crown Theater at the Rio Hotel & Casino, April 15, 2015 in Las Vegas. (Ethan Miller/Getty Images)
"I mean, every day I was using something ... any kind of drug you could think of, I pretty much tried them all," Robertson said. "And I was definitely down a bad road and about died one night."
It was a wake-up call that he said saved his life. Read more about Robertson's past struggles here.
(H/T: Daily Mail)