Egypt summoned the U.S. ambassador in Cairo in recent days to express displeasure at a private visit to Washington by a Muslim Brotherhood delegation, Reuters reported Monday.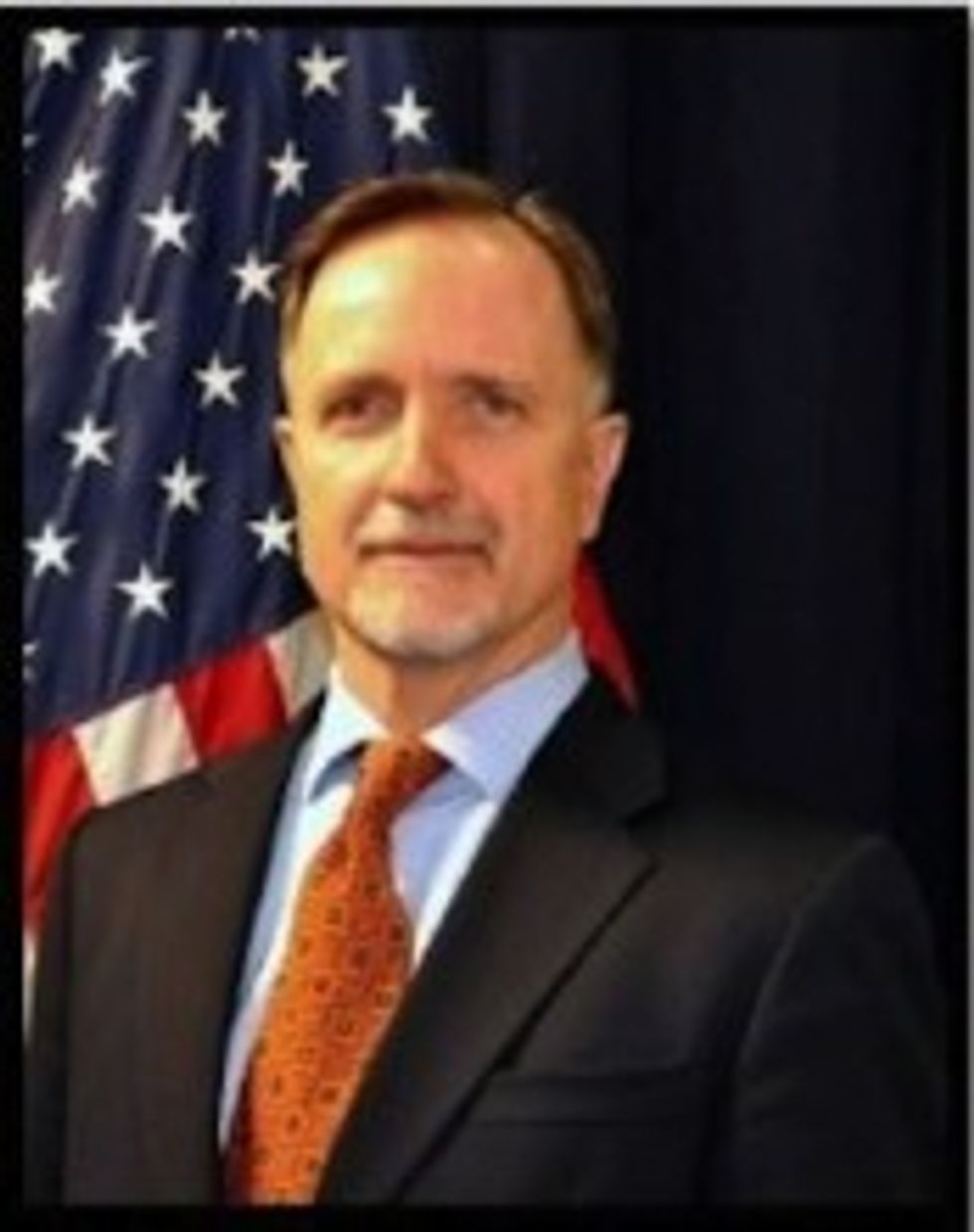 U.S. ambassador to Egypt Stephen Beecroft (Image source: Department of State)
State Department spokesman Jeff Rathke at his Monday press briefing declined to confirm the report, saying he did not have information on U.S. ambassador Stephen Beecroft's schedule or if State Department officials planned to meet the Brotherhood representatives visiting Washington.
"I don't have any meetings to announce," Rathke answered when asked if State Department officials were planning to meet members of the delegation.
"As a matter of policy, we've engaged with representatives from across the political spectrum in Egypt," Rathke added.
Though State Department officials met with Egyptian Muslim Brotherhood representatives in January, an unnamed source told Reuters that U.S. officials did not plan to meet the delegation whose visit was organized by private groups.
TheBlaze contacted the U.S. embassy in Cairo Tuesday where a spokesman declined to confirm or deny if the ambassador had been summoned, adding he had no further information to provide beyond Rathke's comments.
Quoting unnamed sources, Reuters reported that Egypt called in the ambassador "to make clear its unhappiness at U.S. dealings with the Brotherhood."
One source told Reuters that the ambassador was summoned in recent days.
The Egyptian government was angered in January after the State Department hosted Muslim Brotherhood figures including former members of ousted President Mohammed Morsi's Freedom and Justice Party.
The Muslim Brotherhood was banned in Egypt in 2013.
Middle East scholar Eric Trager of the Washington Institute for Near East Policy reported in a policy paper last week that the delegation planned to use the visit "to advocate against the current Egyptian government, headed by President Abdul Fattah al-Sisi."
Trager urged Obama administration officials not to meet with the visiting group, warning: "Given the Brotherhood's explicit embrace of violence and calls for Sisi's death, U.S. engagement with the Brotherhood at this time will undermine the administration's efforts to strengthen relations with Cairo. It will also undercut the administration's attempts at encouraging the Sisi government toward greater political openness."
The delegation is being hosted by the Center for the Study of Islam and Democracy (CSID), which hosted the January Muslim Brotherhood visit, as well as the Egypt Institute for Democracy Development, Trager reported.