Fox News host Martha MacCallum condemned the McKinney, Texas, police officer who was caught on video slamming a teenager to the ground during a chaotic situation at a pool party, but also noted a potential reason why the same officer may have pulled his gun.
Police had responded to calls about a disturbance at the neighborhood pool Cpl. Eric Casebolt grabbed a 15-year-old girl and threw her to the ground. Critics have asserted that race played a role in the officer's actions.
As he attempted to detain the girl, two teen boys are seen approaching the officer from behind. Seconds later, Casebolt pulled his firearm.
"Here we go, so this is the boy and right before that he reaches behind his back and then he starts to run," MacCallum said.
The host also said a former officer also said the video shows one of the boys "kind of reaching behind his back."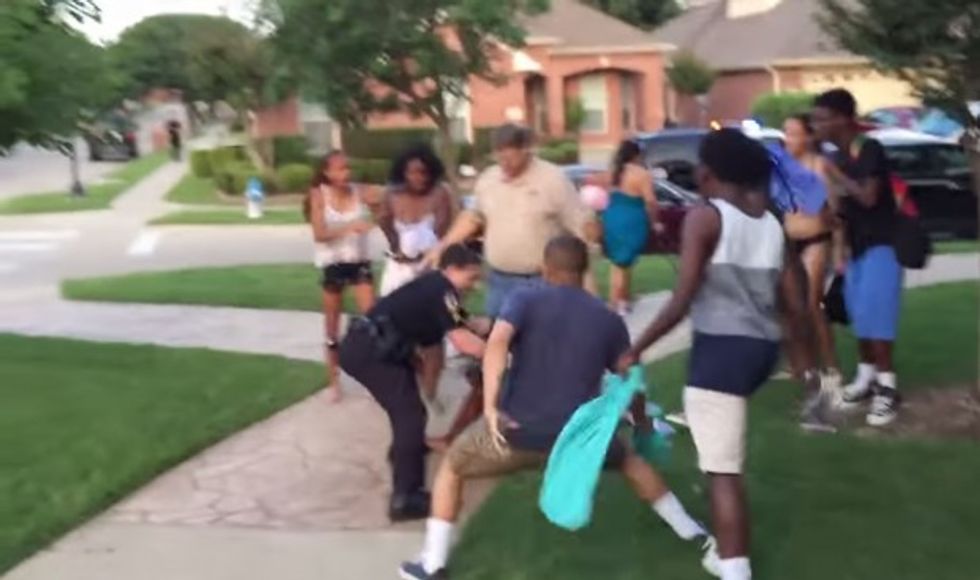 (YouTube)
"That may have been what prompted this officer to pull out his gun," MacCallum said. "But there's no reason for this pinning the girl on the ground whatsoever."
Casebolt has since been placed on administrative leave as police investigate the incident.
Watch the segment via Fox News below:
Additional video provides another angle of the incident:
(H/T: Mediaite)
---