Israeli construction workers widening the main Jerusalem-Tel Aviv highway uncovered what archaeologists believe once served as the ancient equivalent of the modern day pit stop, but besides offering food and lodging, a large Byzantine era church on site also may have serviced the spiritual needs of travelers.
The Israel Antiquities Authority on Wednesday announced the discovery of the church whose northeast corner included a baptismal font in the shape of a four-leaf clover, symbolizing the cross.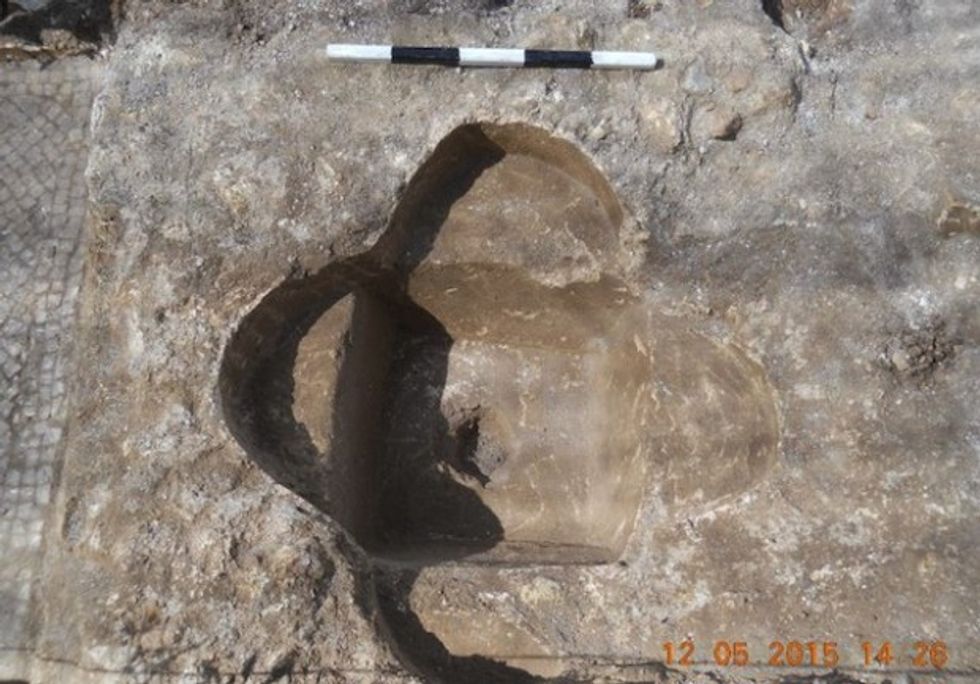 A baptismal font shaped as a four-leaf clover symbolized the cross. (Photo courtesy: Israel Antiquities Authority/Annette Nagar)
The remnants found at the site offer a glimpse as to what the church might once have looked like.
Yoli Shwartz, spokeswoman for the Israel Antiquities Authority, said in a statement announcing the find that red plaster fragments discovered among the debris suggested the church walls were once decorated with frescoes. Additionally, a 20-by-10-foot side chapel was decorated with a white mosaic floor.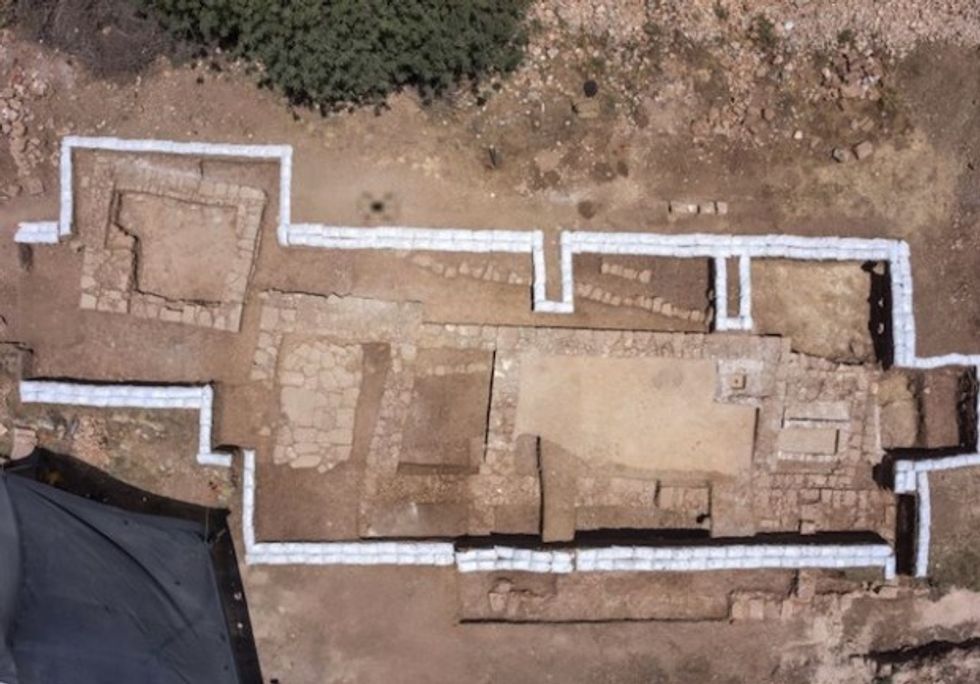 Remains of the Byzantine era church found along the ancient Jerusalem-Mediterranean coastal plain road. (Photo courtesy: Israel Antiquities Authority)
"To the west of the church were rooms that were most likely used for dwelling and for storage," she said. "In one of the rooms, an abundance of pottery tiles were found."
The discoveries didn't end there. Archaeologists also found oil lamps, coins, unique glassware, marble fragments and mother of pearl shells.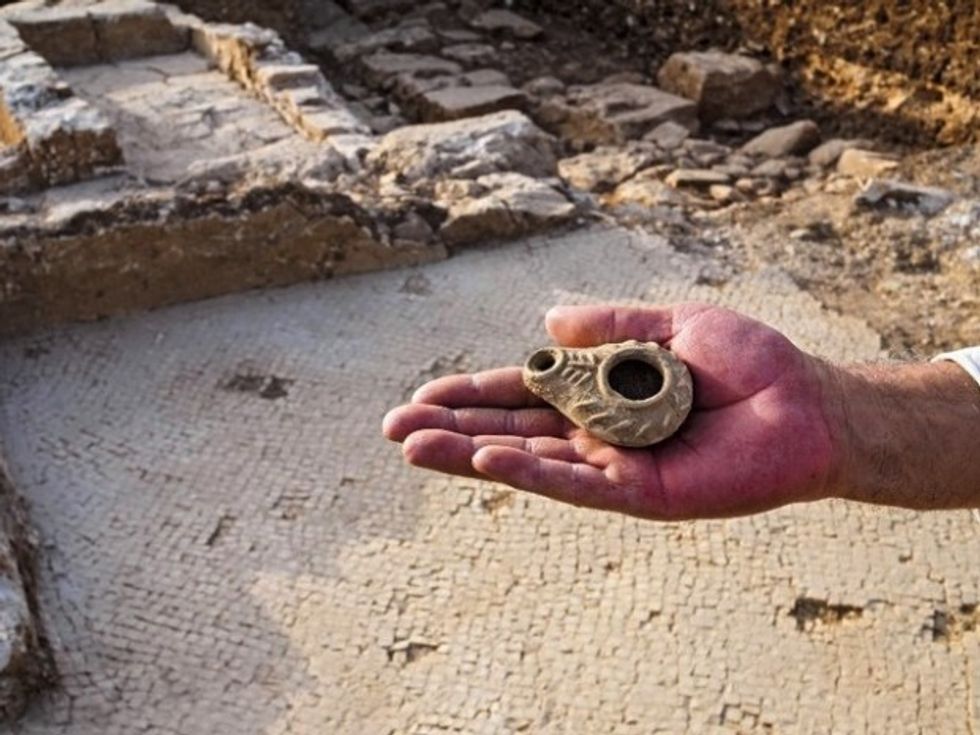 A remarkably well-preserved oil lamp was among the items found. (Photo courtesy Israel Antiquities Authority/Assaf Perez)
Excavation director Annette Nagar explained that the roadside station and the church built during the Byzantine era were situated along what was then the road between Jerusalem and the coastal plain along the Mediterranean Sea.
"Along this road, which was probably established in the Roman period, settlements and road stations that serviced travelers have been previously discovered," Nagar said.
"Included in the services offered along the road were churches like the one recently discovered at the entrance to Abu Ghosh [outside Jerusalem]," she added.
Israel Antiquities Authority Judea regional director Pablo Betzer said archaeologists will now work with Israel's National Roads Company – which manages the highway reconstruction project – to make sure the ancient discovery will be preserved for posterity.
It seems the tradition situating a church along a major thoroughfare has continued to this day.
A Public Radio International report in 2013 profiled a new church in Siegerland along a German motorway, the 40th such spiritual center erected on a German highway.
"Since the 1950s, these churches have popped up along major highways. Some are Protestant; some are Catholic. Siegerland's is ecumenical," PRI reported. "All are designed to provide spiritual refreshment to travelers of any faith."