Comedian Jerry Seinfeld is so fed up with political correctness that he won't even perform on college campuses because America's higher education institutions, he recently said, have become "so PC." The campuses have seemingly become so politically correct that not even comedy is safe from students' perpetual outrage.
In an apparent move to make Seinfeld's worst nightmare come to life, Nick Rizzuto, supervising producer at TheBlaze TV, has hilariously reimagined "Seinfeld" as a politically correct TV series.
He originally got the idea from a recent column written by S.E. Cupp, which included sarcastic examples of the "hyperventilating headlines" that might be written about "Seinfeld" if the series aired "fresh" in today's politically correct climate:
Jerry 'mansplains' feminism to Elaine!

George's anti-Asian microaggressions!

Kramer stereotypes pimps!

Elaine slutshames braless friend!
Check out Rizzuto's politically correct reimagining of "Seinfeld" below. Look away, Jerry...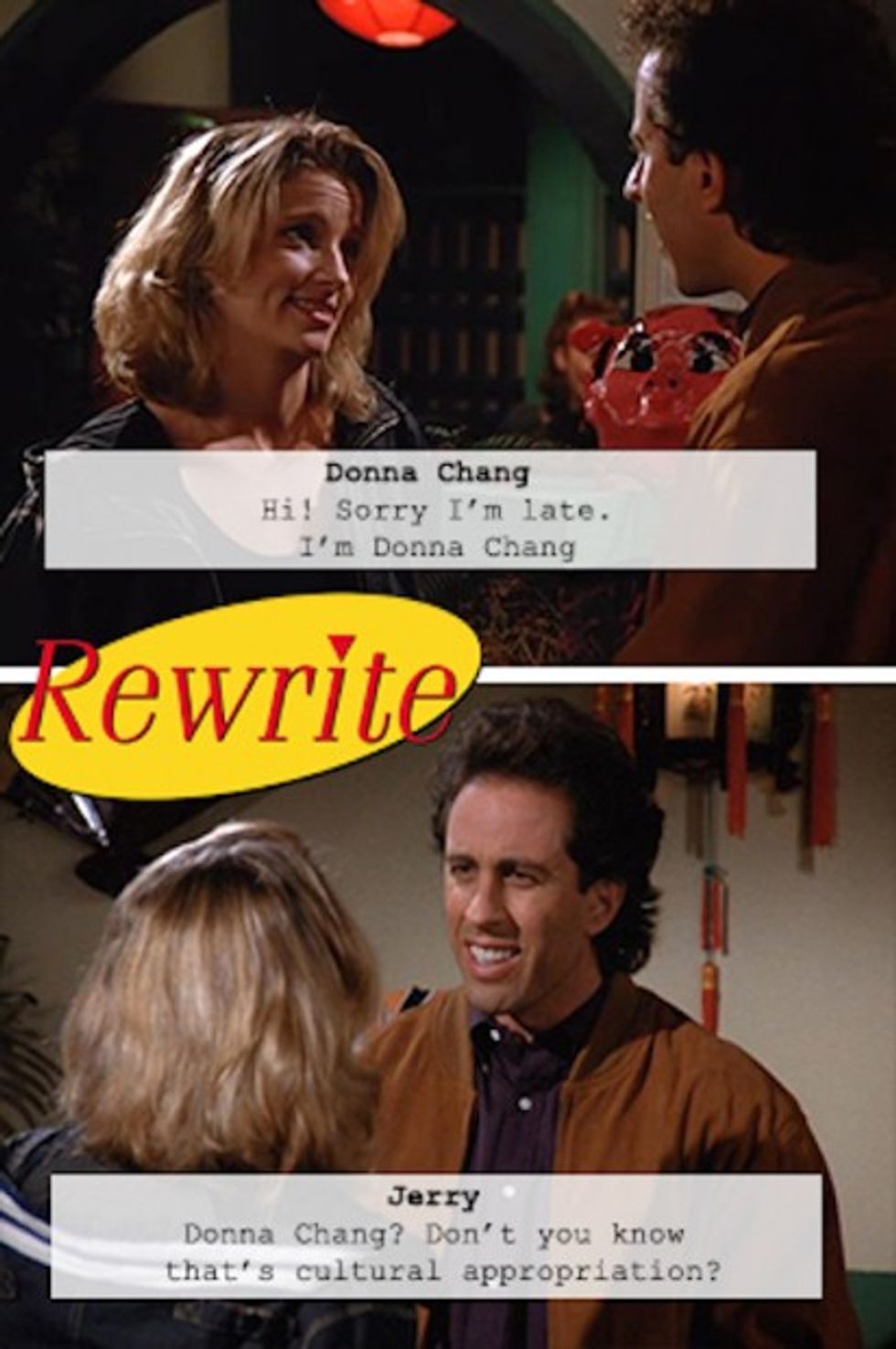 Photo Credit: Nick Rizzuto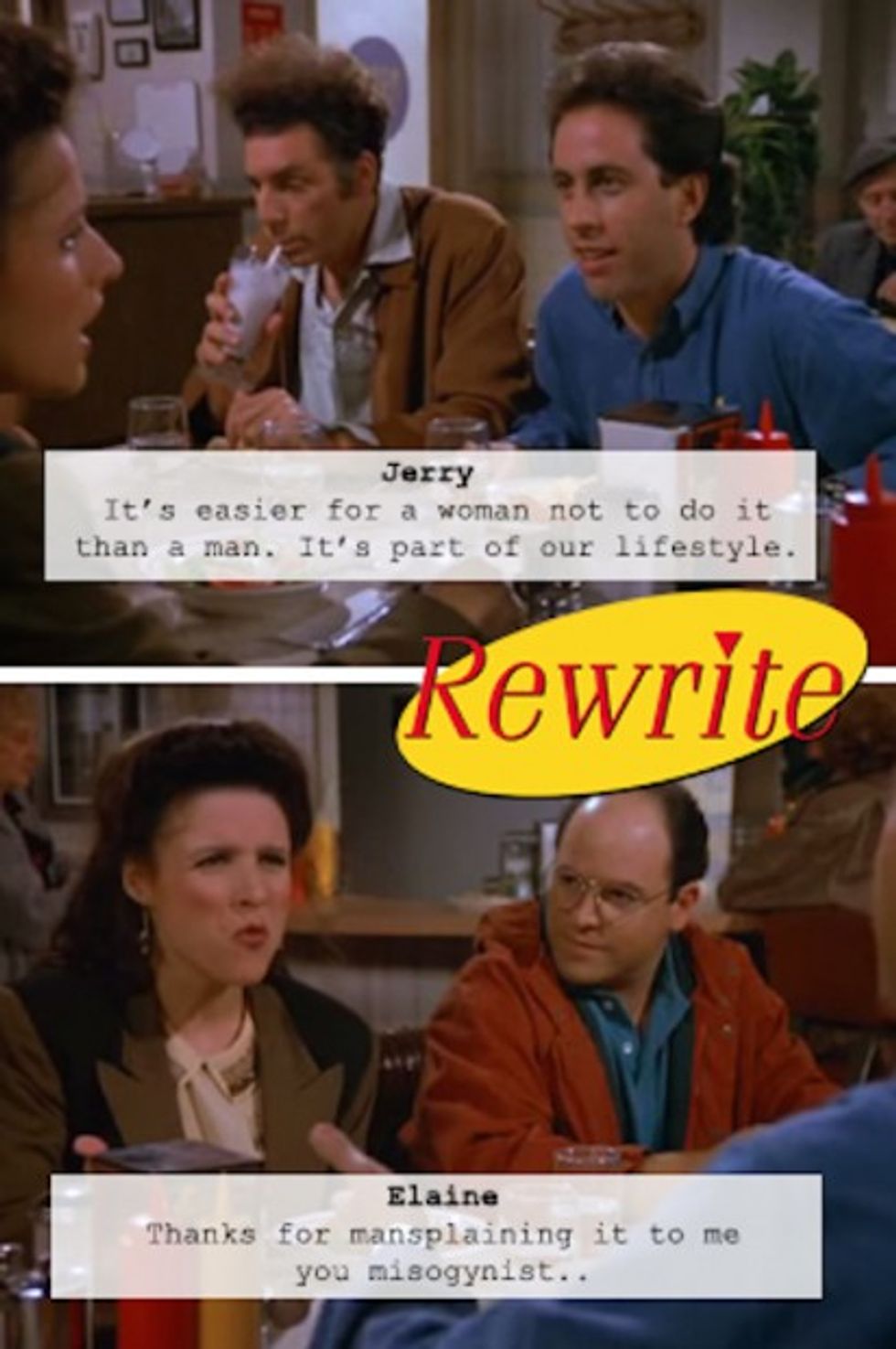 Photo Credit: Nick Rizzuto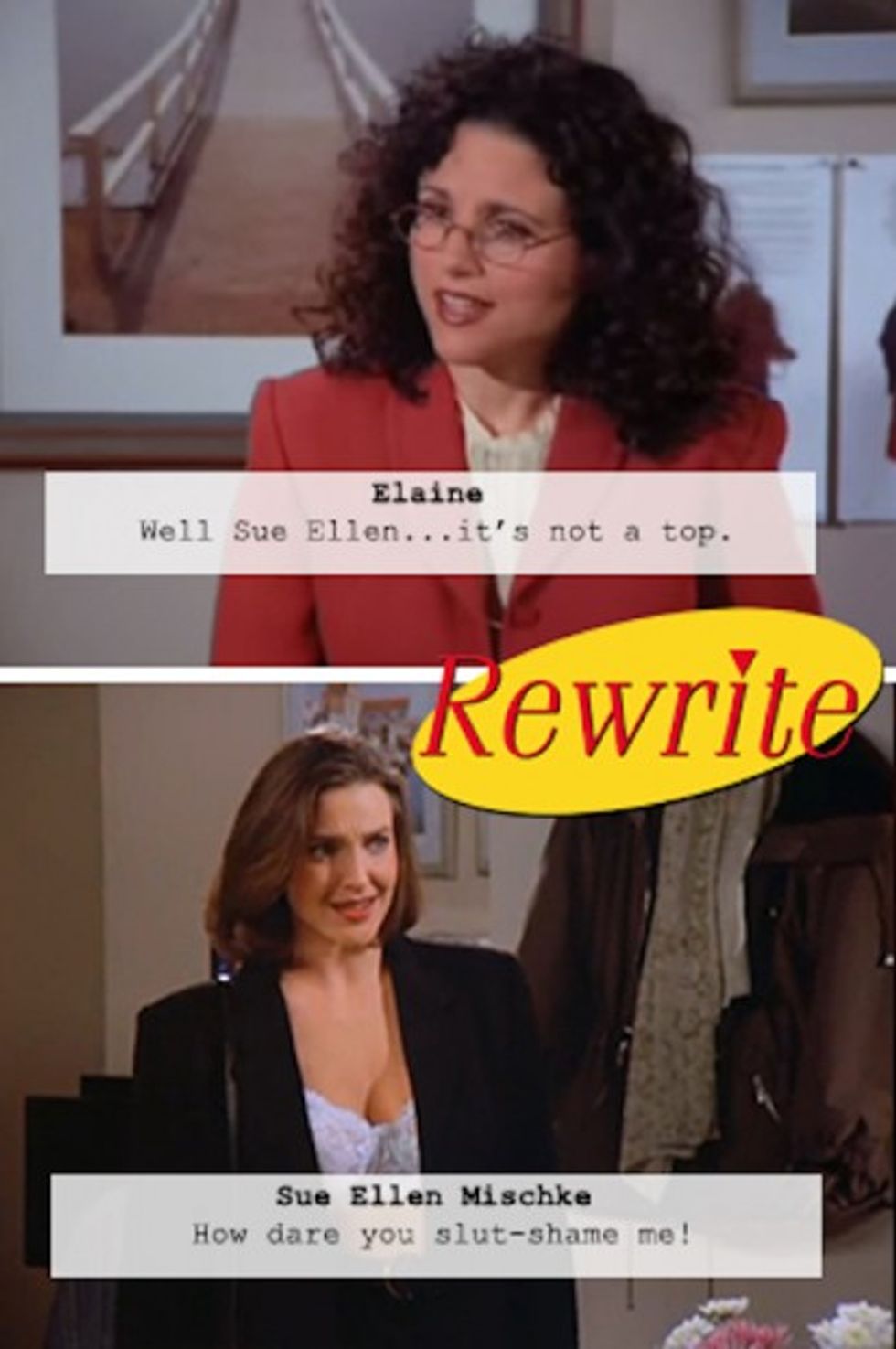 Photo Credit: Nick Rizzuto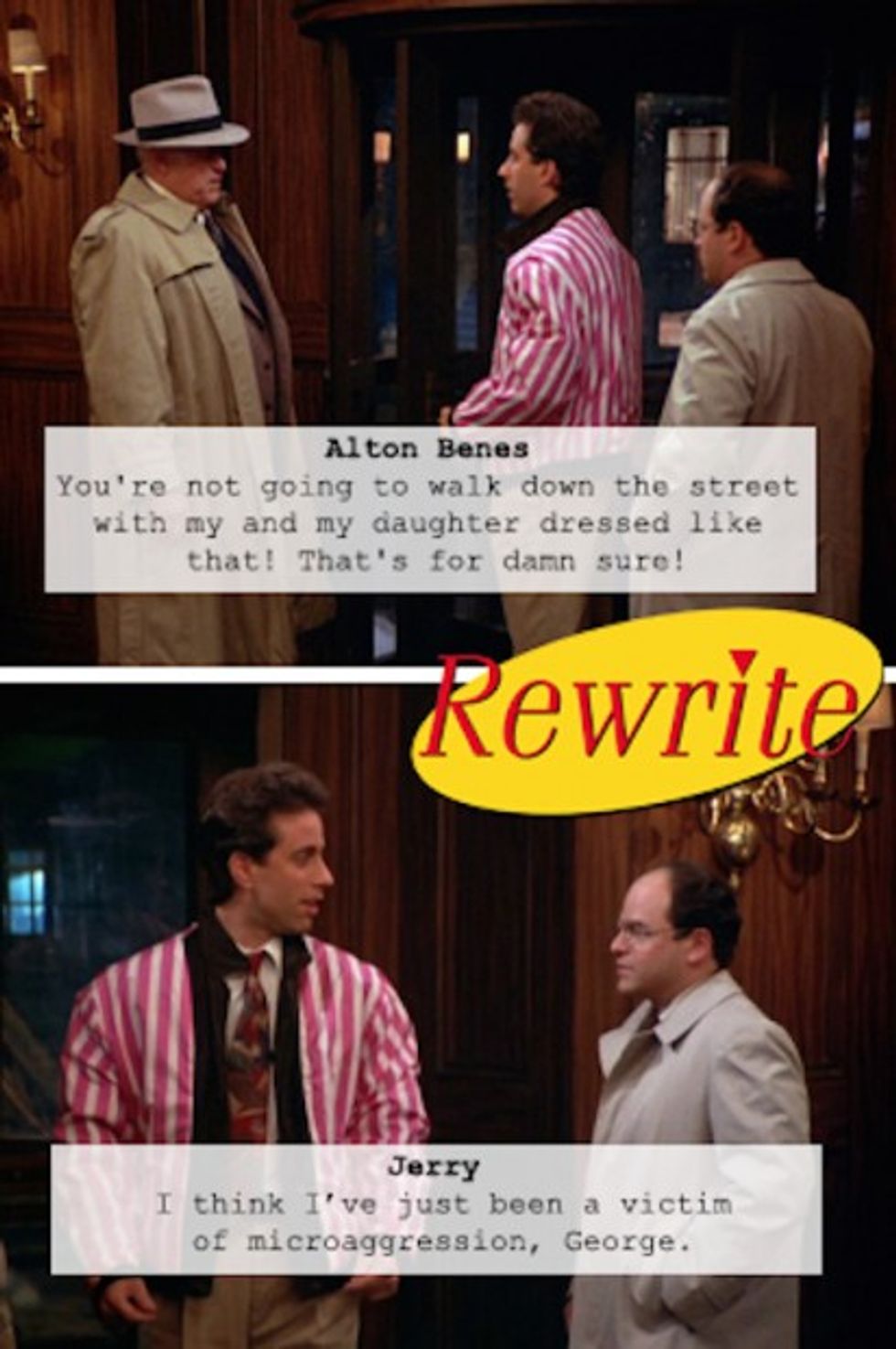 Photo Credit: Nick Rizzuto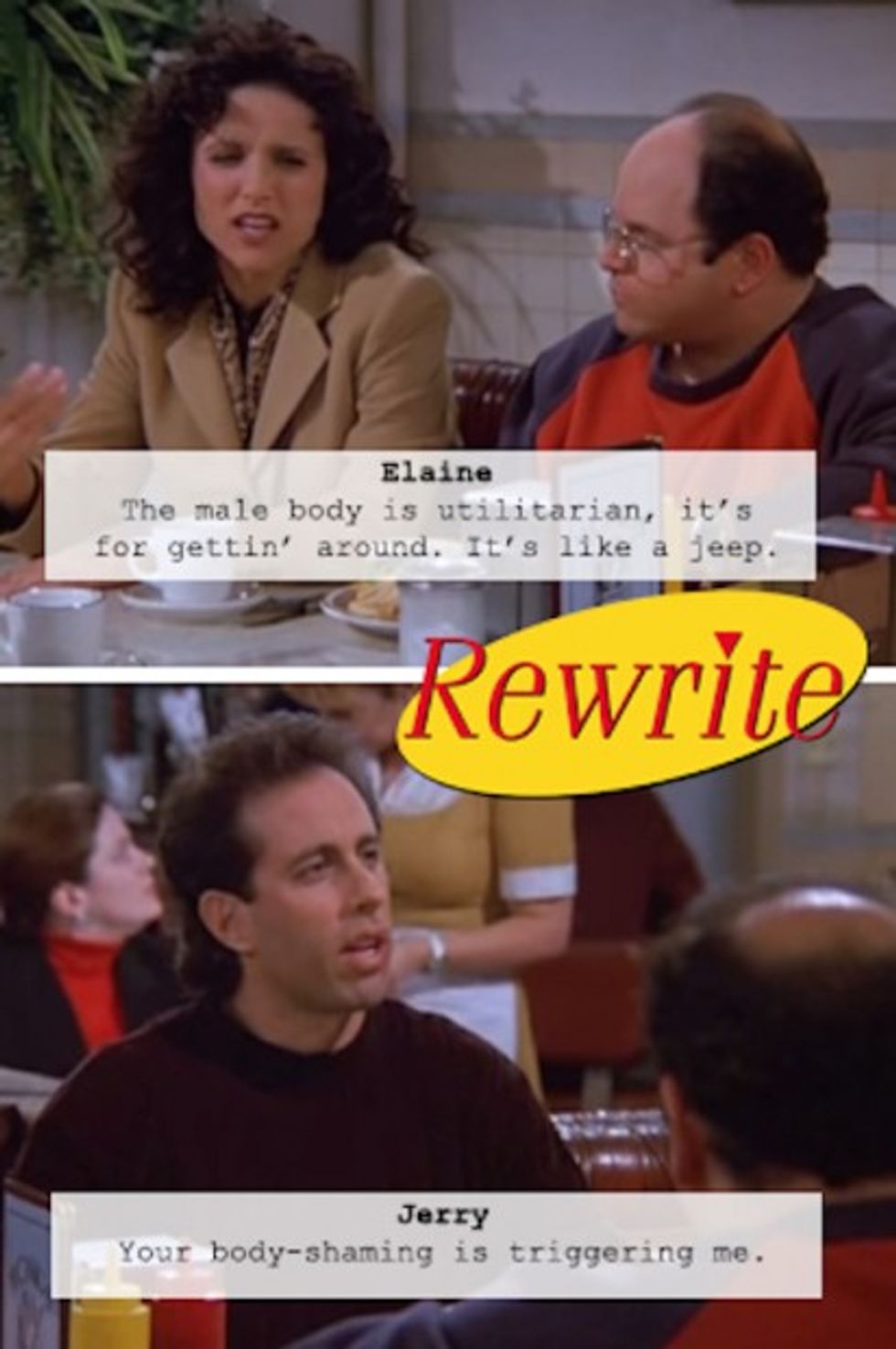 Photo Credit: Nick Rizzuto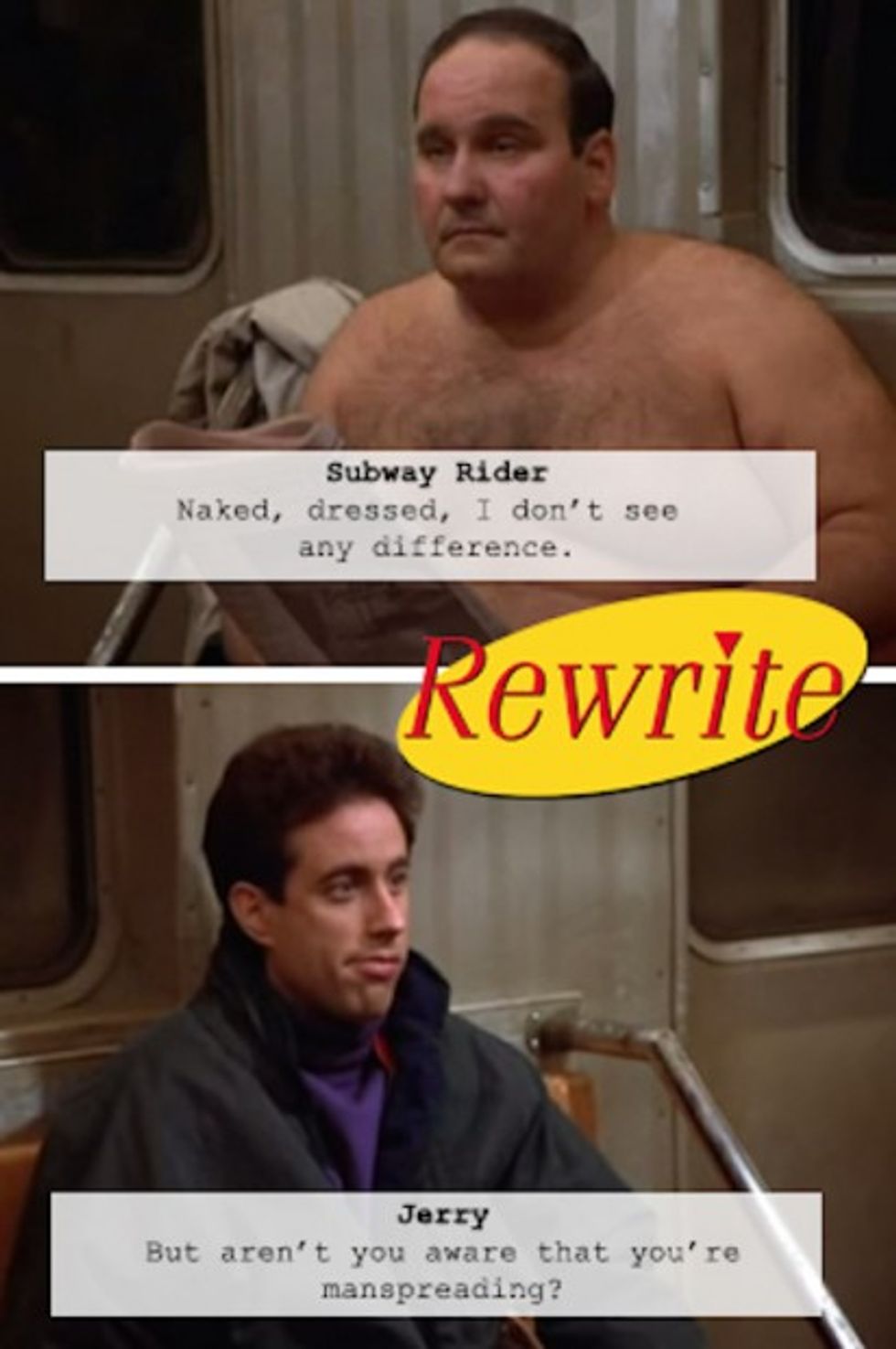 Photo Credit: Nick Rizzuto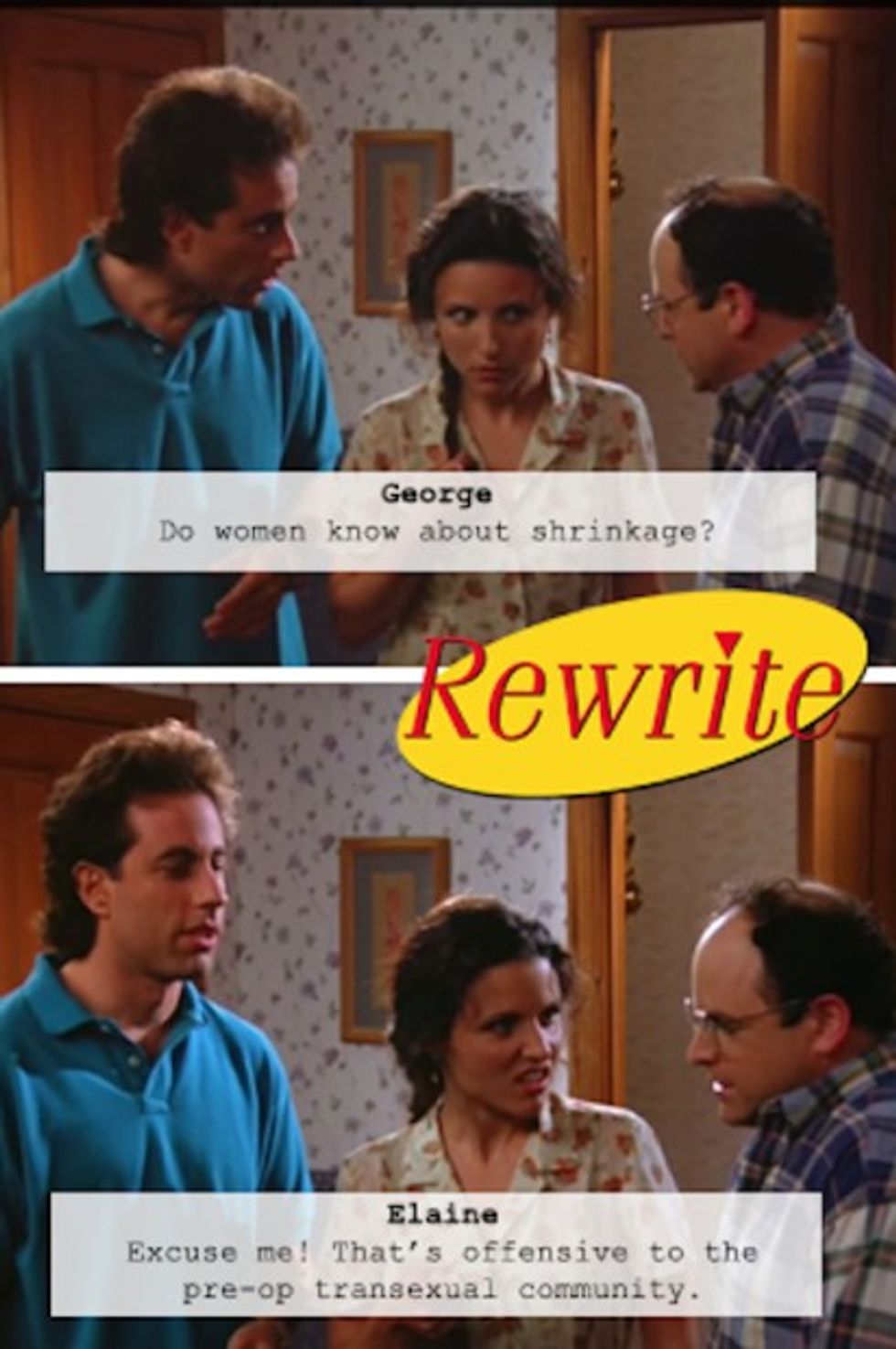 Photo Credit: Nick Rizzuto
---