An Australian rugby show hosted an "Iron Arm Wrestling" challenge and its finalists took their elbows to the table Thursday. Unfortunately for one, the match ended with more than just a bit of wounded pride.
Former National Rugby League players Wendell "Big Dell" Sailor and Ben Ross had just started to flex their muscles against each other when Ross crumbled, his elbow snapping with a cringe-worthy sound.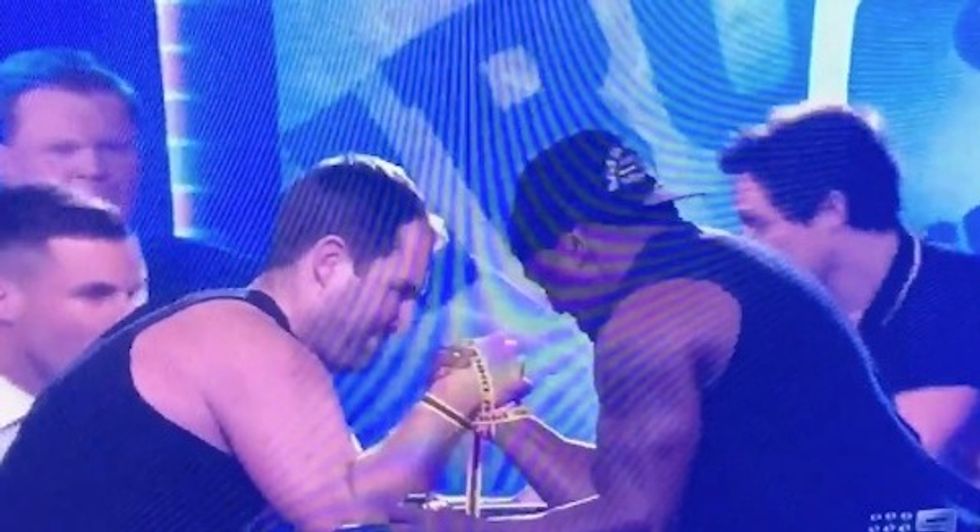 Image source: Twitter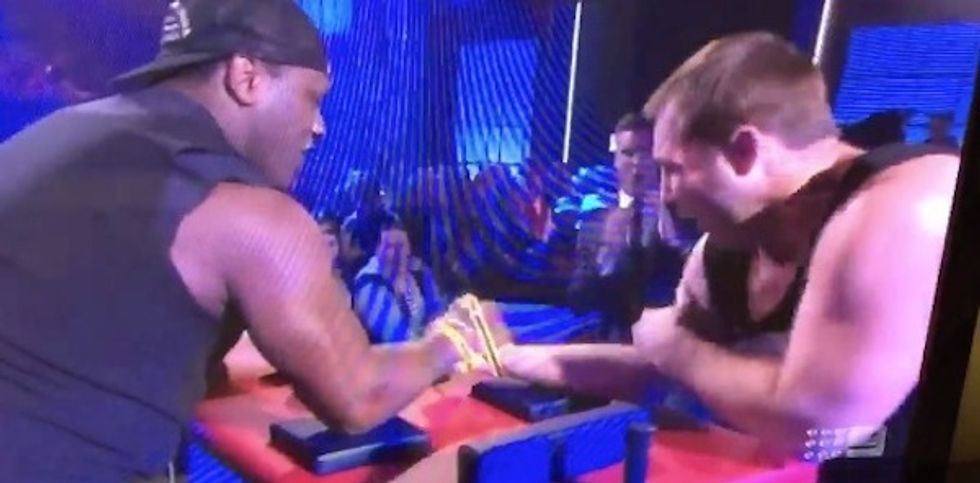 Image source: Twitter
Here's the five-second clip posted to Twitter (Content warning: some might consider this footage graphic):
WTF just happened??? #footyshow #benross pic.twitter.com/ZtIfMghJAT

— El Mass (@Elmassi84) June 11, 2015
The Footy Show tweeted shortly after the incident that Ross was on his way to the hospital.
Ben's on his way to hospital and is in good spirits. #NRLFootyShow

— The NRL Footy Show (@NRLFootyShow) June 11, 2015
It is not officially known at this point what was injured or the extent of the damage.
This isn't the first time we've seen an arm wrestling match go horribly wrong either. One a few years ago involved two women testing their strength.