Nearly 45 years later, a California man has learned the guitar he's owned for so long once belonged to music royalty.
That person? Beatles musician John Lennon.
John McCaw, a building contractor in San Diego, has owned the Gibson J-160E guitar since 1969. McCaw said one of his friends purchased it from a music store a couple years earlier, not knowing its famous origins. McCaw, also having no idea who the guitar once belonged to, then purchased the instrument from his friend for about $175.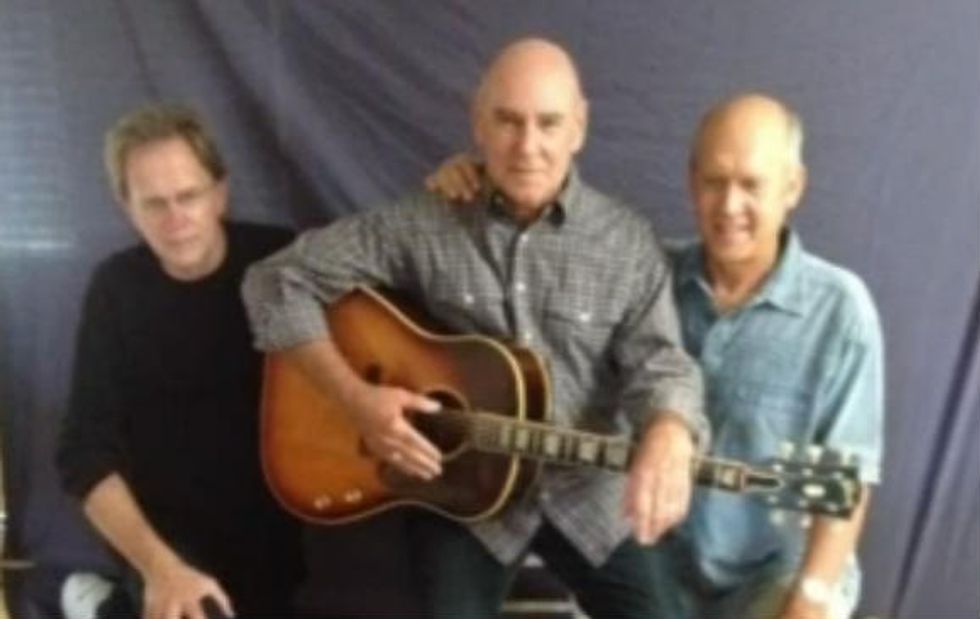 Image source: KNSD-TV
But it wasn't until 2012 that McCaw began to realize his long held guitar originated in fame. McCaw said he opened up the May 2012 issue of the magazine, Guitar Aficionado, and noticed a guitar that looked just like his.
The one shown in the magazine belonged to Lennon's fellow Beatle, George Harrison. It's serial number: 73161. The serial number on McCaw's guitar was 73157.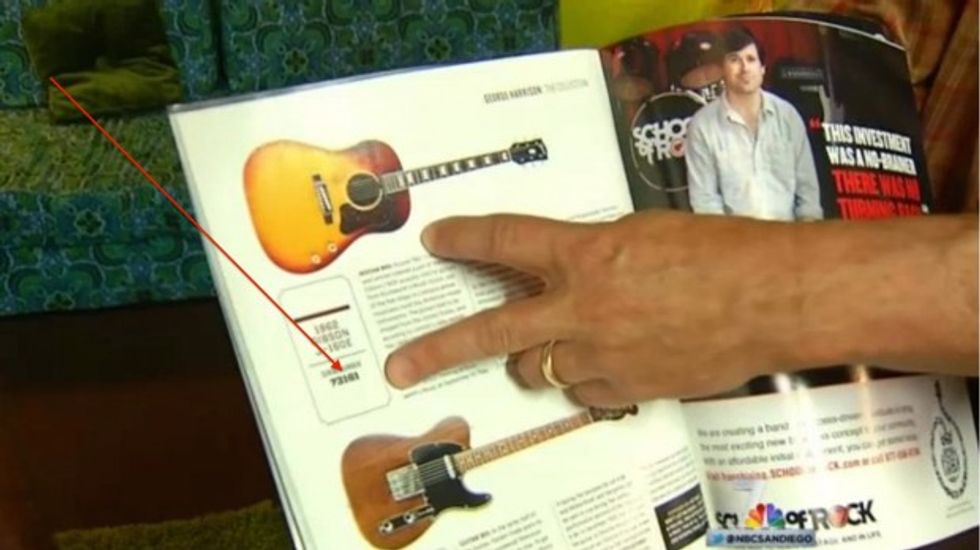 Image source: KNSD-TV
That's when McCaw enlisted the help of international experts who took a look at the guitar and confirmed that it did, in fact, once belong to the Beatles superstar. Some of the scratches on it helped experts confirm what they suspected since Lennon was known to slap and strum as he played.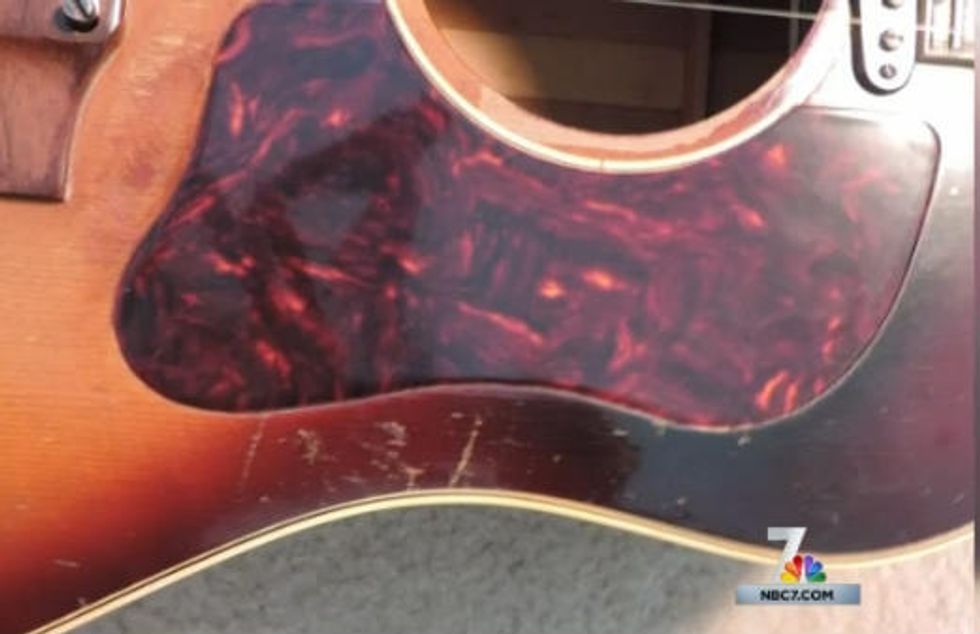 Image source: KNSD-TV
At that moment, McCaw never thought about the stringed instrument quite the same.
"Before, it was a guitar. And after it was authenticated, it became a Holy Grail," McCaw said.
As for its condition now, McCaw's friend, Marc Intravaia, said it's in just about as good of shape as it was decades ago.
"It ended up in the right person's hands," Intravaia said. "I think the world should be grateful to him that they now get to look at a piece of history exactly as it was in '63. It stepped right out of 1963."
But how did a guitar played by such a well-known musician nearly half a century ago eventually end up in an ordinary music store?
In 1962, Lennon and Harrison each picked up a Gibson J-160E guitar in Liverpool, England. Lennon played his new instrument on tour for about 15 months. Then it went missing.
Lennon never recovered his Gibson guitar, which was thought to have been stolen. However, now that experts know where it is, they plan to give it the recognition it deserves.
The guitar is currently on display at the Lyndon B. Johnson Presidential Museum in Austin, Texas, for the Beatlemania Festival. From there it will be transferred to the Grammy Museum Hall of Fame in Los Angeles, where it will remain at least until August.
Looking back on it all now, McCaw said he's went through "a lot of different emotions."
"The first one was excitement," McCaw said. "Then started to be overwhelmed, realizing what we did have, what it meant and could mean to the world."
McCaw has also thought about what the discovery could mean to Lennon, who's now "looking down."
"I think he'd say 'I knew this guitar would come back now me.' And now it has," McCaw said.
(H/T: KNSD-TV)
–
Follow Jon Street (@JonStreet) on Twitter