We've seen Major League Baseball players lose it before, but we can't remember seeing anything like this.
Near the end of the Royals-Twins games Wednesday, Twins player Torii Hunter was called out on a third strike that eventually was seen to be outside. He wasn't having any of it, and immediately turned around and started arguing with the home plate umpire. It didn't take long for him to be ejected. But he wasn't done with his tirade: He began stripping multiple elements of his uniform, ending with tearing his jersey off and throwing it on the field.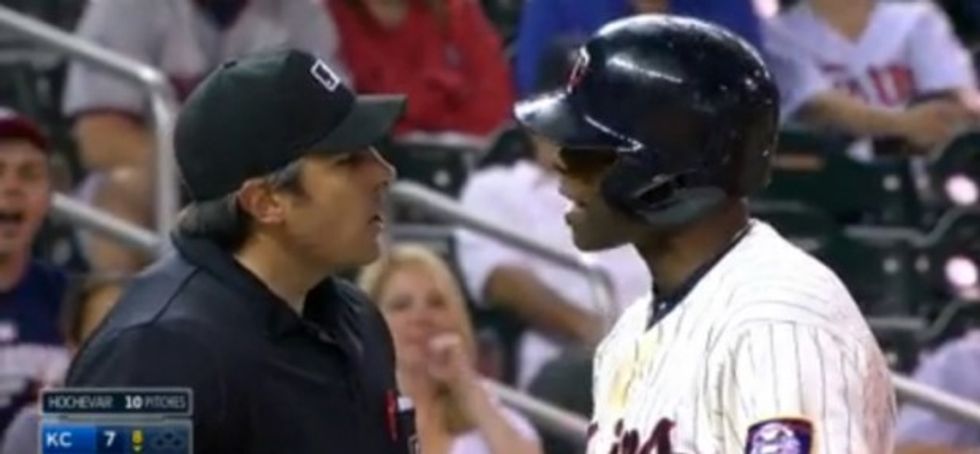 (Source: MLB)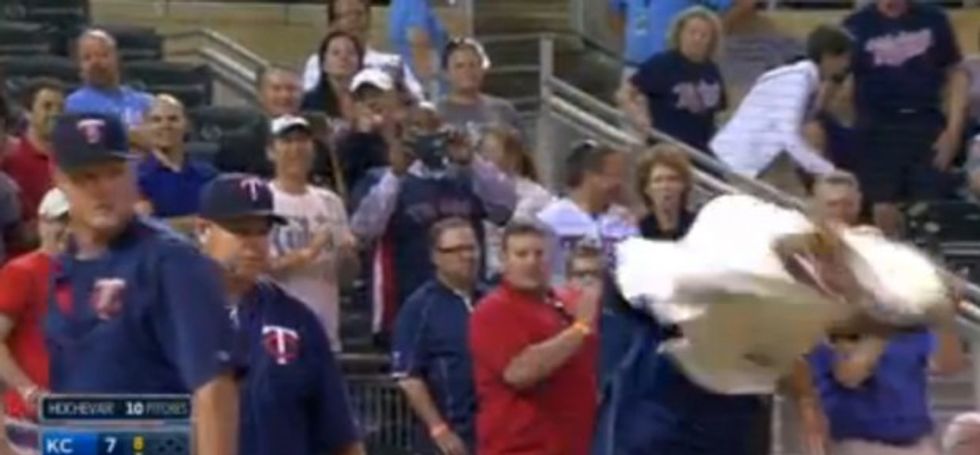 (Source: MLB)
Twins manager Paul Molitor was also ejected. The Royals ended up winning the game.
Watch below:
(H/T: The Score)