DALLAS (TheBlaze/AP) -- A man suspected of spraying the Dallas Police Headquarters with gunfire early on Saturday is dead, police confirmed.
Dallas Police Spokesman Maj. Max Geron posted on the department's Twitter account that the suspect is confirmed dead. The suspect has been identified by several news outlets at James Boulware, though police weren't quite ready to confirm his ID on Saturday afternoon.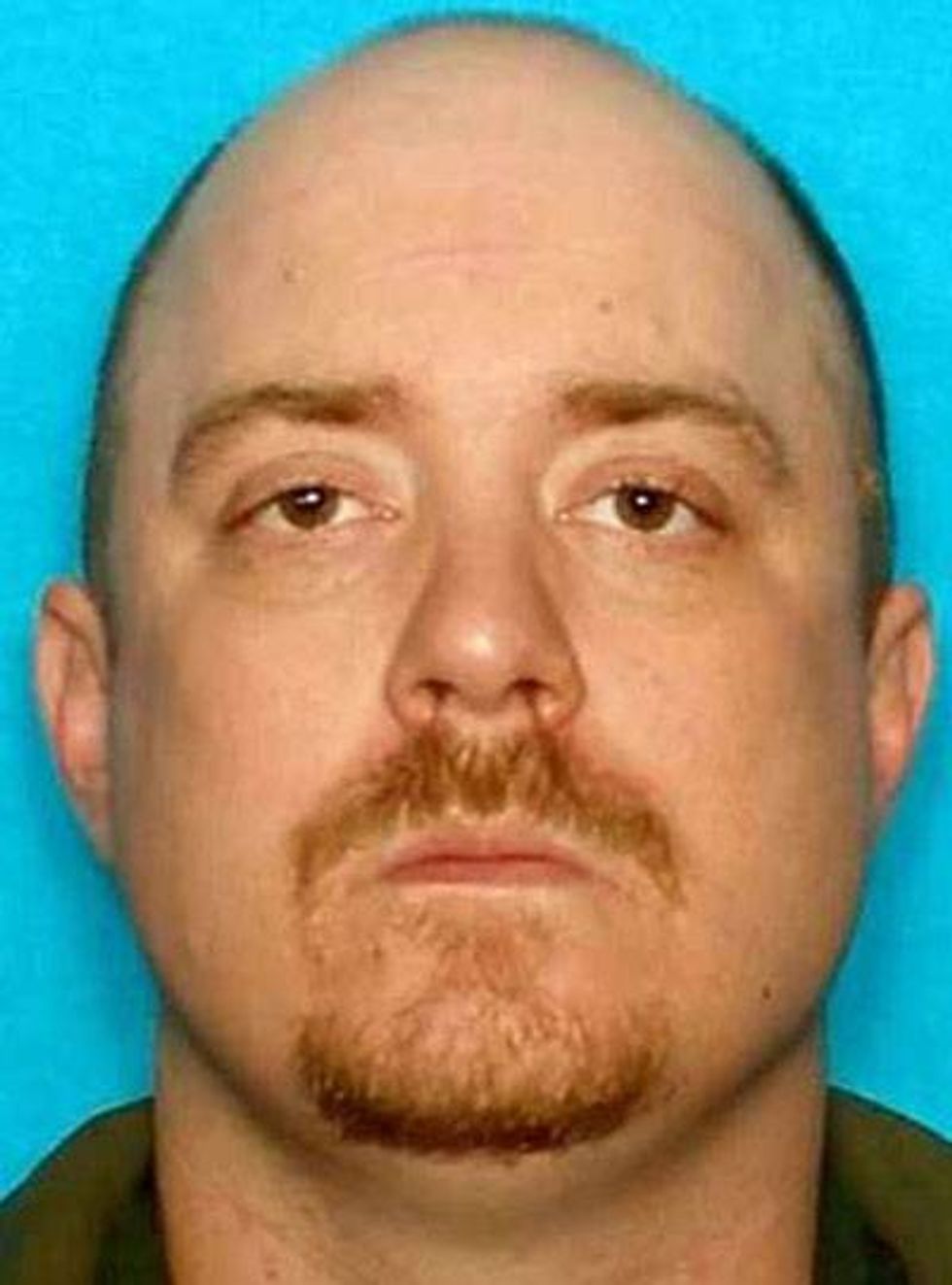 James Boulware (Image source: Paris, Texas Police)
A police sniper reportedly shot the cornered suspect following a standoff of several hours in a restaurant parking lot in the suburb of Hutchins, where he had fled in a van after the early-morning shootout outside of police headquarters near downtown Dallas, Dallas police Chief David Brown said at a news conference.
Investigators found a package containing pipe bombs in the parking lot of the headquarters building and the suspect told police negotiators that he had C4 explosives in the van, Brown said. The chief said police were using a camera-equipped robot to inspect the van and to try to determine if the suspect was alive or dead. Police also planned a series of controlled detonations
In an earlier news conference, Brown said the suspect had identified himself as James Boulware and told police that he blamed them for losing custody of his son and "accusing him of being a terrorist."
After announcing police had shot the suspect, Brown said investigators were still trying to confirm his identity, pointing out that the suspect could have been lying about his name earlier.
A man claiming to be the reported suspect's father, Jim Boulware, reportedly told the Dallas Morning News that his son blamed the police after he lost custody of his son. The father said he tried to tell him the police were "just doing their job."
Jim Boulware also told the news outlet that he noticed his son had obtained a strange van that he could live in if necessary.
MORE: It appears the van used in the #DallasPDShooting is surplus from sheriff's office in Pickens Co., SC. pic.twitter.com/PxR4j6A0iT

— Jason Whitely (@JasonWhitely) June 13, 2015
Cellphone video shot from a balcony or roof near the headquarters building showed the suspect's dark-colored van ram a squad car as gunshots ring out. Brown said shots struck several squad cars, but nobody except for the suspect was shot or injured during the hours-long confrontation.
NBC DFW also reported that Boulware's mother said "we've been dealing with this for a long time" when asked about her son's alleged involvement in the shootout.
NEW: James Boulware's mother: "We've been dealing with this for a long time. I'm glad nobody else was hurt." @NBCDFW

— ScottGordonNBC5 (@ScottGordonNBC5) June 13, 2015
Two years ago, Boulware was arrested by police in Paris, Texas, for allegedly threatening to attack family members of public buildings -- all after he reportedly built up a collection of guns, ammo and body armor.
Boulware ultimately lost custody of his son following his legal problems and sold his house. His dad said nothing seemed off when he saw his son on Friday night.
---