CLEVELAND (AP) — A boy who loaned a pellet gun to Tamir Rice on the day the 12-year-old boy was fatally shot by a Cleveland police officer told investigators that he warned him to be careful because the gun looked real.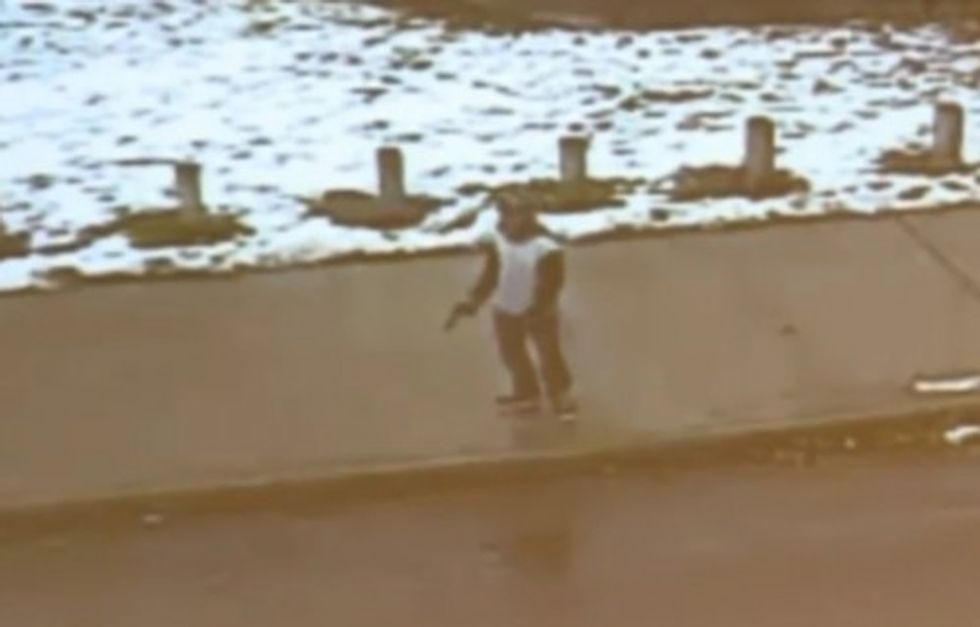 Image source: YouTube
Investigative documents released Saturday by the Cuyahoga County prosecutor say Tamir Rice's friend had traded the airsoft-type gun for one of Tamir's cellphones the morning of Nov. 22 and planned to get the gun back later in the day.
Tamir was fatally shot outside a Cleveland recreation center by rookie patrolman Timothy Loehmann after the officer and his partner responded to a 911 call about a young man waving and pointing a gun.
The prosecutor plans to ask a grand jury to determine if criminal charges are warranted.
—
Follow Dave Urbanski (@DaveVUrbanski) on Twitter