CNN host Fredricka Whitfield issued a brief statement Sunday afternoon during her show addressing comments she made about the man who opened fire on Dallas police.
"I misspoke and in no way believe the gunman was courageous nor brave," Whitfield said before cutting to a commercial.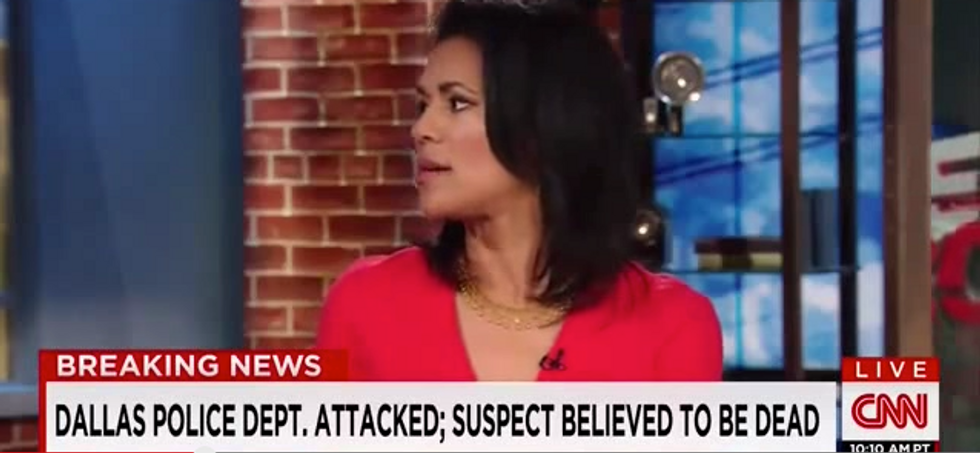 (Image Source: CNN)
"It was very courageous and brave, if not crazy as well, to open fire on the police headquarters, and now you have this scene, this standoff. So you believe these are the hallmarks of more than one person's involvement," Whitfield said Saturday during an interview with CNN legal analyst Phillip Holloway.
CNN's senior media correspondent tweeted Sunday morning that Whitfield would "address" her comments on air Sunday.
CNN spokeswoman tells me that @FWhitfield will address this on-air today; she'll say she "misspoke" & she does not believe gunman was brave

— Brian Stelter (@brianstelter) June 14, 2015
Dallas police were able to confirm Saturday afternoon that the suspect died in a shootout with police. The suspect told police his name was James Boulware.