On Monday's episode of "Dana" on TheBlaze TV, commentator Lawrence Jones took the mockery of Rachel Dolezal, the former president of the NAACP's Spokane, Washington, chapter who has been pretending to be black, to another level.
Jones walked onto the set in "whiteface," jokingly telling host Dana Loesch that he has identified as a white man for his entire life.
"Is it crazy that I want to identify with white people now? Is it crazy that I have felt white my entire life and my skin just came out black?" Jones asked mockingly.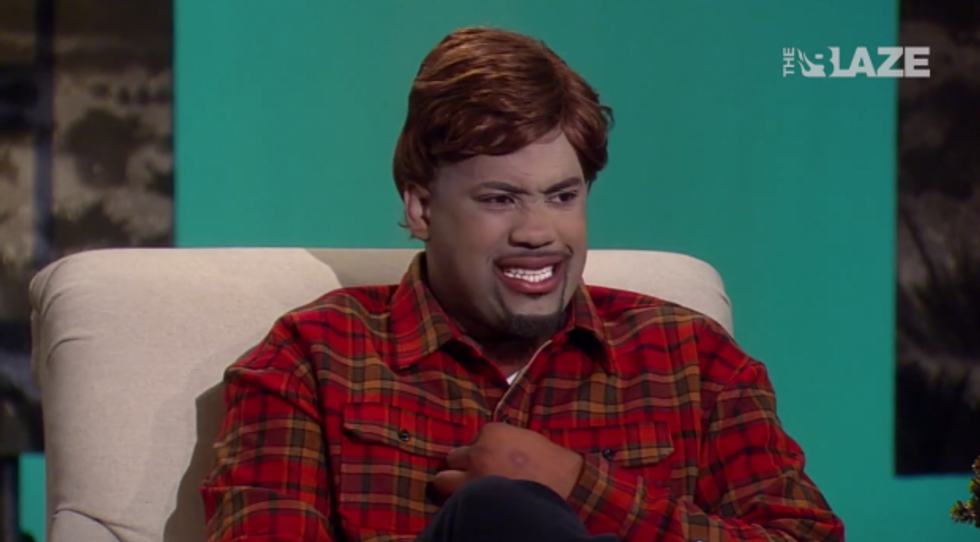 (TheBlaze TV)
Jones said he donned whiteface knowing that it would likely make "liberal heads explode." This author also appeared in the segment.
Watch the edgy, comedic segment via TheBlaze TV below:
---